Is Getting a Fly Guide Cheating?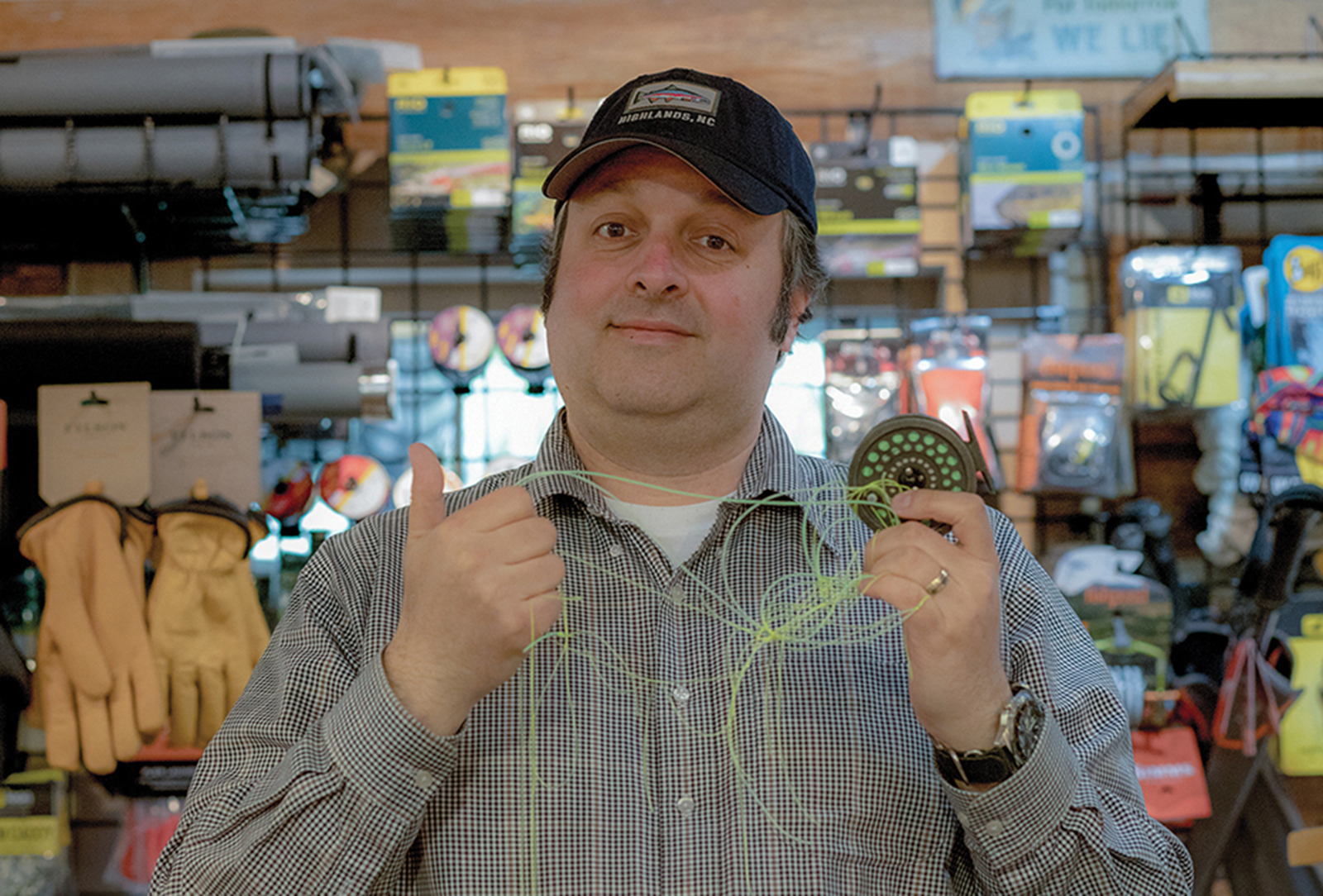 Written By: Chris Wilkes - The Highland Hiker | Issue: 2019/07 - July
Should you get a guide?
A lot of folks want to practice fly fishing by trial and error. The assumption is that if you can't tie your own fly, spot your own fish, and land it in your own net, then you aren't really fishing, and that getting a guide is somehow "cheating."
Granted, a lot of the allure of fly fishing is being by yourself or with a good friend/family member and that you netted that fish all on your own merits.
But it can also be a hassle to spend half your day tying knots, getting flies out of trees and under rocks, as well as debating when to change up spots.
Getting a guide helps in more ways than just spotting fish. A good guide will improve your angling game quite a bit. You will be able to get more fishing in because the guide can help you with tippet and leader, which can be painstaking for even intermediate fishermen. Even if you're a world class fly caster, a guide's knowledge of local streams will save you some time figuring out the best places to land a trophy fish.
Hiring a guide may cost a little bit, especially when you figure in the tip, but a good guide can make the difference between an epic day catching lots of fish and going home with nothing but a sunburn to show for your efforts.
(Remember! It's bad luck to stiff your guide! The Trout Gods frown on the practice and they will smite you! Well, maybe not smite, but you're almost certain to get dunked in the drink at some point!)
Not all guides are equal and reputation is everything in the guide game, so make sure and ask around when deciding who to book for your next trip. It's important to let your guide know what you expect out of your day so they can accommodate or temper expectations appropriately. After letting them know what you want out of your trip, follow their suggestions. It's why you're paying them.
In my experience, lots of guides can help you catch fish when the fishing is good, but the best guides can make it a great day when the fishing is difficult or when they just aren't biting at all.
---
---