Golf Trip of a Lifetime in Ireland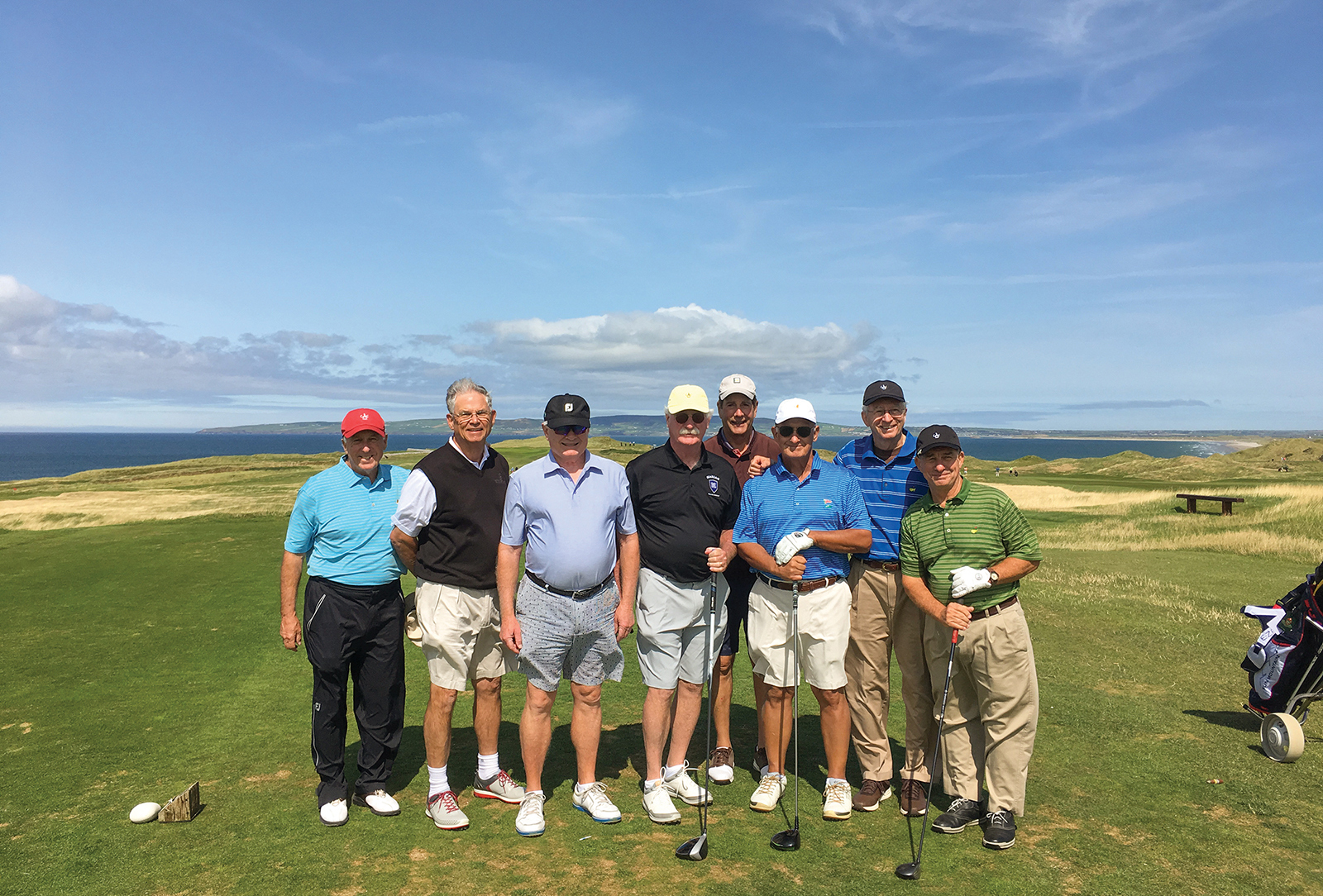 Written By: Tom Chillemi | Issue: 2019/07 - July
Ireland is arguably the most beautiful venue for links golf in the world, and there's some extra buzz this year with the Open Championship being hosted by Royal Portrush later this summer. 
Royal County Down and Royal Portrush have already opened their tee sheets for 2020 (a few months earlier than normal), and others are likely to follow with earlier bookings.  That means you may want to book your trip in July or August of this year to be sure you get on these great courses in 2020.  I'm happy to help!  Feel free to visit my new website at www.tomsgolftours.com, or email me at [email protected]. 
In the meantime, check out what this group form Augusta had to say after their trip to Ireland last year.
Tom,
Our golf group consisted of eight players from the Augusta Country Club in Augusta, Georgia.
To say that we had a great time during our trip would be a huge understatement. We were treated like royalty everywhere we went, starting with our concierge/coach driver at the Dublin International Airport. It was a really good move to have a driver and the upscale coach. Our driver was extremely friendly, helpful, and offered us great VIP service, plenty of room to spread out, and very adequate provisions for our clubs and suitcases.
Our "East Coast" golf venues included County Louth/Baltray, followed by wonderful experiences at Portmarnock GC and then Royal County Down. After 18 tough holes at the beautiful and memorable RCD, we had lunch in the club and then drove cross country to the quaint and friendly town of Killarney. Our stay in the Ross Hotel was especially nice and was the finest accommodations we had during our trip.
After a good night's sleep, we began our "Western" swing of some of the world's best links layouts to include Tralee, Ballybunion, and Lahinch.
While it's really hard to pick a favorite, we pretty much agreed that Tralee was the most memorable and scenic 18 holes of the week. Very close behind was RCD. What absolutely amazing rounds those were – full of challenging holes, highly capable and beneficial caddies, and stunning scenery.
Of course, each day included the seemingly mandatory 20-30 mph winds to help make our links golf experience complete. But the final round at Lahinch tested our will and determination with a steady wind in excess of 50 mph. According to our caddies that day, it was "the worst weather we have seen all year."
However, we returned to our Augusta CC still talking about that "final insult at Lahinch" after surviving both wind, rain and a marathon six-hour experience. The beer was especially good that last night in Lahinch.
This was indeed a golf trip of a lifetime. Many thanks to Tom's Golf Tours for setting us up for a very successful golf tour.  
Good Luck with Your Business Going Forward.
Sincerely,
Scott L.
---
---