From Castle to Classic Course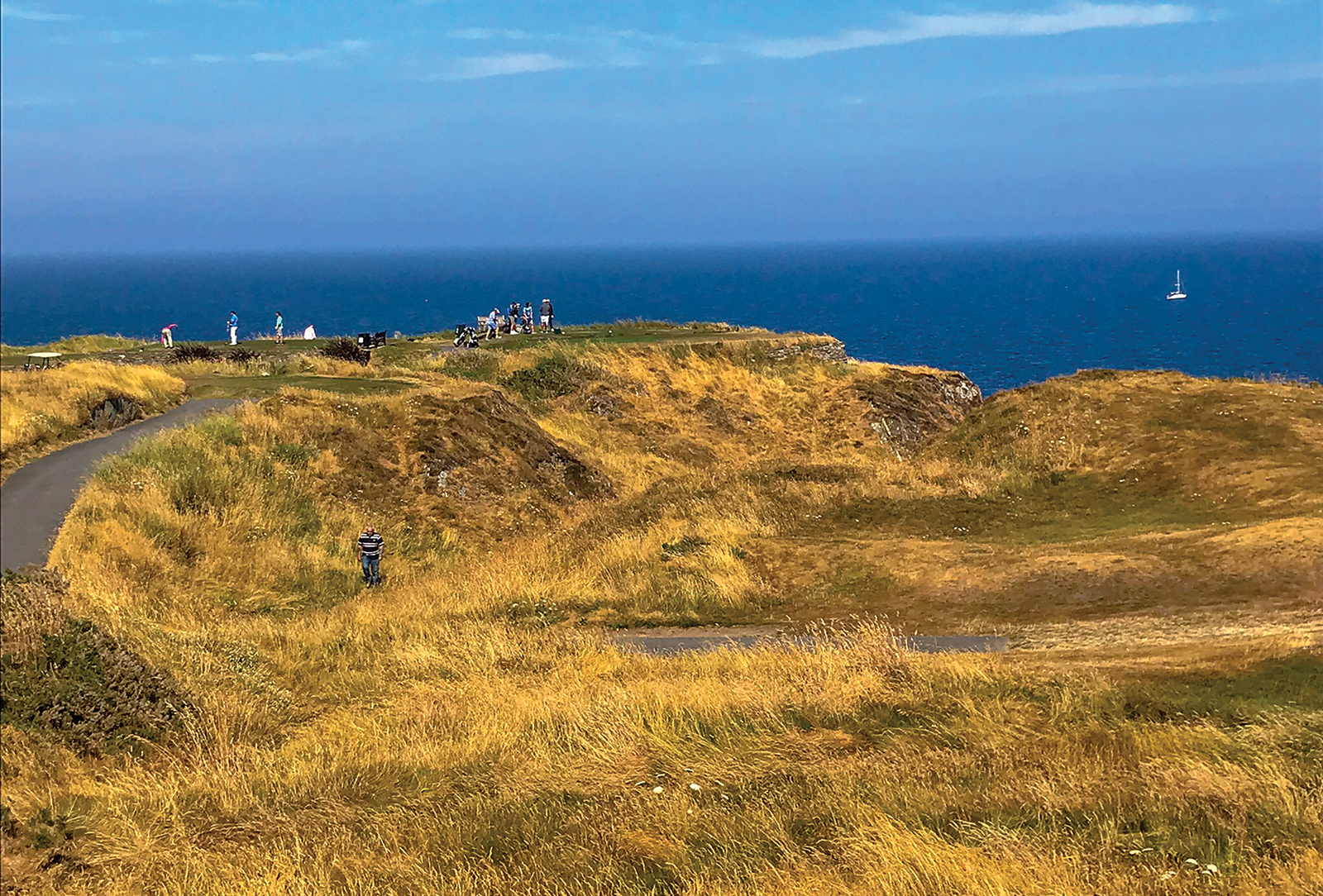 Written By: Tom Chillemi - tomsgolftours.com | Issue: 2018/09 - September
This was from a group of 12 golf nuts that had a wonderful time this July. They sent me some of their great memories that I will share with you.
"Our group had a fantastic trip in Ireland with Tom's Golf Tours arranging things. From the moment we met Tim (our driver) in the Dublin airport we felt at home. His friendly manner and excellent pub suggestions (very important) throughout the trip made our experience one to remember.
"A start at Ardglass Golf Club was a great way to ease into the trip, with incredible scenery along the coast and an enjoyable classic links course. The clubhouse (the world's oldest clubhouse and former castle) was a highlight to remember.
"Royal County Down did not disappoint, even though our caddies found some previously unknown parts of the property chasing our shots playing in the true Irish conditions. They were complete pros, enjoyed a good laugh, and we somehow barely lost any golf balls. We followed it up with dinner, drinks, and a nightcap (or two) at Quinn's in downtown Newcastle.
"Castlerock Golf Club was an absolute gem. The clubhouse, staff, and, golf course made pre-round pints and golf feel like being a local.
"The views at Portstewart were absolutely stunning. The front nine was arguably the best of the trip (even with one of our golfers getting stabbed by a tee on the third hole).
"The Harbour Gin Bar in downtown Portrush provided us with some good medicine, and we enjoyed a nice steak at The Harbour Bistro afterwards. The next morning we got the chance to play at the home of the 148th Open Championship in 2019 – Royal Portrush. After doing some damage in the pro shop we tried our luck on the course. Even in great weather it was a tough test, but it still ranked at or near the top for most of our group.
"After a scenic ride south we closed our trip in Dublin. We started at Portmarnock Old, followed by a fantastic meal at Locks in downtown Dublin. We rented out a private room upstairs, and found it to be a wonderful way to close out our trip with a farewell dinner.
"For our final round (looking a bit more tired than at the beginning of the trip) we decided to play a scramble at The European Club with 3 four-man teams. It was a good thing we did, because playing that course on your own ball would have been brutal (it is a test). It was a great way to finish up a great week of golf and hanging out with friends and family.
"Thank you to Tom for planning a great rotation of courses, and especially to Tim our driver for helping make our trip a special set of lifelong memories."
If any of you are interested in playing some of the finest courses in Scotland or Ireland let me know. I now have offices in both countries to handle things while you visit.
---
---