Forget Me Not: Gardening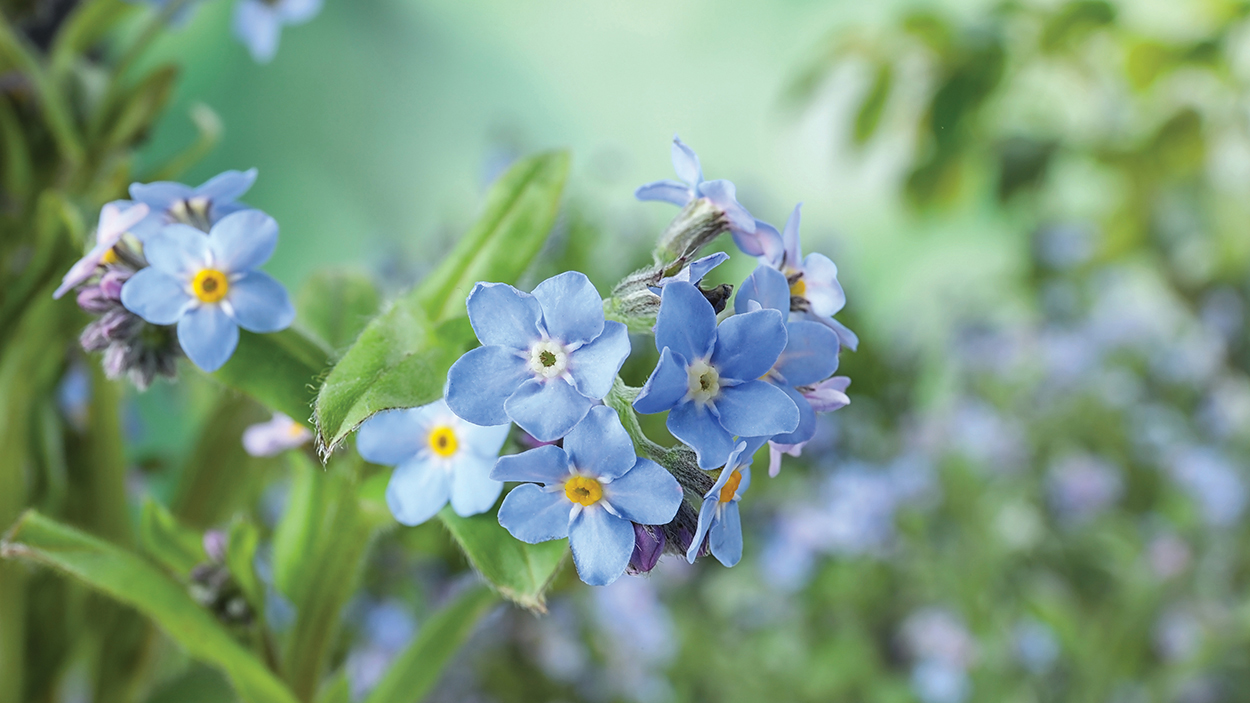 Written By: Jeannie Chambers - The Accidental Gardener | Issue: 2020/12 - December
Our beloved gardening writer Jeannie Chambers signs off with a final column spotlighting the cherished Forget Me Not. We won't Jeannie, we won't.
---
Myosotis sylvatica is a biennial ground cover that is considered an invasive plant, but that does not stop people from wanting it in their garden. 
There are other varieties that do not spread as much, such as the Mysotis alpestris, the Alpine Forget-Me-Not, which is the state flower of Alaska. Another variety is Myositis scorpiodes, but that variety is poisonous. The most common is the Myosotis sylvatica which blooms in April and May in zones 3-8.
"Myosotis" comes from a Greek translation of mouse's ears, and "sylvatica" means 'of the forest.' The name Forget-Me-Not dates to the late 1300s during King Henry IV's period. The flower is a bright blue with a yellow (or sometimes white) eye in the middle. It loves moist soil and tolerates wet areas, too.
You may want to contain your Forget-Me-Nots in a pot since the sylvatica variety is considered a super spreader. 
After 2020, we all know what a super spreader is capable of.   
The name Forget-me-not should give us a hint of its abilities: (Enter demonic laughter) "Forget-Me-Not? I'll teach you not-to-forget! HaHahahha!)
But seriously, there are some occasions where having Forget-Me-Nots in a garden or bouquet can be quite meaningful.  
Forget-Me-Not was Princess Diana's favorite flower, and they are planted in a memorial garden at Kensington Palace. 
In 2006, Prince Harry founded Sentebale, an African charity to help vulnerable children. The Sentebale name is translated from Sesotho and means "Forget-Me-Not." The charity and its name are in tribute to his mother, Princess Diana.
Whatever your reasons for planting Forget-Me-Not, I hope you remember the beauty in the lesser things found in nature. All plants and flowers cannot be superstars, and the supporting cast, the understudy plants, have such an important role. Keep gardening, whether you know what you're doing or not. 
Plant for the fun of it, and Forget-Me-Not.
---
---