Flies and Specks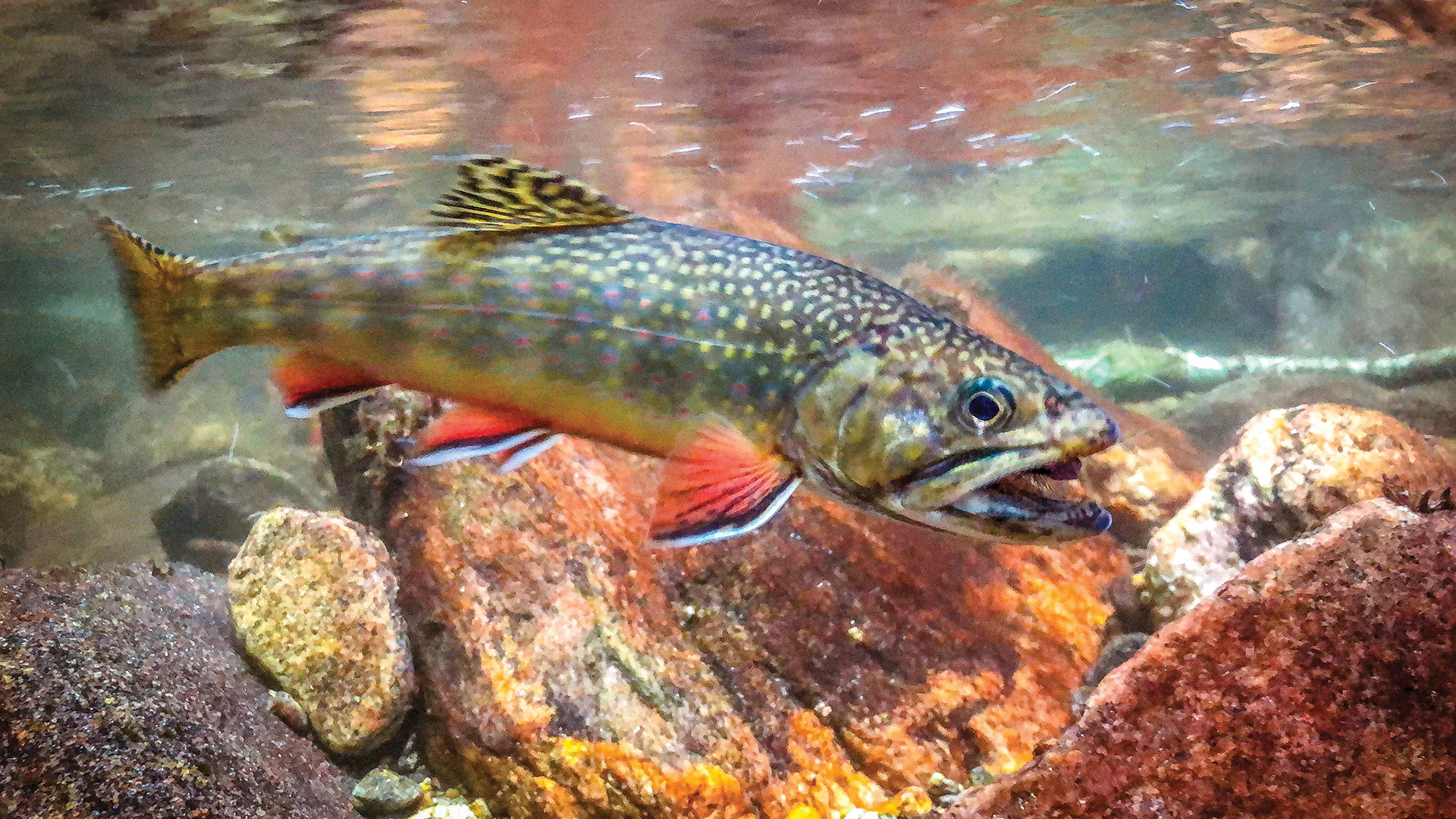 Written By: Matt Canter | Issue: 2020/09 – September
Most of us know them as Brook Trout, or Brookies, but if you grew up in Western North Carolina,  you know them as "Specks."   
Specks are our only native trout species here in the Southeast, and they are technically an Arctic Char.  
I know what you're thinking…native species / Southeast / Arctic Char?…something doesn't add up.  
Millions of years ago, these mountains were carved by massive glaciers that came down from the Arctic Circle.  Those glaciers carried many different things with them, and one of those things was fish. That's how an Arctic Char found its way to North Carolina, and is considered native because man did not put them here. They were here before we were here.
Interestingly these little Arctic Char have adapted to live in the Southeast.  You cannot find them just anywhere, as they need the cleanest, coldest water these mountains can produce.  
Typically, this means high altitude (above 3,000 feet) trout water.  As a fly fisherman, there are many different things that are appealing about the pursuit of catching Specks, but size is not one of them. Because of where they live up on the tops of the mountains, the streams themselves are fairly infertile, making for a slow growth rate in Specks…a 9- or 10-inch fish is considered to be a prize by today's standards.  Even though they are small relative to other game fish, their beauty and eagerness to rise to a dry fly more than makes up for how big they grow.  
Because of where Specks live (small streams up high in the mountains), they see very little fishing pressure as it takes some hiking just to get to the stream, but as the saying goes "trout don't live in ugly places, and in the case of the Speck, I believe they live in the most beautiful places we have here in Western North Carolina. The lack of fishing pressure is also very beneficial to the way these fish behave.  Most experienced anglers that enjoy fishing for Specks bring a handful of their favorite dry flies, and leave all the other more technical gear at home. 
I have heard plenty of anglers say that a Speck unwary of your presence will rise to almost any type of dry fly as long as it is presented in a way that it looks like food. I would agree to that to some extent, but have also seen a few days where they too can become very selective.  
Specks can be caught in all seasons of the year, but most folks pursue them in summer and early fall.  The advantage of pursuing them in the fall is that the males will get into their spawning colors starting in September.  They are always beautiful fish, but in the fall it would be hard to imagine a fish more perfect with their fiery orange vibrance…a sight every southern fly angler should see in person!
---
---