Find Joy in the Gardens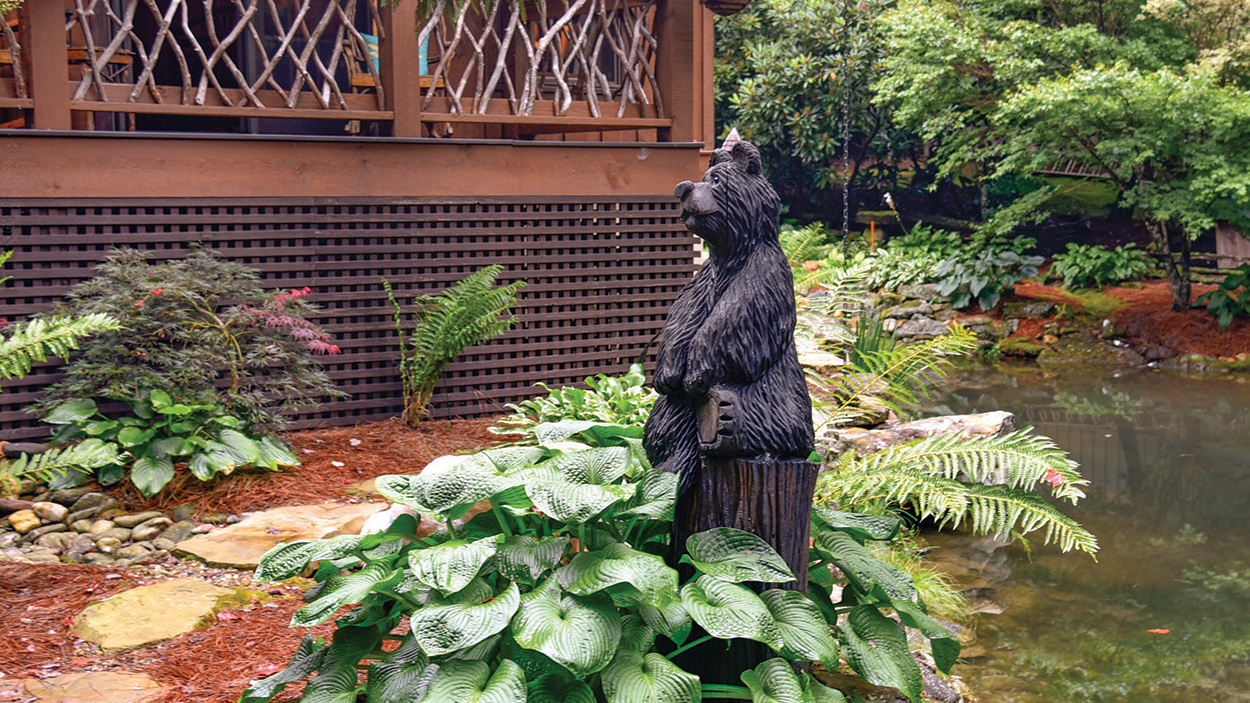 Written By: Shelby Batchelor- The Village Green | Issue: June 2023
The Village Green will once more stage its Joy Garden Tour on Friday, July 14 and Saturday, July 15.
---
The Village Green is a non-profit, 501(c)(3) park system that operates with no funding from Jackson County, the State of North Carolina, or the Federal Government.
To ensure the continuity of free events and programs at The Village Green, we rely on biannual fundraising events like Joy Garden Tour, as well as individual and corporate philanthropy.
We are excited to announce that the 2023 Joy Garden Tour will again consist of private and semi-private in-person tours offered through Benefactor Packages and will take place this July over two days – Friday, July 14, and Saturday, July 15.
We have four superb gardens, with many pocket gardens, meandering streams and rivers, and tenderly curated native landscaping features, each with its own sense of discovering a secret garden just around the corner. Therefore, our theme this year is: Beauty Beyond the Bend!
When you become a 2023 Joy Garden Tour Benefactor, you will receive tickets to the Tour itself along with tickets to our invitation-only Joy Garden Tour events.
New this year, we are having a Garden Luncheon!
Gather your friends and plan to attend our Garden Luncheon in the Park on Wednesday, July 12. Guests will enjoy a plated lunch, refreshing drinks, and hear from Staci L. Carton – Director of The Cherokee Garden Library at The Atlanta History Center. A nationally renowned historic preservation scholar and passionate advocate, Staci is an engaging leader and educator who teaches us all why preserving our past stories can help guide us today and in the future.
With an element of history going into this year's Joy Garden Tour, we are delighted that Staci L. Carton will be speaking about and signing her new book Seeking Eden: A Collection of Georgia's Historic Gardens. Her book explores the impact of the women who envisioned and nurtured many of Georgia's historic and beautiful gardens.
Tickets are extremely limited for the luncheon.
This year the Garden Shops will be open to the public on Friday, July 14, from 10:00 A.M. to 5:00 P.M. and Saturday, July 15, from 10:00 A.M. to 3:00 P.M. With more than 20 vendors, you are sure to find something special, unique, and lovely at this year's Village Garden Shops!
---
---