Don't Worry, BEE Happy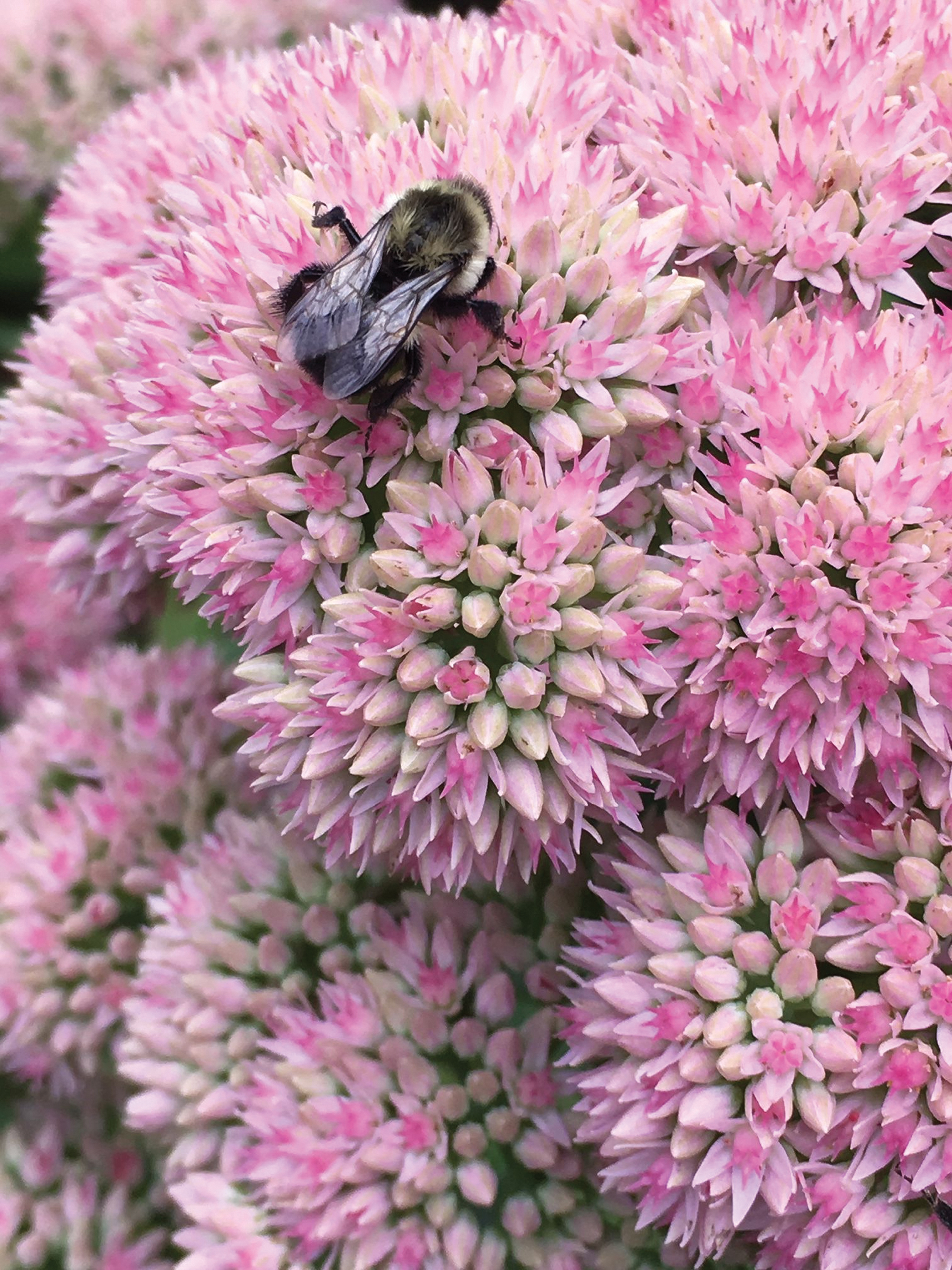 Written By: Jeannie Chambers - The Accidental Gardener | Issue: 2020/06 - June
June is a great time to be outdoors in any year, but especially this year as people have ventured outside their homes more, and quite possibly reviewing their home's landscape in a new way.
Your yard can become a hotspot in the best term of the word, a virtual tourist destination for bees and other pollinators. You should include three seasons' worth of plants to keep them busy. We've all heard bees like to stay busy.
Here is a short list of plants for each season that grow well on the Plateau:
Spring: (You can plant these for next spring. It's so rewarding to see a little bit of color after a long winter.) Hyacinth, Crocus, Calendula are great plants. 
Summer: Bee Balm (Monarda), Cosmos, Costa, Echinacea, Peony, Milkweed and Phlox. Summer is probably the easiest season for which to plan your garden.
Fall: Zinnias, Sedum and Goldenrod. These are great, as other flowering plants have faded away, and will stand out in your garden.
Some other plants to consider are the edible herbs. Even if you don't plan to harvest them, the pollinators love them. Try Chives (bees love the flowers, we love the stems), Mint (the flower isn't significant, but the leaves can be so refreshing dropped in a cup of tea). Thyme and Oregano are other good plants for pollinators. 
Whatever you put in your landscape this summer, walk around in your yard, or potted plants on your sunny deck or porch and enjoy the moment. Bee a casual observer, Beecome one in your garden and Bee alive.  
Outdoors is a good place to Bee.
---
---