Deer to Their Hearts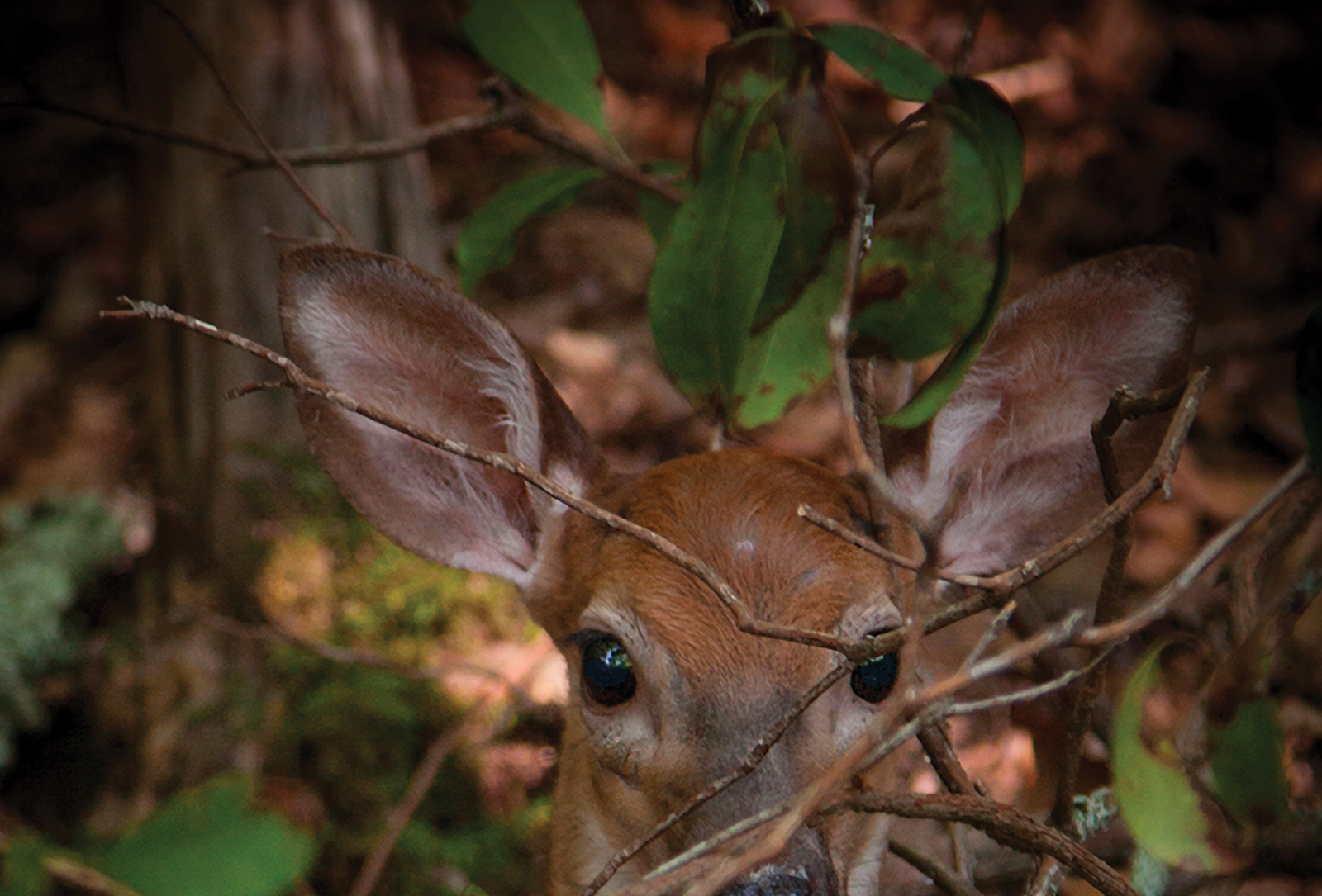 Written By: Donna Rhodes | Issue: 2015/05 - May
Fawns score about a million points on the cuteness scale.
When found in the wild, we make the assumption they are abandoned. We want to "rescue" them because they are so darn adorable.
Truth is, 99 percent of the time, they don't need rescuing. Mother Deer has put them in hiding mode while she goes to forage or divert danger. She'll be back anywhere from two minutes to 12 hours, and her baby will be fine. Fawns don't even have a scent for three months. Mother Nature's been perfecting survival and evolution skills for millennia, she's got this.
Most people don't realize that innocently picking up a fawn in the wild will reduce its life expectancy by 50 percent. Think of it in these terms: pick it up and it is already half dead. Sobering concept, is it not? In addition, there are stiff fines for tampering with fawns.
So what do you do when you happen upon a fawn? North Carolina Wildlife Officer Mark Ray says, "Just leave it alone. If it remains abandoned for 24 hours or more, don't touch it, but call one of two North Carolina licensed deer rehabilitation units."
Those contacts are: CRF Fawn Rescue (Kathy and Kenny Hayes), (828) 524-8090 (H), (828) 421-6489 (C); or Rehabilitators Mark and Cindy Meier, (828) 349-3353, (828) 342-2889. You can also go online at www.ncwildlife.com. In the left column, click on Wildlife Problem, then Injured or Orphaned wildlife, and finally Fawn Rehabilitation where centers are listed by county.
If you shouldn't feed or care for a fawn in the wild, in what other ways can you help? The two aforementioned rehab centers are desperately in need of support, namely money and volunteers. May is when does drop their fawns. That launches a hectic rehab season. It costs $11 a day to feed one fawn special formula (goat milk), and that doesn't include meds, maintenance, vet care, etc.
Kathy and Kenny, Mark and Cindy have borne all the expense of shelter construction, food costs, etc., for their rescue efforts. But they can't do it all. In addition to financial donations, they need daily help spreading straw bedding, cleaning stalls, feeding babies, wiping behinds (yes, fawn bottoms have to be wiped to stimulate evacuation), planting clover, holding bake sales, garage sales, writing grants…the list is endless.
If you have a few hours to spend, you'll be making a huge difference for these saints of wildlife. Helping is a deer thing!
---
---