Cool Creatures of the Night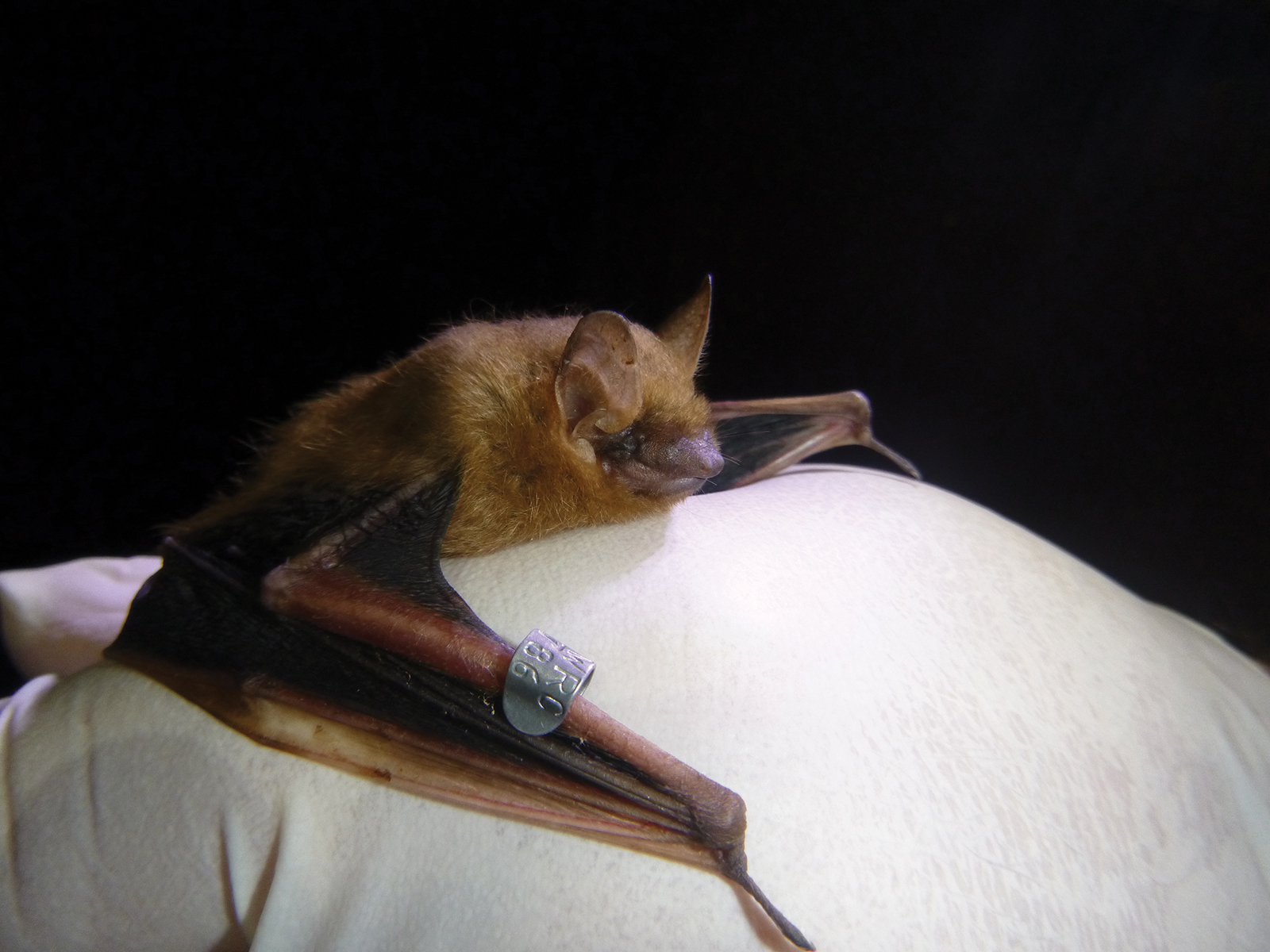 Written By: Donna Rhodes | Issue: 2016/09 - September
Last month's wildlife column was dedicated to Western North Carolina's rapid decrease in bat populations.
The culprit – White Nose Syndrome. The white nose fungus attacks a bat's exposed skin, including its muzzle, wings, and tail membrane (patagium), only during the hibernation season when the cool conditions of the hibernaculum (cave or mine) favor the fungus and the bat's immune system is suppressed from its deep slumber. For a critter that tips the scales at a few grams with minimal fat reserves, this can be devastating.
Unlike a lot of coastal plain and Piedmont bats, our mountain bats hibernate during the cold season. So while bats are trying to snooze, the fungus does its worst, waking bats to expend valuable energy they can't replace in a bugless winter.
Since we don't see bats that often, we rarely think of them and the amazing role they play in our mountain ecosystem.
Some people even ask, "Do we really need bats? Should we worry about their decline?"
North Carolina Wildlife Diversity Specialist Katherine Caldwell and her team of Joey Weber, Charles Lawson, and Kendrick Weeks would give you a resounding "Yes!"
"Bats are one of our best natural insect controllers," Katherine says. "Colonies can consume thousands of insects every night. All of North Carolina's bats are insectivorous. And, bats in other regions are
great pollinators.
"Contrary to popular belief, bats do not fly into people's hair. They rarely carry rabies. You are much more likely to get rabies from a domesticated pet."
To help save our bats, visit batcon.org. There you'll find instructions for backyard bat-houses and tons of info on our only true flying mammal.
Visit ncwildlife.org for more local bat info. Help others develop the right bat-titude about these wonderful, mysterious creatures of the night. The bat you save might be the one that saves you by eating disease-carrying mosquitoes.
---
---