Christmas Wreaths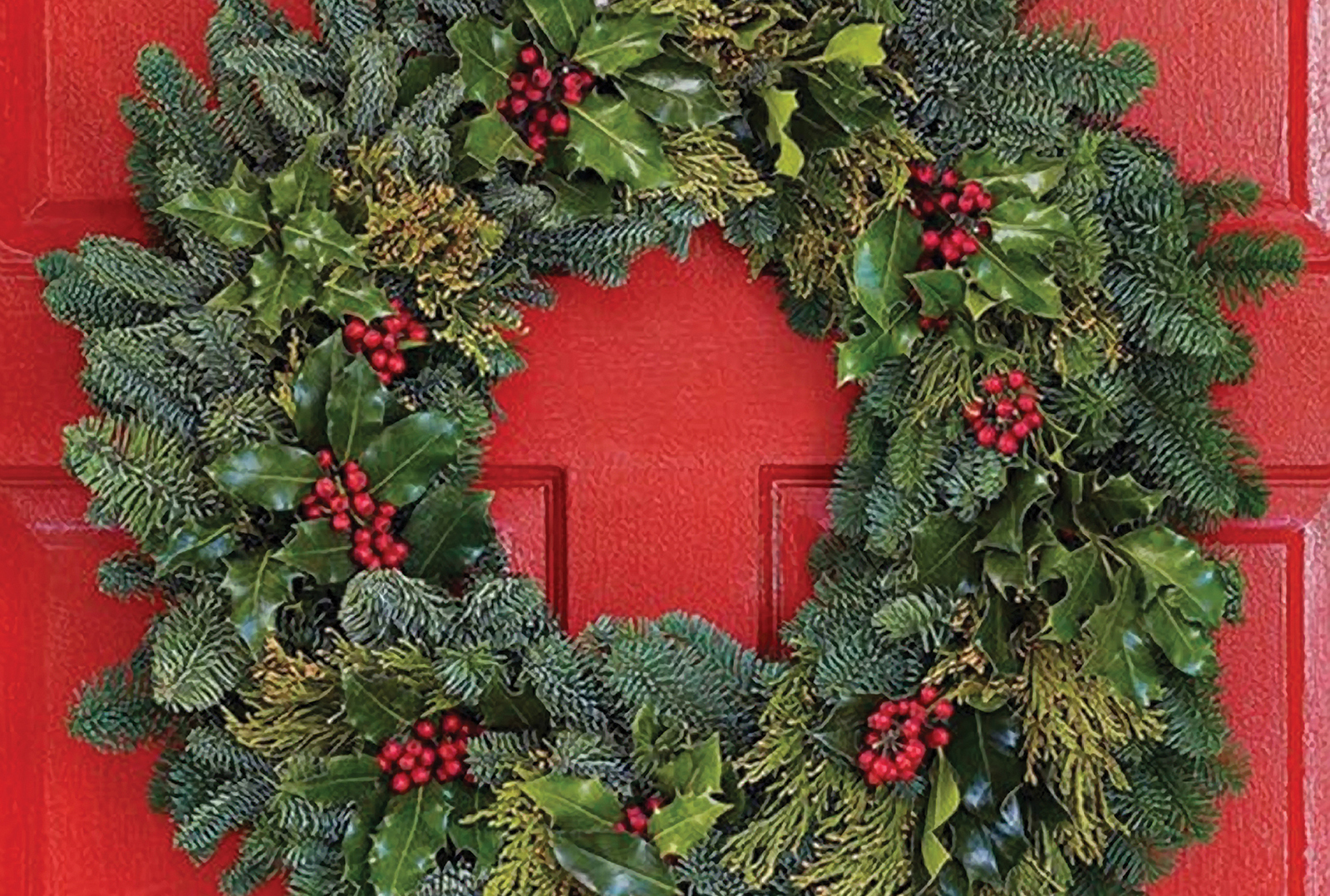 Written By: Jeannie Chambers - The Accidental Gardener | Issue: 2017/12 - December
Lucia of Syracuse (283-304 A.D.) was a young martyred Christian of noble parents. She became a legend through the centuries and was later known as Saint Lucy, also known as the Saint of Light. She was in the process of spreading her family's wealth to the poor, an act that eventually caused her persecution and death. St. Lucy Day is December 13, and that particular time of Advent is sometimes called the Festival of Light. The old time celebrations included a young girl wearing a candle lit wreath leading a procession of young girls in white dresses with arms full of bread, cookies, and fruit for the poor.
I'll back up just a bit. Long before St. Lucy and Advent, wreaths were worn as a head ornament, usually symbolizing pride, victory and achievement. You will still see them today as a symbol of the Olympics. Advent wreaths have been used for centuries. In homes, they were used mainly in dining areas, and later in churches holding the advent candles to help tell the story of Christmas. Later on, people began hanging wreaths on their front doors known as Christmas wreaths.
In today's world, people may absentmindedly stick a wreath on their front door more or less out of habit. Some are fresh, others artificial, but each time the wreath is placed, it has the possibility of stirring some kind of memory. In Tudor Hall's family, a tradition was started of making handmade balsam wreaths to place on the graves of relatives. Isabel Hall Chambers remembers her father forming the wreaths with moss and mud using his hands in freezing temperatures, while the family finished them with fresh balsam and a red bow.
Whether you use artificial or real, you can always go out in the yard or garden to find things to add to your wreath. Holly symbolizes immortality and life everlasting, cedar stands for strength and healing. Evergreens are for strength and most often used because they can withstand harsh winters. You can also add pine cones, lichen for a color contrast, pieces of small curvy vines and how about an abandoned bird's nest? One often overlooked, yet inexpensive green is boxwoods – you can weave them in the wreath, or a few branches as a spray on one side. Your wreath-your creation.
It's hard to imagine going through December without wreaths and candles, and for that, I think I love Lucy.
---
---