Bugbane, Buttercup's Cousin
Written By: Jeannie Chambers - The Accidental Gardener | Issue: 2020/07 – July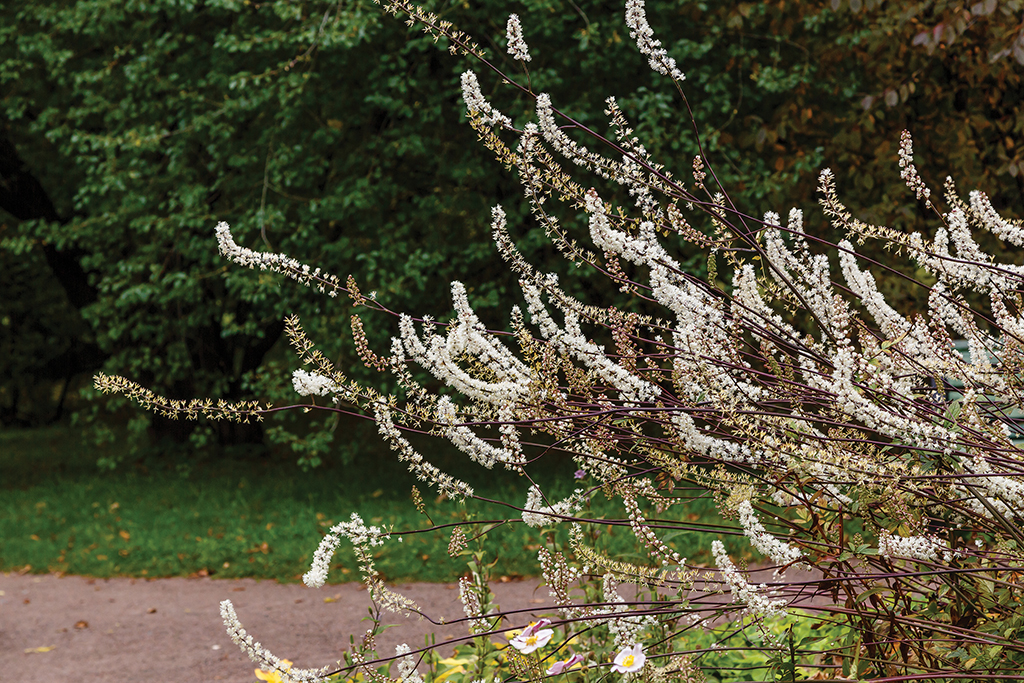 Black Cohosh (Actaea racemose) is from the Ranunculaceae family and is a cousin of the Buttercup. 
It's from the genus cimicifuga which translates to "bug flight," rendering the common name for Cohosh or Bugbane because of its bug-repellent qualities. Other names for this plant are Black Rattlesnake or Rattlesnake Root, because it is also known for treating snake bites. 
This medicinal plant has been used for hundreds of years by Native Americans to help with childbirth and other things, but now it's available in pill form to help treat all kinds of things like hot flashes, night sweats, mood changes, heart palpitations, ringing in the ears, vertigo, bone density loss, heart disease, and reduced mental performance in post-menopausal women. The jury is still out as to whether any of the claims are documented, and as always, you should contact your physician before starting any new medicinal regimen.
It's a good thing Black Cohosh has so many good claims, because it sure won't get in your good graces with its unpleasant aroma. This plant is  found around the Plateau in shady, wooded areas, and as far north as Canada, south to Georgia, and west to Missouri. The flowers aren't flowers at all, but little green balls that burst open along a tall spire. These spires can sometimes resemble the white spires of Gooseneck (Lysimachia) or the simple spire of the Galax plant, but they're not related. 
Another good thing about this plant is its ability to attract bees and other pollinators. Remember there's no flower, right? That doesn't stop the bees, as they use their subsonic sound waves to vibrate the plant and release the pollen.
I imagine Black Cohosh is somewhat of a lonely plant seeing as how it's so smelly, but deep in the forest, he goes on about his business, holding his head up high. Really high. The spire of Black cohosh can reach up towards eight feet. He's walking tall.
---
---