Billowing Azaleas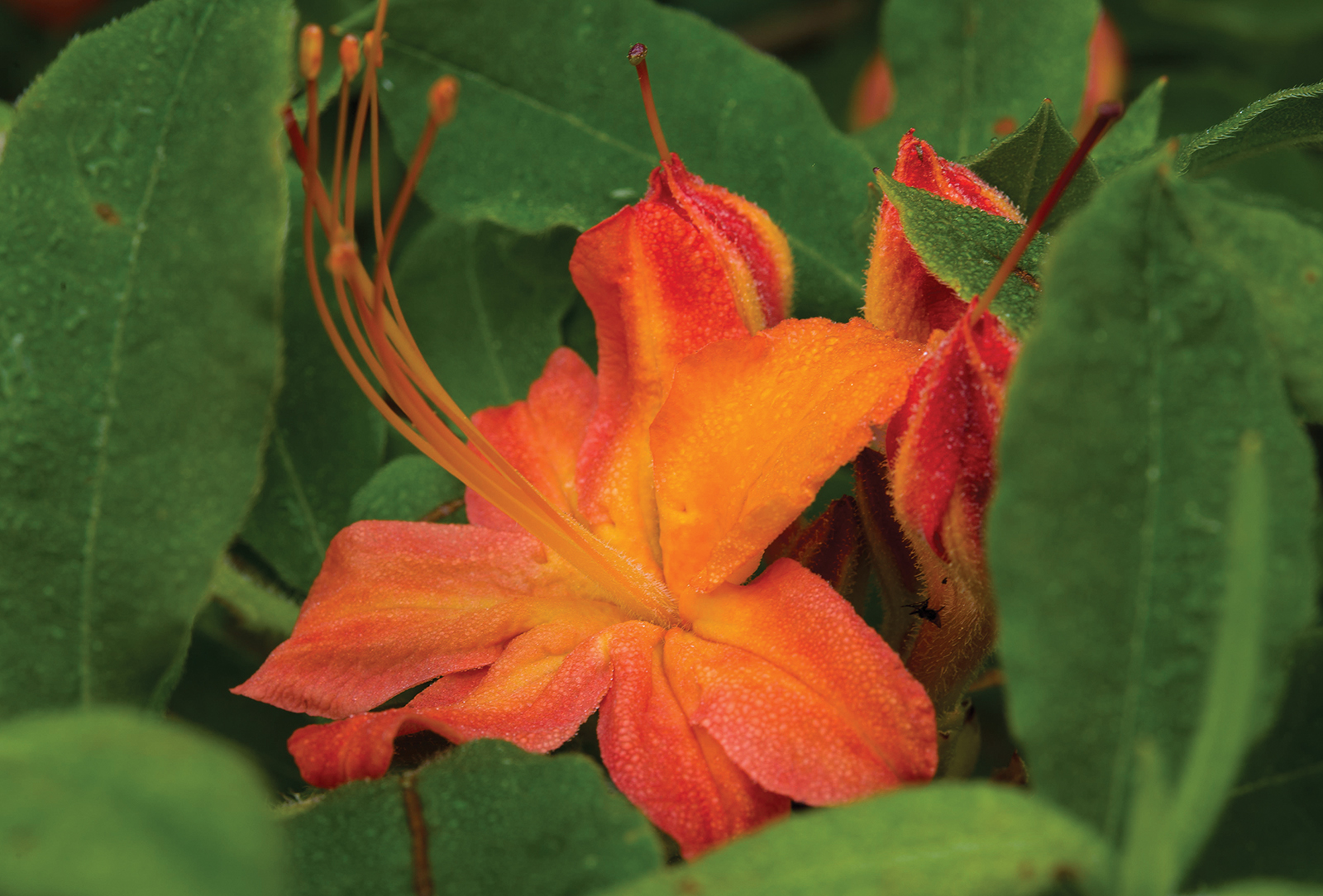 Written By: Jeannie Chambers - The Accidental Gardener | Issue: 2017/04 - April | Photograph By: Peter Ray
Being from South Carolina, spring evokes memories of billowing azaleas, like rainbow-colored clouds floating across the fresh new green of the season. Who knew, just three hours north to these beautiful mountains spring would be so different?
Although azaleas can grow in the higher elevations (there are some at 5,000 feet on the Blue Ridge Parkway), we have to be choosy where we put them, and even then, they may not be as prolific as the gardening magazines.
The difference, of course, is that I grew up around hybrid azaleas. I don't think I'd ever heard of native azaleas before living in the Nantahala National Forest. The first one I met was the Flame Azalea − striking any time, but when you're looking into a midst of brown deciduous trees' brown leaves and brownish-gray trunks − the orange "flame" really stands out. I thought it was a honeysuckle at first glance. Flame azaleas range in color from a pale yellow to a deep crimson red. We also have the elusive white native azaleas (arborescens), and according to Wikipedia, they can grow up to
20 feet tall.
Don't get me wrong, I still love the hybrid azaleas you can buy in almost any color of the rainbow, but there's something about a flowering shrub in the middle of the forest that's there because that's where God intended (talk about a Master Gardener!).
These azaleas didn't fall too far from the family tree − they're in the same genus family as the rhododendron. According to the Azalea Society of America (azaleas.org), all azaleas are either species (aka native) or hybrids, and azaleas have been hybridized for hundreds of years with over 10,000 registered names. All North American azaleas are deciduous, but there is an azalea in Japan that is evergreen that comes in almost every color except yellow.
Whether you enjoy hybrids or the natural beauty of the native azaleas, you have to admit the simple beauty of its flower is a sight to behold.
---
---