Beautiful Imposter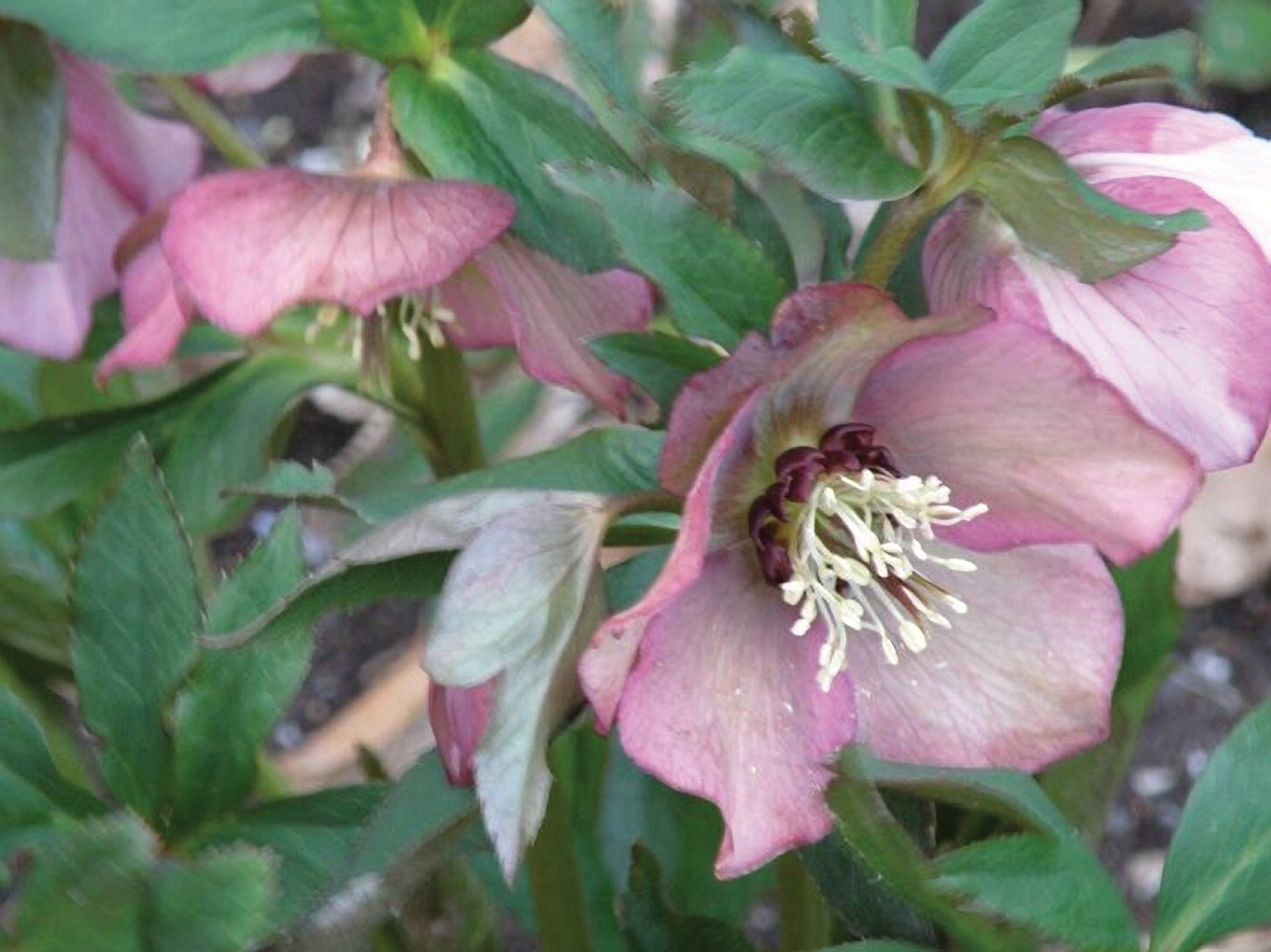 Written By: Jeannie Chambers - The Accidental Gardener | Issue: 2016/03 - March
We've already covered "a rose by any other name" in a previous issue, but this issue starts out with
an imposter!
Yes, there's a garden flower that tries to go by the name of "rose" – probably because she didn't want to be called by her given name – Helleborus (and can you blame her?)
Helleborus plants are beautiful and can be admired year-round, but especially during the winter months when they appear to be unfazed as the plants around them seem to have disappeared until Spring and Summer.
There are several helleborus varieties, but the most popular is the Helleborus orientalis – better known as the Lenten Rose, aptly named because they bloom during the Lenten season. It has large saucer shaped blooms, comes in colors such as white, green, cream, and purple, and can grow up to 24 inches. It's not just the flower that makes this plant beautiful; it's the lush foliage as well. As a matter of fact, many would never stoop low enough in the dead of winter to enjoy the blooms, but the glossy leaves really stand out as if to scream "look at me, look at me!" This plant loves our woodland, humus rich soil, and can grow well in areas that get dappled sun or have partial shade.-
Helleborus plants have been around for centuries. It has been purported that Alexander the Great (July 20, 356 BCE – June 10,323 BCE) died as a result of poisoning from the Hellaborus plant. No, he wasn't Alexander the Great Gardener. It was discovered that he might have been assassinated after someone tainted his wine with the juices from the plant. (Don't get any ideas – your fingerprints are all over this article). A modern day tip: All helleborus species are toxic and should not be ingested! The sap can cause skin irritation; when handling you may want to wear gloves and keep out of the reach of children. (Ok, so maybe that genus name fits, after all)
Why would you want a Lenten Rose in your landscape design? These plants don't require much attention after planting, except for pure admiration on your part. They don't try to be "best in show," they're simply a beautiful addition, and sort of "hold the space" until Spring allows us to see more greenery. You can buy Lenten Roses through catalogs, local nurseries, and there are usually some good specimens in Highlands at the Mountain Garden Club's Annual Plant Sale – always the Saturday of Memorial
Day Weekend.
---
---