Bear Matters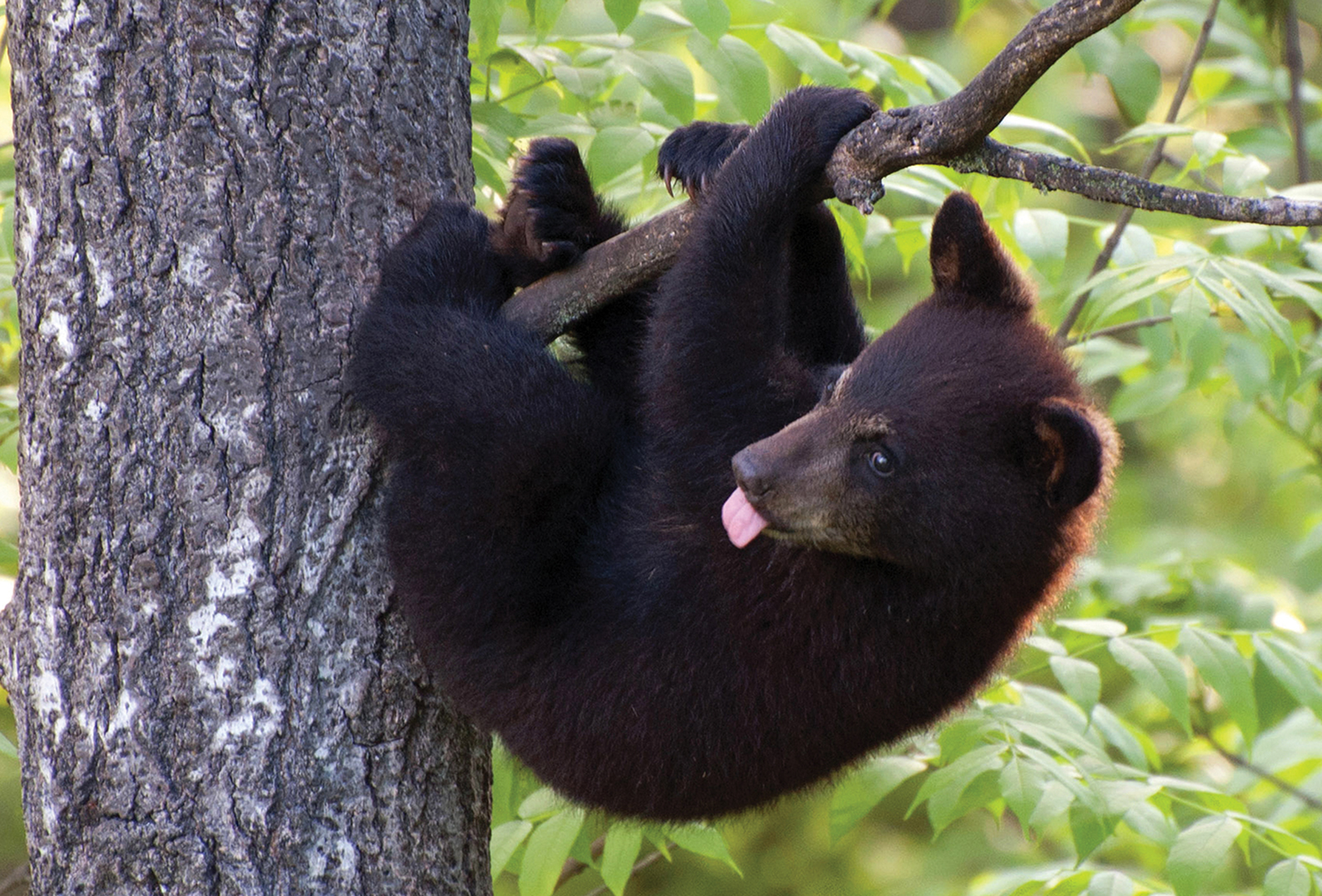 Written By: Donna Rhodes | Issue: 2015/05 - May | Photograph By: Peggy Marra
B.E.A.R. (Bear Education and Resources), a task force of MountainTrue, has been working hard over the winter and is ready to launch several exciting new programs.
Chairwoman and bear enthusiast Cynthia Strain says, "B.E.A.R. is all about harmonious coexistence. It's our mission to keep people and bears safe."
"That's not always easy. Living in the mountains, we share the same environment with bears. There is an invisible line of separation that often gets crossed by both sides, sometimes with a disastrous outcome."
We all get a thrill when we see an iconic black bear in the wild. We might want to feed it, or touch it, or engage it somehow…worse yet, put it in a selfie. Such is the source of most injuries from bears. Bears have a different opinion of us. Their fascination for humans has more to do with the sunflowers seeds, or tasty grilled fish bits we provide on our decks. That spells trouble — for people and the bears.
So what are the guidelines for defining that line of separation and staying on the safe side of it? B.E.A.R has the answers.
"Besides several brochures that are widely available in Highlands and Cashiers, our group has three new powerpoint programs primed and ready to take to schools, community organizations, and hiking groups, says Strain.
B.E.A.R. recently debuted Arthur Hancock's donated bear costume (worn by Steve Day) for a Cashiers Recreation children's program. It was a huge success, and "da Bear" will make his appearance in some of their future presentations.
Here's where you come in. Name "da Bear!" Call in your entry to (828) 526-9227, or e-mail [email protected] with your own name, email address, phone number, and your bear name suggestion. June 2 is the deadline. The winner will be announced in June and a prize will be awarded. Call for more details.
And while you're at it, volunteer your services! B.E.A.R. needs writers, spokespeople, educators, brain-stormers, brochure distributors, and go-fers.
With your concern, help, and service we can all get our bear-ings straight.
---
---