As Right as Rain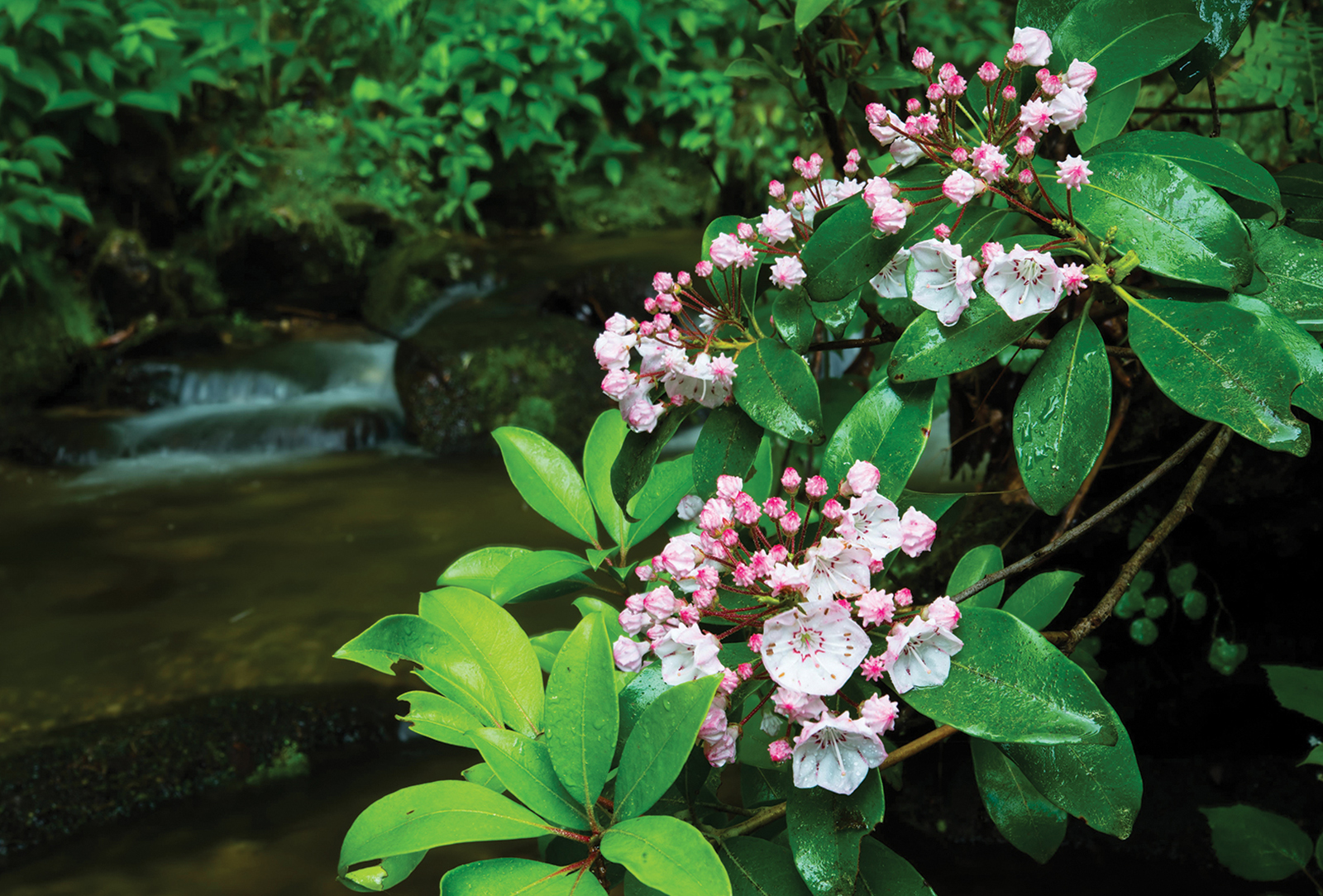 Written By: Emily Crowell | Issue: 2018/07 - July | Photograph By: Peter Ray
Let me tell you about this walk I took recently:
It was early evening. The trail was wet and muddy where the gravel hadn't washed away, with narrow but deep trenches where water had been working overtime to expose the bedrock beneath the dirt. Thunder rumbled in the distance, and leaves exposed their lighter undersides ahead of the approaching storm. The air had that tangible golden-green hue that precedes a change in weather or time-of-day.
A multitude of forest sounds played a symphony to my heart. Water, water everywhere—dripping off leaves, crashing down normally-dry streams and creating new ones all throughout the woods. A crow sat in the top of a tree calling out, "Nevermore!" (Just kidding – it was more like "Caw! Caw!") I passed a marshy area— well, a marshier area— where the frog song was almost loud enough to hurt my ears. Had I anything to add to the chorus, I would have had to shout to be heard.
What a perfect way to spend a summer evening— among the trees between rain storms. Am I afraid of getting drenched, or knocked off by lightning? No, because (confession time) the trail is actually my driveway and leads right to the house that keeps me safe and dry.
Perhaps by the time this article is published the rain will have let up a bit, but I don't like to think that far ahead where weather is concerned. It's been raining buckets lately with hardly a break in sight, and truth be told I find it hard to work up the oomph to get outside in this weather. Luckily, my driveway has forced me to do so anyway. Thanks to heavy downpours, a good portion of it is having its own adventure floating down the Chattooga watershed.
I'm supposed to go hiking—although no one has explicitly told me to. Maybe when the weather gets weird, or plans get disrupted, we can give ourselves permission to set aside the supposed to's and shoulds, pay attention to what we are doing, right now, and be grateful that we're alive and able to experience the present. Adventure is everywhere all the time—all I need to do to experience that is change my attitude.
What a blessing rain is, forcing us to slow down and pay attention. As author John Updike said, "Rain is grace; rain is the sky descending to the earth; without rain, there would be no life." We are in a rainforest, after all, and all we have to do to be in Heaven on Earth is step outside.
---
---