Africa Awaits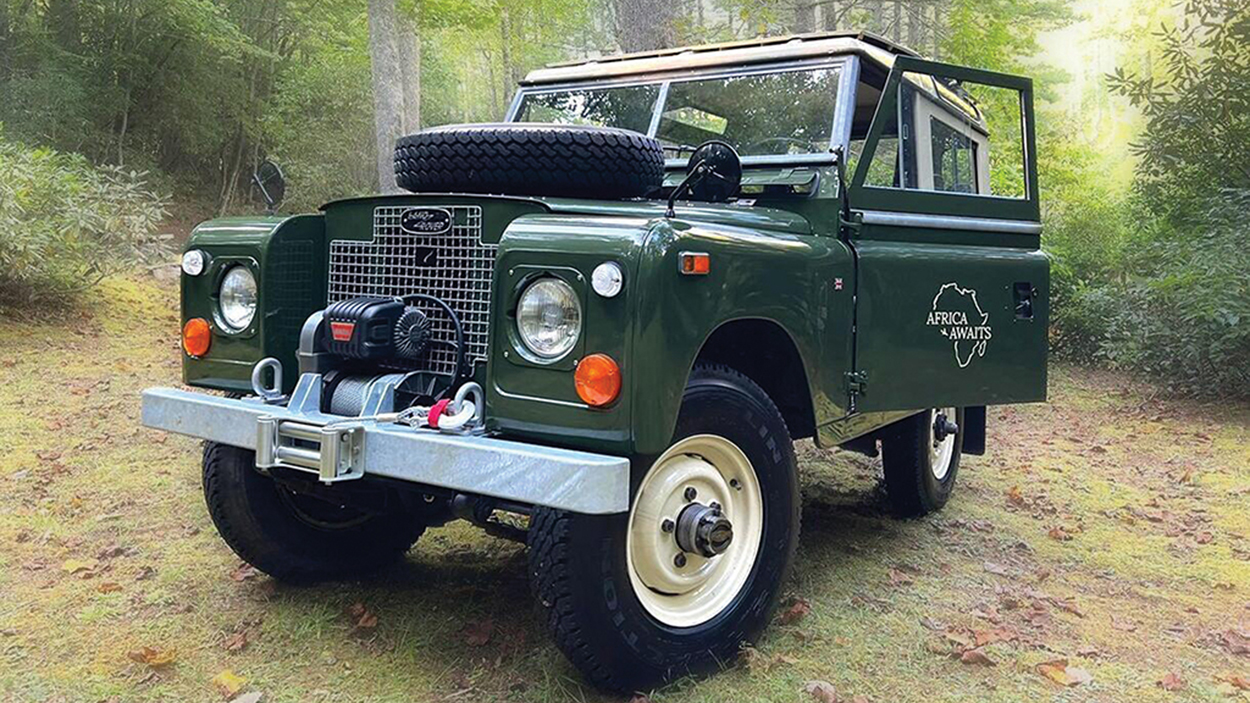 Written By: Deena Bouknight | Issue: November - 2022
Laura and Alastair Lamont make it easy to answer the siren call of an Africa waiting to be explored.
---
While the Plateau enchants visitors and residents alike with its breathtaking vistas, inspiring hikes, and entertaining activities, a far-away locale like Africa offers its own distinct opportunities for stellar adventures and awesome scenery. That is why Alastair and Laura Lamont founded Africa Awaits – to introduce others to Africa's sensations. 
Alastair has more than 15 years of experience working, exploring, and truly experiencing such areas as Namibia, Tanzania, and throughout the South African bush. His background as an owner, manager, ranger, and guide associated with luxury vacation accommodations in various African regions led him to want to share Africa with others in the United States, where he settled in 2018 – choosing Highlands as home because Laura's family has long-time roots in the area. (The couple met during her Peace Corps service in South Africa.)
Laura's global travel knowledge resulted in an ideal partnership with Alastair to begin curating safaris via Africa Awaits. 
Shared Laura, "This past March, Alastair hosted Highland Hiker owners Chris and Hilary Wilkes on a safari for their first Africa exposure – a familiarization trip – for over 12 days, where they got to visit some of the top lodges in South Africa and experience the services and amenities for themselves. Highland Hiker has been the go-to spot on the Plateau for outdoor and adventure needs for a long time. This trip cemented their desire to offer Africa trips to their clients through our company." 
"Chris and I were looking forward to a great trip," commented Hilary Wilkes, "but what we experienced was even better than we could've imagined. It was truly the trip of a lifetime. We can't wait to go back!"
Closer to home, be on the lookout for Africa Awaits' new acquisition: a 1971 Land Rover. Laura explained, "A Land Rover is the iconic and historical true safari vehicle, and Alastair grew up driving, fixing, and exploring in his father's various Land Rovers, some of which were the first that rolled off the factory floor – ever. He learned to drive when he was 7 years old in a 1957 Landy. We wanted our company car to be a classic and polished symbol of all that safari evokes, as well as be recognizable on the Plateau."
Anyone in the Highlands and Cashiers areas may notice the 51-year-old Land Rover parked at places like Lonesome Valley and Old Edwards Club, as Alastair is scheduled to offer informative talks on various topics, including African wildlife and types of safaris. 
"Alastair was a historical battlefield guide/storyteller before coming to the U.S., so he definitely knows how to captivate a crowd," shared Laura. 
---
---