A Window Into Appalachia's Heart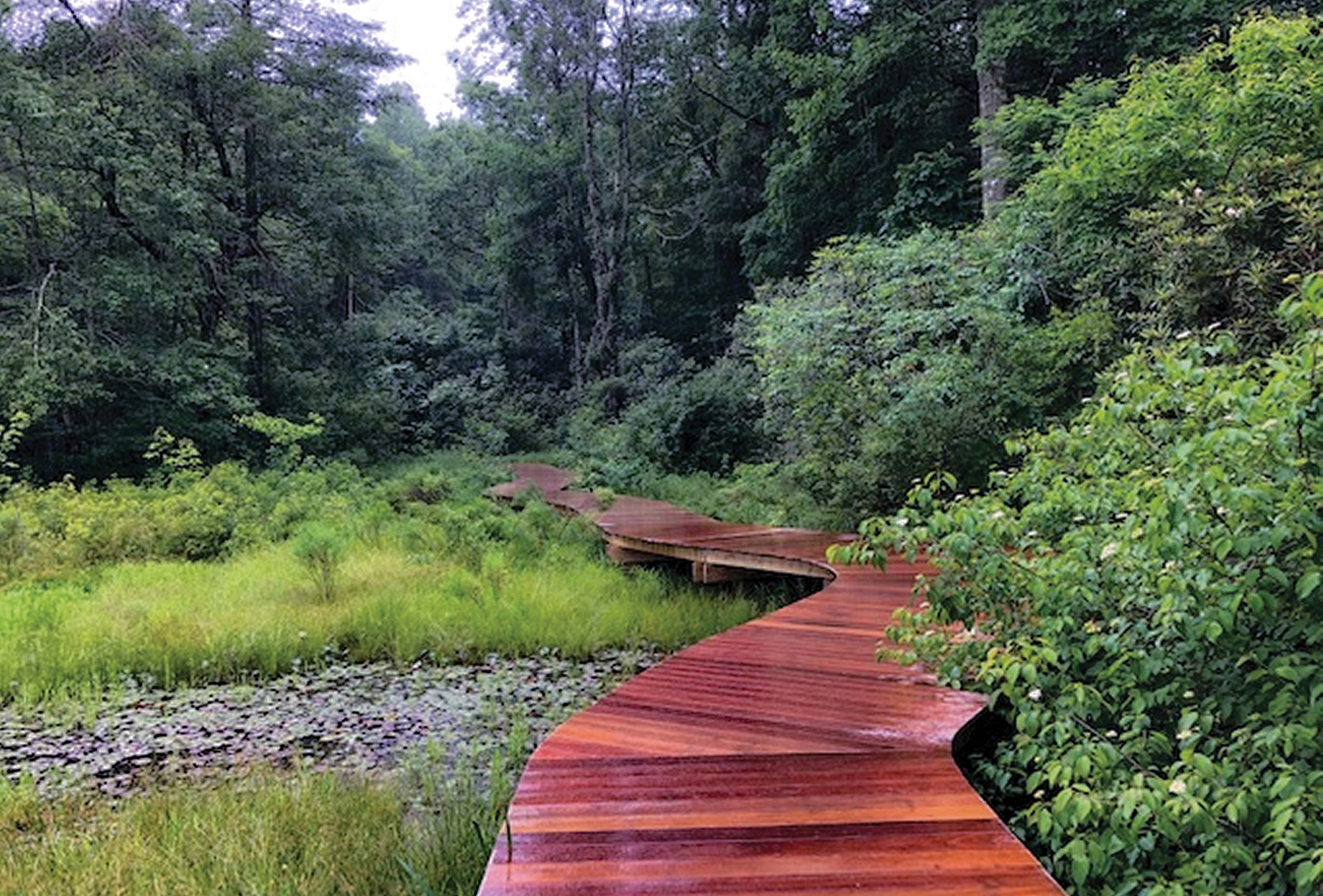 Written By: Charlotte Muir - Highlands Biological Station | Issue: 2019/09 - September
One of Highlands' best trail systems runs through the Highlands Botanical Garden, which was established in 1962 as a refuge and demonstration garden for the diverse flora of the Southern Appalachians and its unique communities.
Today, the garden is a popular destination for visitors of all ages, with blooming Water Lilies, purple Pitcher Plants, and rare Oconee Bells scattered throughout the 1.6 miles of trails.  The gardens have always been complimented on their natural state. Highlands Biological Station Horticulturist Chan Chandler, along with many volunteers, does not use any pesticides or fertilizer as this garden is a living laboratory of native flora and fauna.
In recent years, the trails became muddy and root filled, complicating strolls through the garden. To counteract this natural degradation, Highlands Biological Station and Foundation staff and volunteers have completed large trail improvements.  With the help from volunteers of the Highlands Plateau Greenway, significant trail improvements were made by covering nearly 50 percent of our trails in gravel and native stone to make exploring the garden much easier.  These measures keep the surface flat and walkable while allowing precipitation to drain.  Over 30 tons of gravel was used to smooth our most popular trails, with nearly 20 tons of native stone to ensure the gravel does not wash away. 
The Highlands Botanical Garden is a window into the heart of Southern Appalachia.  Keeping the gardens wild while walkable is a constant balance, but several steps towards a more stable solution have been taken.  The Biological Station strives to constantly improve its grounds.
Our mission is to foster education and research focused on the rich natural heritage of the Highlands Plateau, while preserving and celebrating the integrity of the "biological crown of the southern Appalachian Mountains."  We hope you can come walk these wonderful trails for yourself to see how special our place on the Plateau is for our community.
For more information about the Highlands Botanical Garden or other programming at the Highlands Biological Station, visit highlandsbiological.org or call us at (828) 526-2221.
---
---