A Landscape Mainstay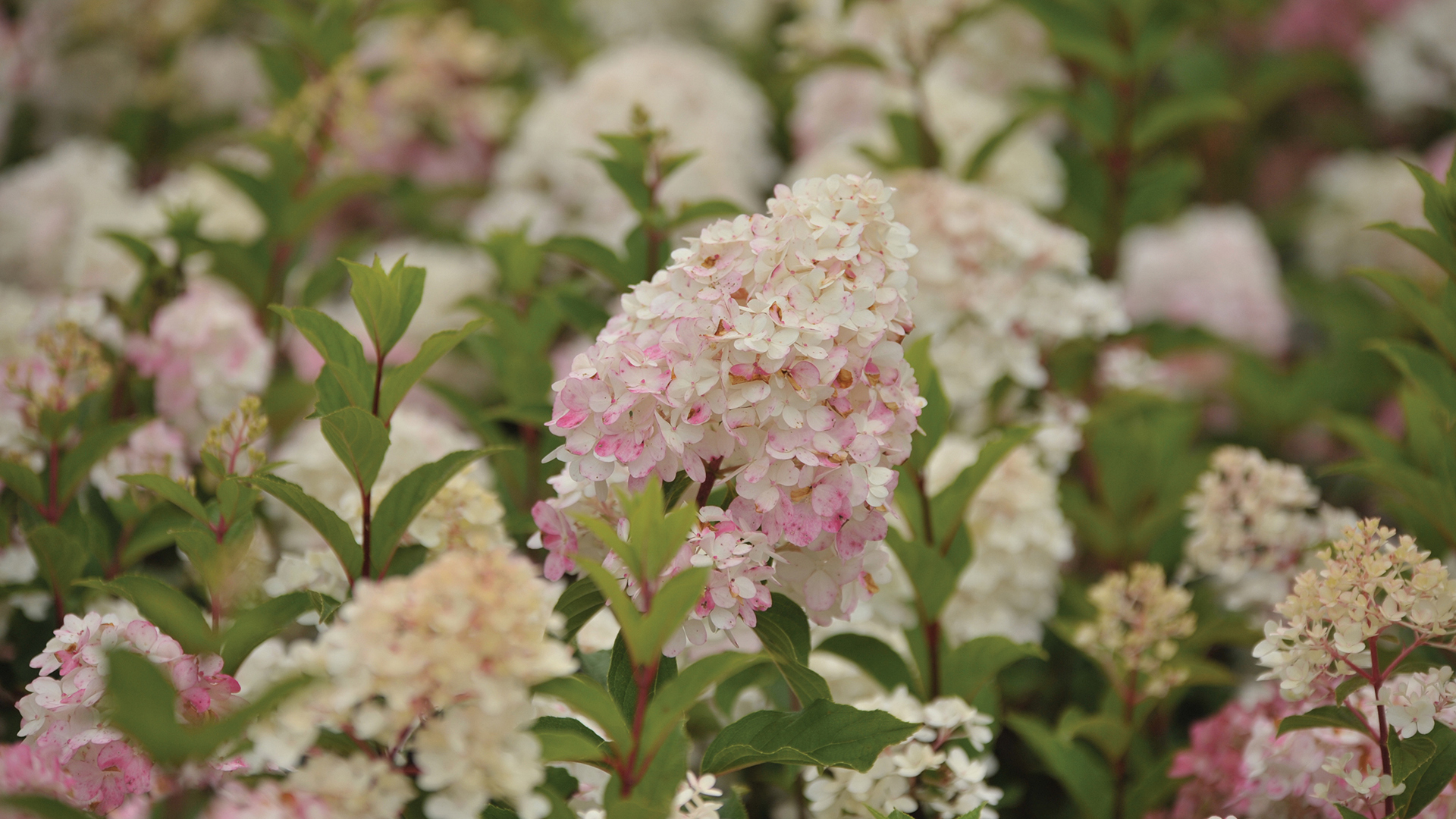 Written By: Jeannie Chambers - The Accidental Gardener | Issue: 2020/09 – September
The Hydrangea is a genus of over 75 species and native to Asia as well as the Americas, but  we are used to seeing only three-to-six species in this area. 
Its name comes from the Greek word, Hydor, meaning water and Angos, meaning vessel. Another name is Hortensia, deriving from Latin, meaning of the garden. 
Don't you wish every plant knew their place and needs like the beautiful Hydrangea? Some think the water vessel name may have been to describe the conical shape of its flowers, but not all hydrangeas share the same shape. The Oakleaf Hydrangea quercifolia and the Hydrangea paniculata are cone-shaped, but the Hydrangea macrophylla, also known as a mophead, boasts big round flower mounds, like pom-poms. Another shape common to this area is the lace-cap shaped flower. Whatever the shape, all hydrangeas like their water.
The colors range from a creamy white to shades of blush pink to a crimson, baby-blue to a deep sky-blue and lavender to a deep purple. The difference in the shades has to do with the cultivar and the acidity or alkalinity of the soil. The more acidic the soil, the bluer the flowers, the more alkaline in the soil produces more pinkish reds. 
Cut flowers are beautiful in arrangements, and if they start to wilt (I'm picturing a swooning southern belle, with a backhand to her forehead), you can dip the whole flower in water to refresh the petals (I'm trying not to picture that same southern belle if you tried that with her!). Another way to display hydrangeas is to let them dry naturally on the bush, and then cut the stems. 
You don't have to have a reason to have hydrangeas, but they've been known to demonstrate love and appreciation. Whether your love is for the plant itself, a remembrance of someone here or gone, or new beginnings, such as a child or wedding, hydrangeas should be considered a mainstay in your landscape. 
---
---