A Great Escape
Written By: Matt Canter | Issue: 2020/07 – July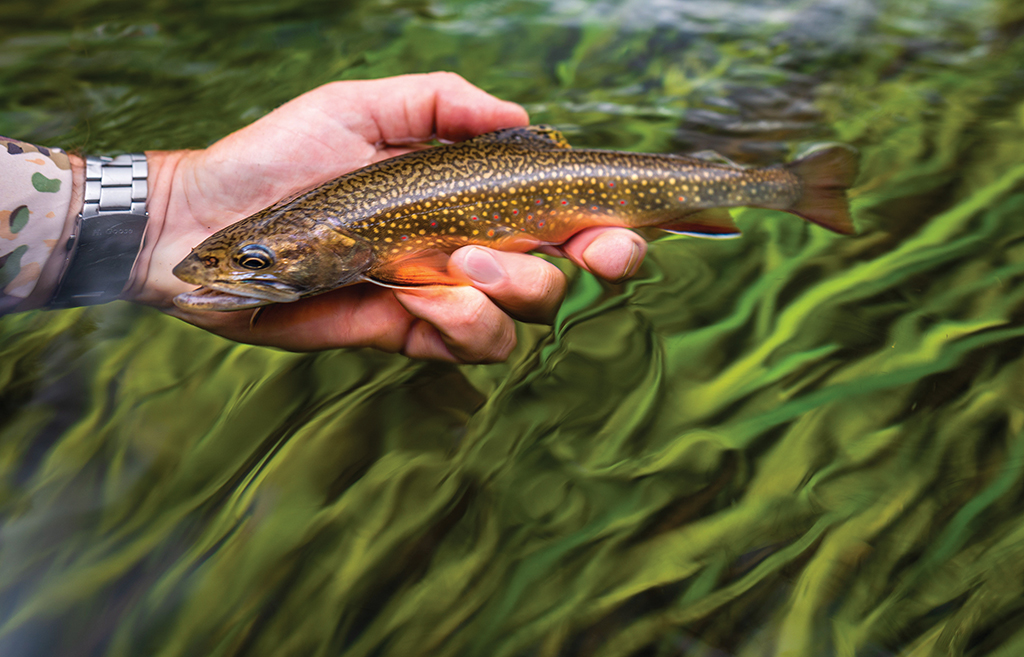 What a wild year 2020 has been so far!  
Most all of us were affected one way or the other this past spring by the effects of Covid–19.  Even if you weren't directly impacted by the virus, or even the quarantine, it's almost a given that your stress levels went up a bit.  Whether they have found a cure or vaccine for the virus by the time this article is published is still a mystery, but there is a cure for the stress!
If you are reading this article, it's very likely you are reading it close to the Highlands-Cashiers Plateau, which means it's also very likely you are reading this within just a few miles of a trout stream.  Trout streams here in Western North Carolina are a thing of beauty, and they are also a place of therapy for anyone that has ever stepped into one.  
Fly fishing is not all about catching fish…that's just the bonus.  The sport itself is all about connecting with Mother Nature, and interacting with Her.  When you step into that stream, fly rod in hand and all you can hear is the sound of water tumbling over rocks everything else sort of fades away.  
If you want to learn about the greatest sport on earth, go visit your local fly shop!
---
---