A Birdie Thanksgiving | Highlands Cashiers Plateau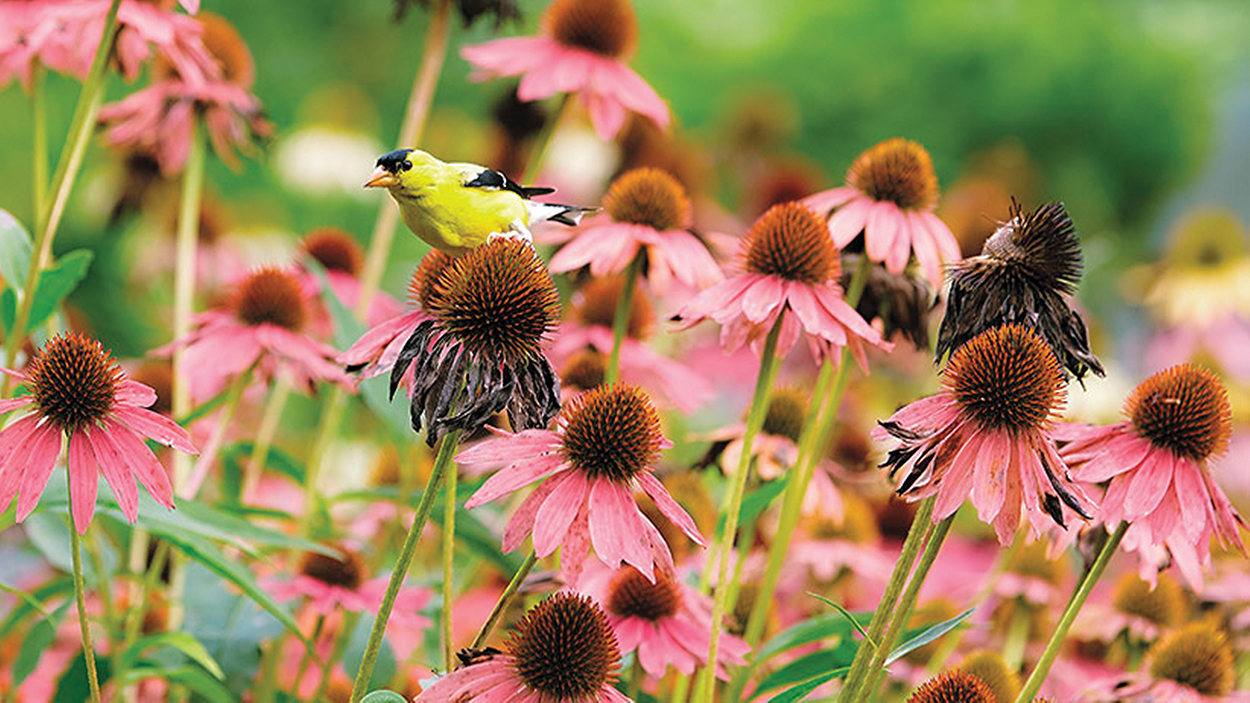 Written By: Jeannie Chambers - The Accidental Gardener | Issue: 2020/11 - November
Considering the well-being of our Plateau neighbors who're foraging for survival can enrich our lives in unexpected ways.
---
November is a time that reminds us all to gather with friends and family and give thanks for all we have. 
Another act the holidays bring to mind is sharing with those less fortunate than ourselves. As we start spending more time inside, our outdoor plants and landscapes play second fiddle to indoor plants, pumpkin and cornucopia displays and dreams of Christmas trees, but just because the outdoors isn't first on our minds, it's still very important to some. 
Who? 
The birds and other species important to our ecosystem.  You may even go as far to put birds in the category of being less fortunate, since their food supply isn't as readily available as in the spring and summer season. What we experienced in 2020 – finding food and supplies during a pandemic – is what birds do every year. They forage.
Consider this your ticket to having a little more time for you and your family. A twofer. You can cut most of your leaf raking/blowing to a minimum. Of course, you still need to make sure leaves don't pile up around your home's foundation, roofs and gutters or on decks and porches, but in your yard, leave them be. (Maybe that's why they're called leaves, so we will leave them).
You probably already have some plants in your garden area that make for wonderful bird smorgasbords. There's a pretty large list, but at the top are Coneflower, Black-eyed Susan, Astilbe, Sedum, Bee Balm, Joe Pye Weed, Liatris, Goldenrod, Shasta Daisy, Milkweed to name a few.  
There are also trees and shrubs like the Dogwood, Holly and Barberry. Leave them be as well. You may find you like the winter interest provided by leaving your plants untouched. 
Save all that cleanup for the spring when new life begins to appear, and your mantra tells you to spring clean. It's not just the clocks that need to remind us to "fall back and spring forward."   
And remember the birds have families too, and you know what they say, "birds of a feather flock together," so let's let them have a season of Thanksgiving, too.
---
---