10-year Rescue Mission | Southern Highlands Reserve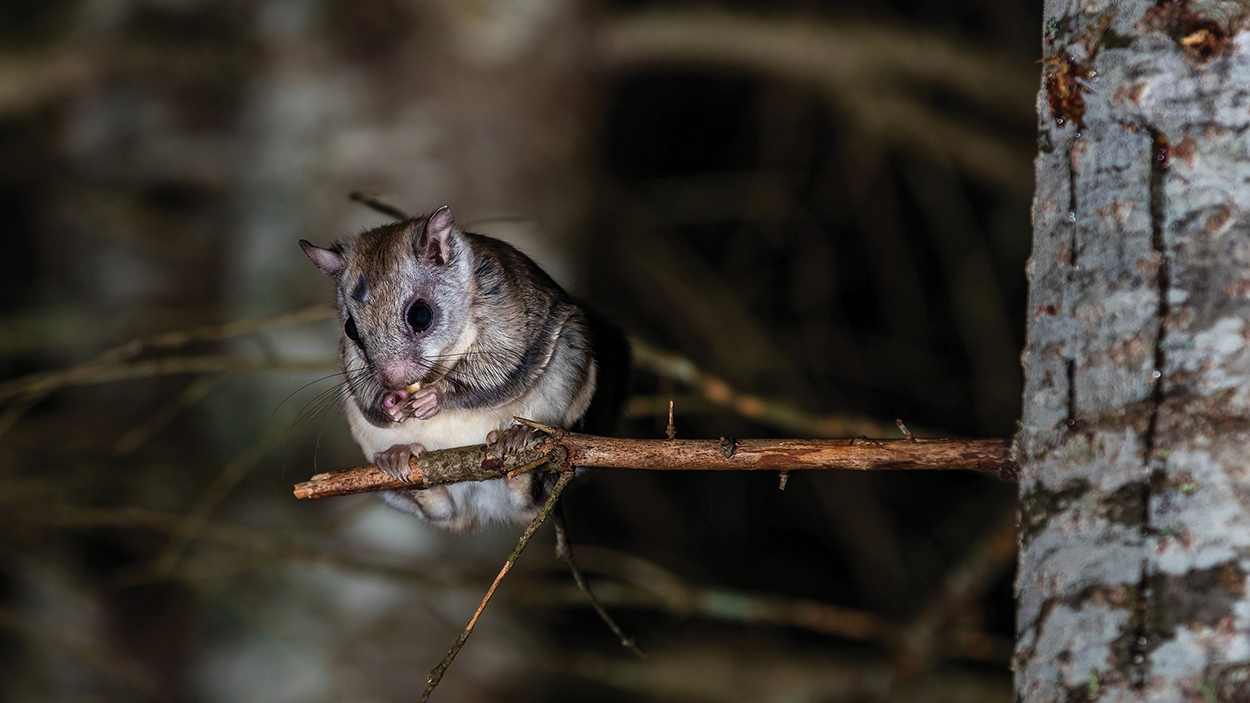 Written By: Marlene Osteen | Issue: 2021/10 – October
The endangered Carolina Northern Squirrel is hanging on to a perilous existence. They're getting by with a little help from their friends.
---
Kelly Holdbrooks, Executive Director of the Southern Highlands Reserve, is on a mission – a journey that she began nearly 10 years ago to save an endangered species, the Carolina Northern Flying Squirrel.  
As a landscape designer, Holdbrooks understood that saving the squirrel could only be accomplished by restoring their habitat, the Red Cedar Forest. The squirrel feeds on a fungus or truffle that grows among the roots of the red spruce tree, and its branches provide nesting sites.
In the first two decades of the 20th century the spruce forest was decimated by clear cutting and fires, and further impacted by acid rain followed by climate change.  After the Everglades, Spruce Fir Forests are the second most endangered ecosystem in the United States. Today there are only nine known populations of the Carolina Northern Flying Squirrel in existence in 13 ridges of the Southern Appalachian Mountains.  
"This hits me on a deep, deep level," said Holdbrooks. "I moved here 18 years ago on a whim, turning down a job at Princeton University, taking a job at Max and Rosie's Café in Asheville. I was their juice girl. That's how important this area is to me. There's something about this area that speaks to me."
Holdbrooks decided to get involved.  She had learned that restoring the forests had been talked about for decades, and no one had acted on it, and thought that, "With my job, I'm in a good place to foster such an effort." 
In 2013, Holdbrooks connected at an Asheville meeting with three other women who shared a similar interest. They formed an umbrella partnership, the Southern Appalachian Spruce Restoration Initiative or SASRI that brings together those interested in Red Spruce restoration and moves the effort forward.
"The decimation of the spruce forest by unsustainable practices in the early 1900s still needs to be rectified," said Kelly. "My hope is that this work can fix some of that, that we can shore up this unique ecosystem, even a century after the fact. 
The Flying Squirrels have hung on but face new challenges. It's important that we provide the best possible habitat for them. Today we have over 5,00 trees planted and have a 90-percent success as to the tree's mortality.  This is the only hope for the squirrel.  If we don't restore the Spruce Fir Forest, we risk losing the species."
If you're interested in spruce restoration, contact Southern Highlands Reserve at [email protected].
---
---