True Grits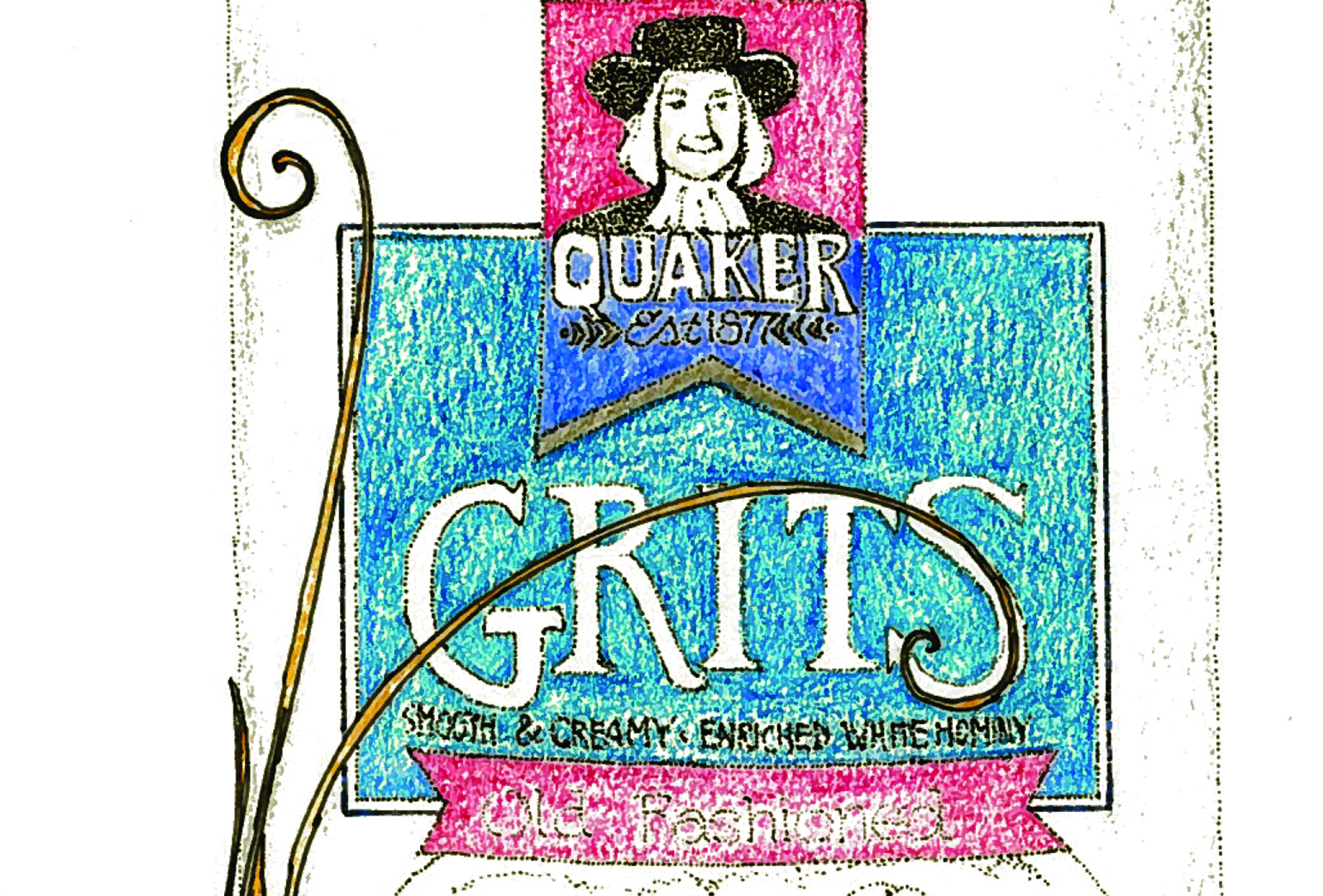 Written By: Donna Rhodes | Issue: 2019/04 - April
While on my annual winter sojourn to Edisto Island, off the coast of Charleston, South Carolina, I bought a fancy cloth bag of Charleston's Own Stone Ground Whole Grain White Grits, prepared on granite millstones in its namesake's city. Its logo: Experience a history you can taste. Grits have been a Charleston staple since the town was settled in 1670. Many a belly lops over its belt from one too many servings of this essential Southern soul food.
While I am not a drinking person, I admire those who can retronasal a wine's bouquet and describe its nutty, crisp, dry, fruity, oaky qualities without even tasting it. I, on the redneck end of that tasting spectrum, can tell you any aspect of a superb grit, just as the finest sommelier would characterize his wine.
Thus, I verify the miller's claim that the consumption of his product is truly an historical experience, for I detected a tinge of Ft. Sumter, a whiff of a musket barrel, the zest of a well-seasoned iron pot, a hint of Granny's smokehouse pig fat (possibly a razor-back) . . . and all of it swirled in a creamy, full-bodied boil, with not a hint of cotton ball mouth-feel. Bottom line, my bag o' grits was 794 grams of Low Country yum.
As a testimonial to its flavor, my pals and I cheffed-up Shrimp and Grits, Cheese Grits, leftover grits sliced and fried, grits omelets. faux-grits-polenta with marinara, crockpot grits, grits fritters, and warm, sweet grits with a strawberry compote. That last one does involve sugar, thus breaking a Southern code and putting one's life at risk for whippin' it up. So consider yourself warned. Jefferson Davis's ghost stands watch for grit felons.
Next time you find yourself wanting something that truly sticks to your ribs, and possibly your pots, utensils, and countertops, cook up a crock o' grits. Avoid the pre-bagged instant brand or Jefferson D. and his musket just might kiss your grits good-bye.
---
---