Top Five Leafy Greens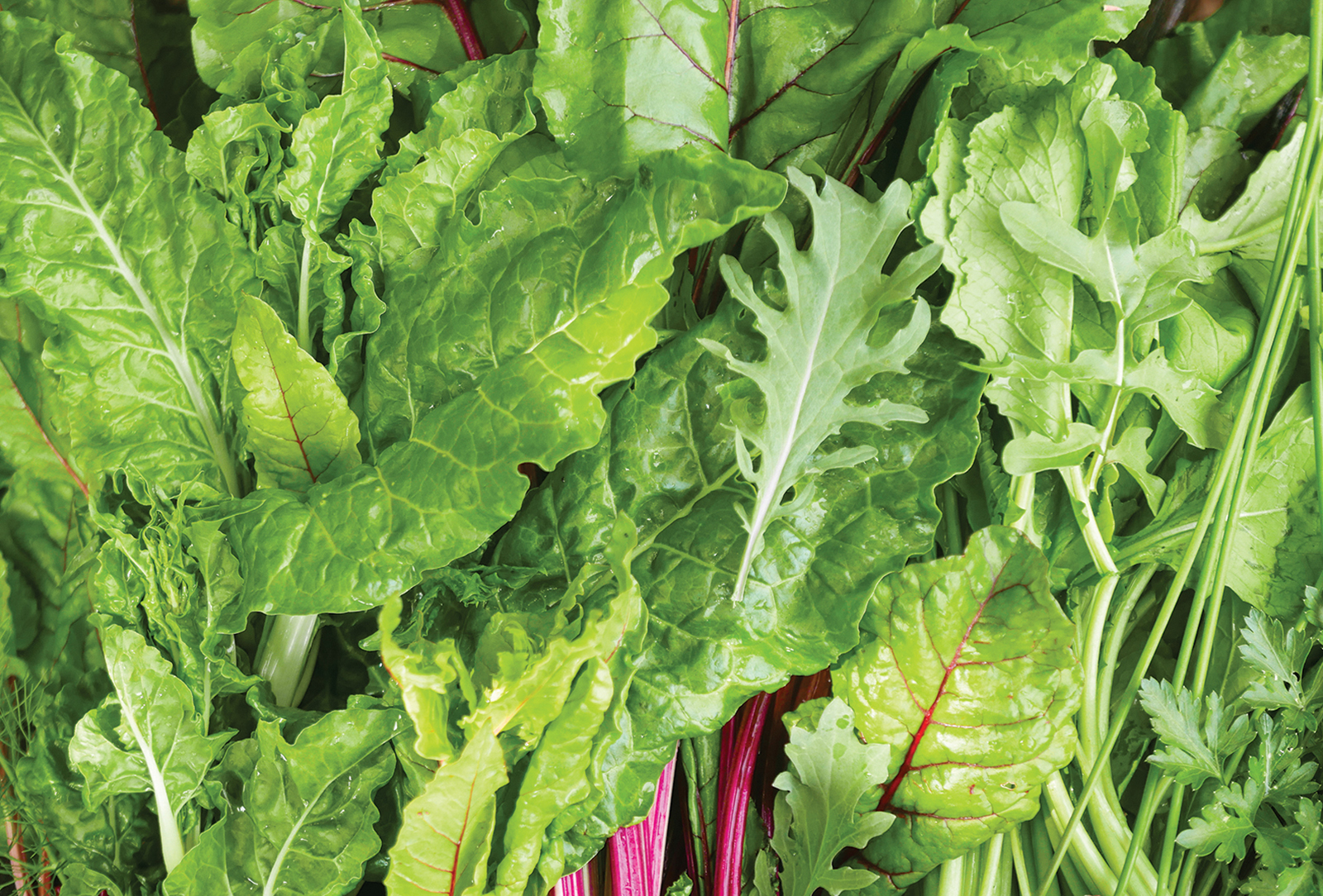 Written By: Dr. Anastasia Halldin - healthymamainfo.com | Issue: 2018/07 - July
Leafy green vegetables are the among the healthiest foods you can eat. Plentiful in the summer, they enhance a large variety of dishes. Rich in fiber, vitamins, minerals, and plant-based substances that may help protect you from diabetes, cancer and heart disease, green leafy vegetables are good in smoothies, soups, salads and casseroles.
So, which leafy green vegetables are the healthiest?
1. Kale. You might have heard this, but this humble green is full of vitamins A, C, and K, has a good amount of calcium and also supplies folate and potassium. Kale's leaves may range in color from cream to purple to black depending on the variety. Try using kale in a healthy green smoothie, a nourishing soup or a quick stir-fry. If using kale in a salad, massage the leaves with the dressing in order to soften them.
2. Beet Greens. Don't toss your beet greens when you bring your beet root home. Beet greens contain protein, phosphorus, zinc, fiber, vitamin B6, magnesium, potassium, copper, and manganese as well as vitamin A, vitamin C, calcium, and more iron than spinach. Blend your beet greens in a smoothie or try a borscht soup. Sauteed beet greens with olive oil, sea salt and garlic taste quite sublime, as well.
3. Collard Greens. Nutritionally, collard greens are very close to kale, yet their taste is more cabbage-like and chewier. Try a collard green wrap and you may like it even more than the traditional tortilla.
4. Dandelion Greens. Extremely detoxifying for the liver, this green vegetable is rich in potassium, iron, calcium, copper, manganese, vitamins A, C, B-vitamins and vitamin K. Try it in a salad or in a smoothie.
5. Swiss Chard. Rich in vitamins A and C, Swiss chard contains oxalates, which are slightly reduced by cooking and can bind to calcium, reducing iron absorption. Since heat reduces the oxalate content, try to eat Swiss Chard cooked, rather than raw. Swiss chard is great in soups and stir fries.
---
---