Tireless Wireless at Albert Carlton Community Library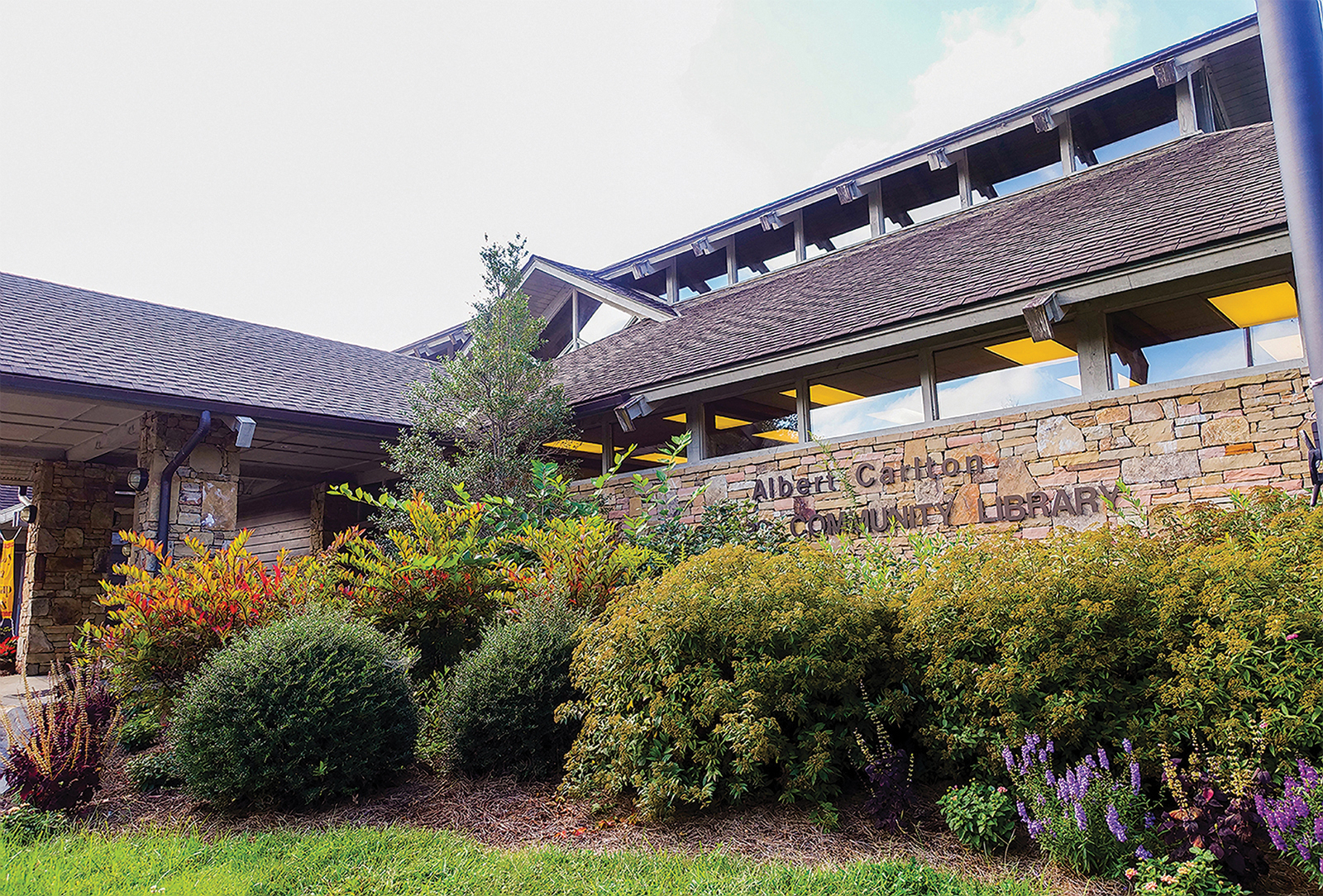 Written By: Luke Osteen | Issue: 2017/12 - December
Albert Carlton-Cashiers Community Library will be closed for the Christmas holiday, December 23-26. That gives the staff a little time to be with their families, but they'll be back and ready to serve the public on Wednesday, December 27.
But, if you're a local resident or someone who spends a good deal of time in the neighborhood, here's the thing to keep in mind – the library always maintains a strong, reliable wireless signal. That means that if you're at home and you don't have access to the internet (because that's just what happens around here), you can come to the ACCCL and get online, even when it's closed. You can sit in your car in the parking lot or (if the weather isn't too cold for you) in the library's covered garden, and do your internet thing. It's easy, free, and there's never a password needed. That last bit of information means that even if you're not a library patron or local resident, even if you're just a Laurel reader who's passing through, this service is open for you, around the clock.
Of course, when the library is open, you can come in and use its desktop computers or laptops. The library can help you with your printing and copying needs, and there's a free notary public on hand for legal issues you may have.
The Friends of the Library maintain a remarkably complete used Book Store (within the library) loaded with fiction and nonfiction hardbacks and paperbacks, CD books, DVDs, music CDs and, always, unexpected odds and ends. It makes for a fun and easy browse. It's a perfect stop for your holiday gift-giving plans. Just don't come when the library is closed. Or December 23-26.
---
---