The Vaccine and the Plateau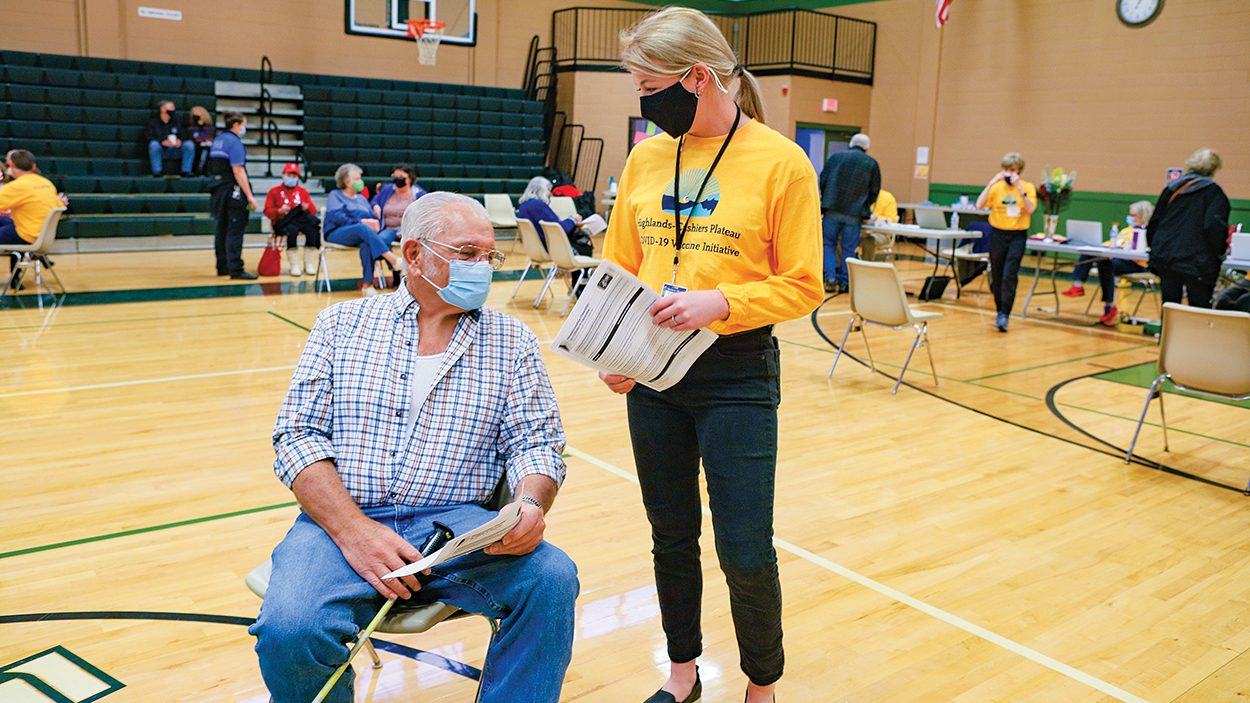 Written By: Robin King Austin - Mountaintop Rotary | Issue: 2021/03 – March
Getting back to a Plateau life that's not shadowed by Covid fear will require courage, imagination and a concern for the lives of our neighbors. That's what the Highlands- Cashiers Plateau Vaccine Initiative is all about. For information, call (828) 526-1310.
---
The Covid-19 virus has effectively shut down America. Now there's hope because the vaccine is slowly going in arms. 
But 37 percent of Americans say they don't want to take the vaccine. 
The effects of the vaccine are clear. First, of course, is personal safety from the virus, and the chance of spreading to someone you love. The vaccine in arms means a reduction in deaths and fewer people with the horrific after-effects of this wretched disease. There will be a reduction in health care costs, and families who are forever financially scarred by a prolonged hospitalization from the virus. 
The bigger picture also includes an improved economy, and an increase in the tax base for our towns. Lost jobs come back, productivity increases, restaurants can operate at full capacity and make money again, stores have more customers, hotels are full, our towns are alive again. 
For me, the most important effect of vaccines in arms is the ability to gather with friends, to hug someone I haven't seen in a while, to be able to visit my mom in Assisted Living without fear. 
Many of us on the Plateau are at a time in our lives when travel is our plan, some of us still travel for business, or to see family.  
Can you imagine a time when we can do that without fear, without restrictions, quarantine, documentation? 
I dream of a time when cruises are again happy respites, Italy is not ravaged, and especially, when Australia will let me go to hold my grandbaby for the first time. 
So now is our time to work hard to get as many people vaccinated as possible as quickly as possible, so life can return to a new normal. Everyone must do their part to encourage friends and family to get vaccinated to help our country and people thrive again. 
This is what the Highlands- Cashiers Plateau Vaccine Initiative is about…helping our magical plateau get back to a full life, bustling with fun, energy and activity. Call (828) 526-1310 to get your family, your neighbors registered for a vaccine appointment.  
Do your part in this challenge. Help us to achieve a big percentage of immunization on the plateau so this is a safe haven for us again. 
---
---