The Blueberry Wars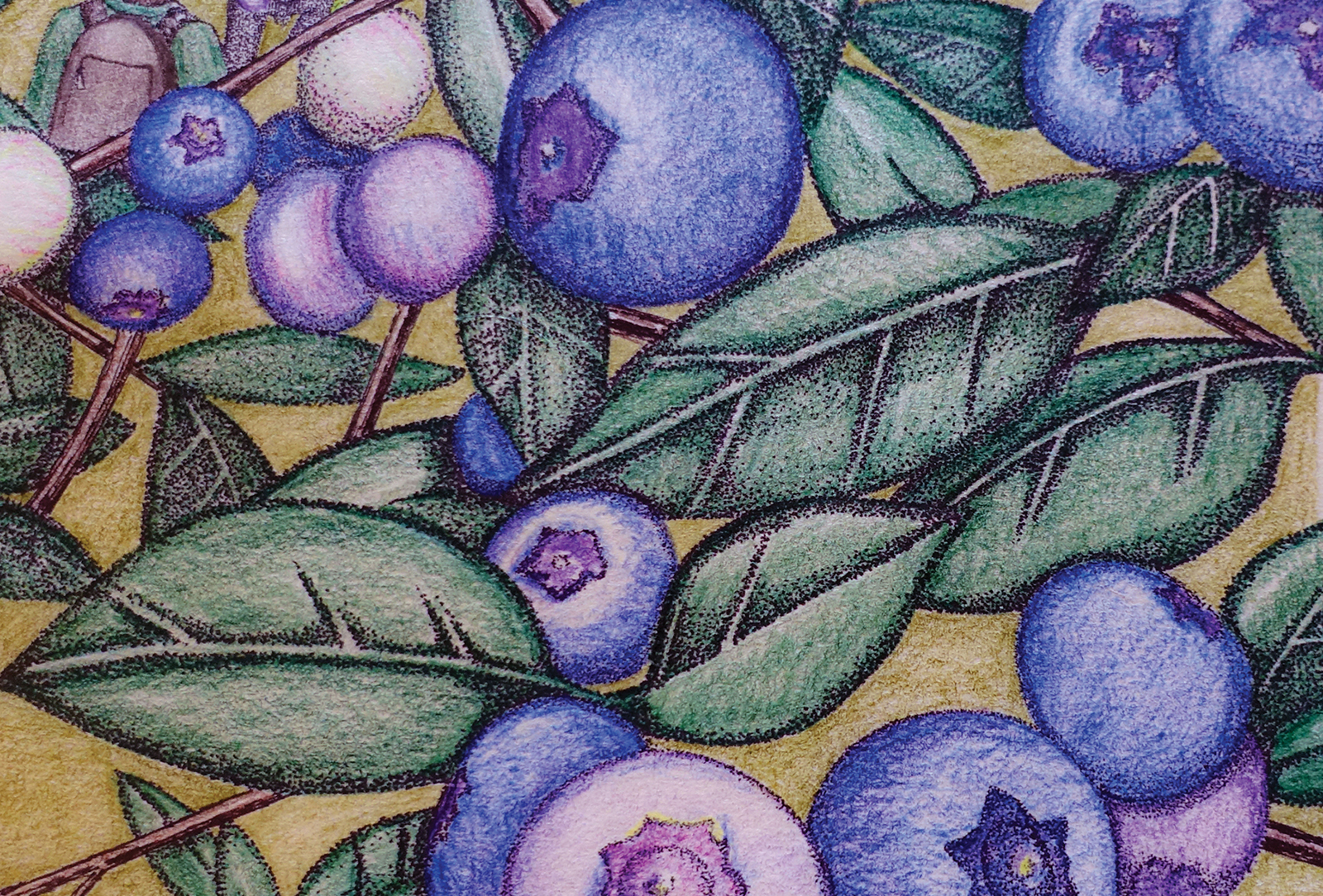 Written By: Donna Rhodes | Issue: 2016/08 - August
Lost? Me? Never!
Granted, I am the queen of U-ies. I have arrived at twice as many places I am not going as intended destinations.
Lost is supposed to be a gender thing. Women ask directions. Men launch and never admit failure. I don't know where I fall on the gender/directions scale. Admission of lostness is directly proportionate to my degree of humiliation. If I am dealing with a smarty pants who would never let me live it down, I'll go to Guatemala and back before I'll admit I'm adrift.
And so it was with my first husband. I was six months pregnant and determined to take my wise-guy, city-boy spouse hiking on my family's mountain acreage. It'd been years since I'd walked it. Trees and brush swallowed up the old logging trails, all my landmarks consumed.
I could have admitted my bewilderment …blamed it on pregnancy brain lock. But nooooooo. I embarked, making one wrong turn after another until exhaustion and desperation forced me to stop and rest.
Luckily, that was in the middle of a blueberry patch. I said, "Look, honey! It's the old blueberry patch I loved so much as a kid."
"Wow! You really know your way around these woods," he said.
"Yea-ah," I said, eyes wide, grin phony. I had no recollection whatsoever of blueberries on our property.
After shoveling a few handfuls of berries down our gullets and into our pockets, we eventually dragged back to familiar land just before sunset.
Hubby said, "Pshew, that was a long hike. Only one thing bothers me."
"What's that?" I asked, feeling a knife about to rip through my veil of deceit.
"I could have sworn I saw Moses in the distance wandering around with a bunch of Israelites."
"You knew I was lost …" I said, blushing.
"Well it was when we passed the same granite outcropping four times, I kinda figured."
I looked at his smirky grin, then smashed a handful of blueberries down his pants. He returned the favor. Thus began the epic Blueberry Wars.
---
---