The Birthday Brigade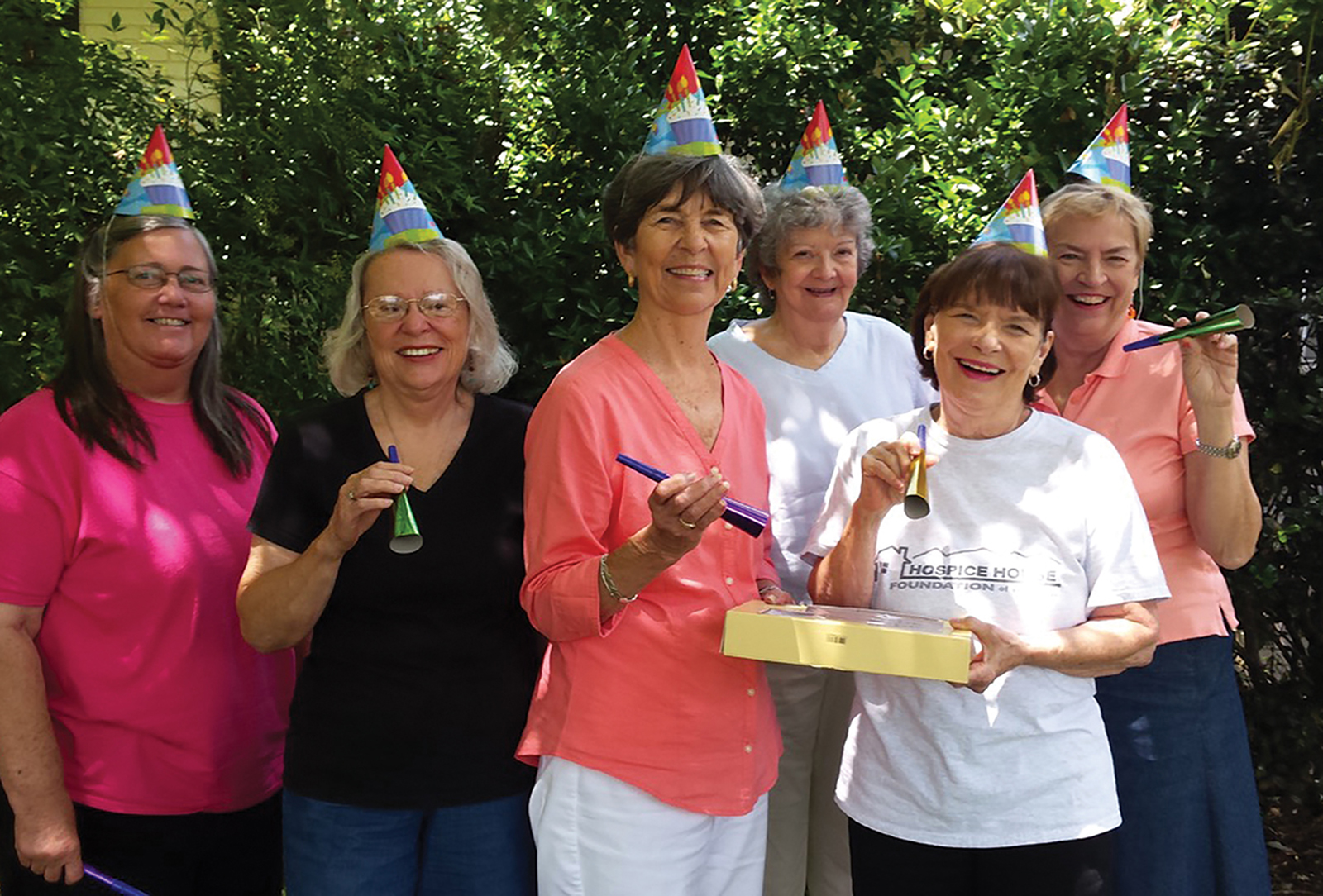 Written By: Jenny King | Issue: 2016/10 - October
When you think of hospice, birthday parties probably aren't the first thing that come to mind.
After all, hospice is the business of dying…or is it?
There is a group of volunteers with Four Seasons Compassion for Life called the Birthday Brigade. When a hospice patient has a birthday and they and their family wish to mark the occasion, this group of volunteers goes to where the patient lives, at home or in a facility, to celebrate the life of that person. They come bearing birthday tiaras, leis, streamers, room decorations, bubbles, party blowers, sometimes a cake (or other favorite tasty treat) and always a smile. As they sing "Happy Birthday," those smiles become contagious; eyes sparkle and hugs are shared all around.
The Birthday Brigade began as an idea from a volunteer who had been involved with a similar group at a hospice in Florida. She brought the concept up at a meeting. Other volunteers and Four Seasons staff loved the idea, agreeing that it would add to the care experience of patients and bring some added joy.
Soon after, the first celebration was taking place at Eckerd Living Center in Highlands. The tradition has continued for several years and is a patient-volunteer program that continues to grow in popularity and success.
"It's about the life you live until you die," says a Four Seasons team member.
In keeping with Four Seasons' mission of co-creating the care experience, the Birthday Brigade seeks to honor terminally ill patients on what could be their last birthday. For some patients, it may be the only party they've ever had.
A volunteer observed, "Everyone deserves to be celebrated on their special day. I enjoy visiting with the patients and their families during a happy time and birthdays are always a joyous occasion. Who doesn't love a party?"
Who indeed?
---
---