The Apex of Summer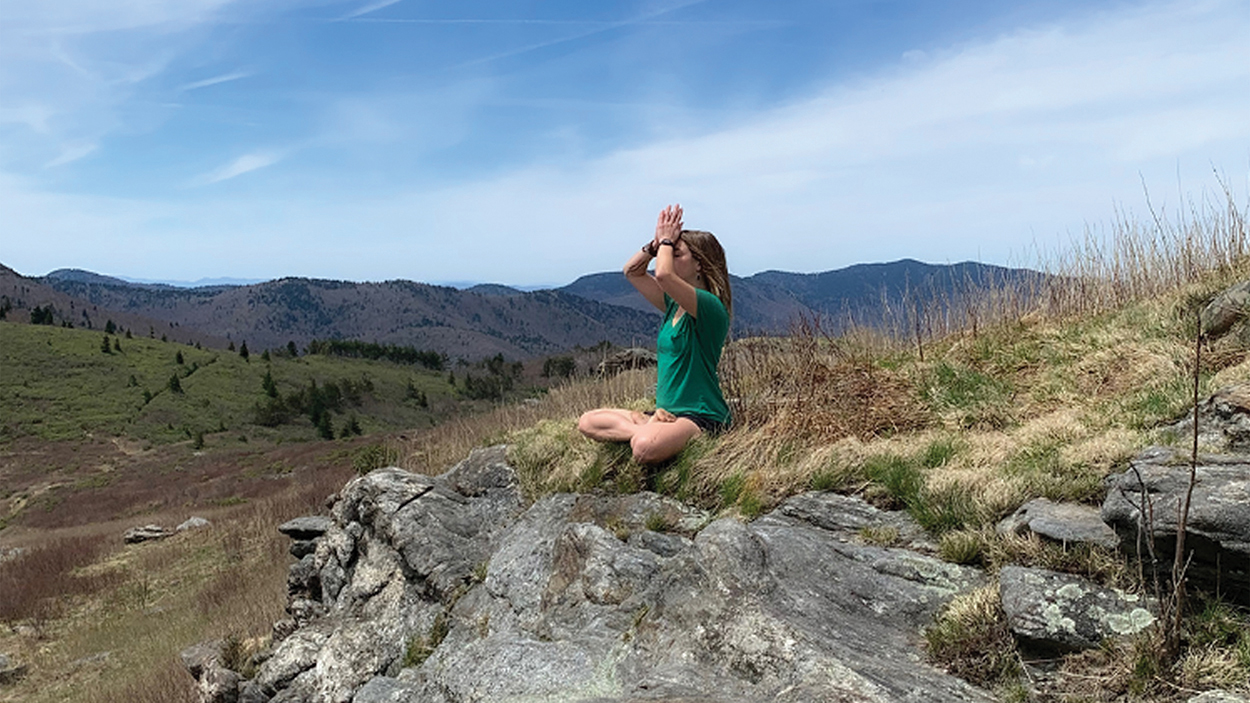 Written By: Ashby Underwood - Yoga Highlands | Issue: 2021/06 – June
How to observe and nourish your arc of physical health.
---
Summer is a sensory delight. 
I'm looking forward to this summer like no other and our lifestyle here on the mountain is sweet.  The farmers' markets are in full swing and we can be easily nourished by being in the sun, moving on the trails, swimming in the rivers, and preparing vibrant meals. 
In simple pleasures we find fulfillment in being productive and taking rest – a more natural pulse.  While winter is a more solitary season, summer is hallmarked in gathering with others in community.  
At the studio, we welcome our friends and clients who return year after year. Like minds seek like minds, and our minds are restoring after a year of contradicting information, public health polices, and fear.
Go jump in the lake – and the rivers and waterfalls!  A cold dip is a traditional remedy to open the capillaries all over the body and improve sluggish lymphatics.  We love getting elemental in our immune boosting practices that are safe and effective.
When the sun is high and days long, our metabolism mimics nature.  Heat in the atmosphere naturally relaxes the soft animal of our body.  Who doesn't love a nap in filtered sunlight with a gentle breeze? 
For our movers, athletes of all abilities take heart on the abundance of trails. From day hiking to trail running, our blood gets pumping and oxygen is flowing. If inflammation surfaces in the joints, we can restore mobility through yoga and bodywork care so that pain resolves easily.
Our relationships with farmers is one of our family's favorite aspects of summer.  Good vibes can be felt at the farmer's market when the community steps out to connect. 
Everything purchased "hand to hand" has a different quality to it, a more life-giving experience.  When the dirt from the farm reaches our guts, health improves from the inside out.
Sustenance is all around us in the summer, but is it within us?  How do we claim bright eyes and a relaxed smile – A body that is agile and feels good in clothes and without – A curious mind without cynicism – Wisdom gained from direct experience – A positive law of attraction – A robust immune system?
---
---