Sweet Pea's Jelly Hoof: Carpe Diem Farms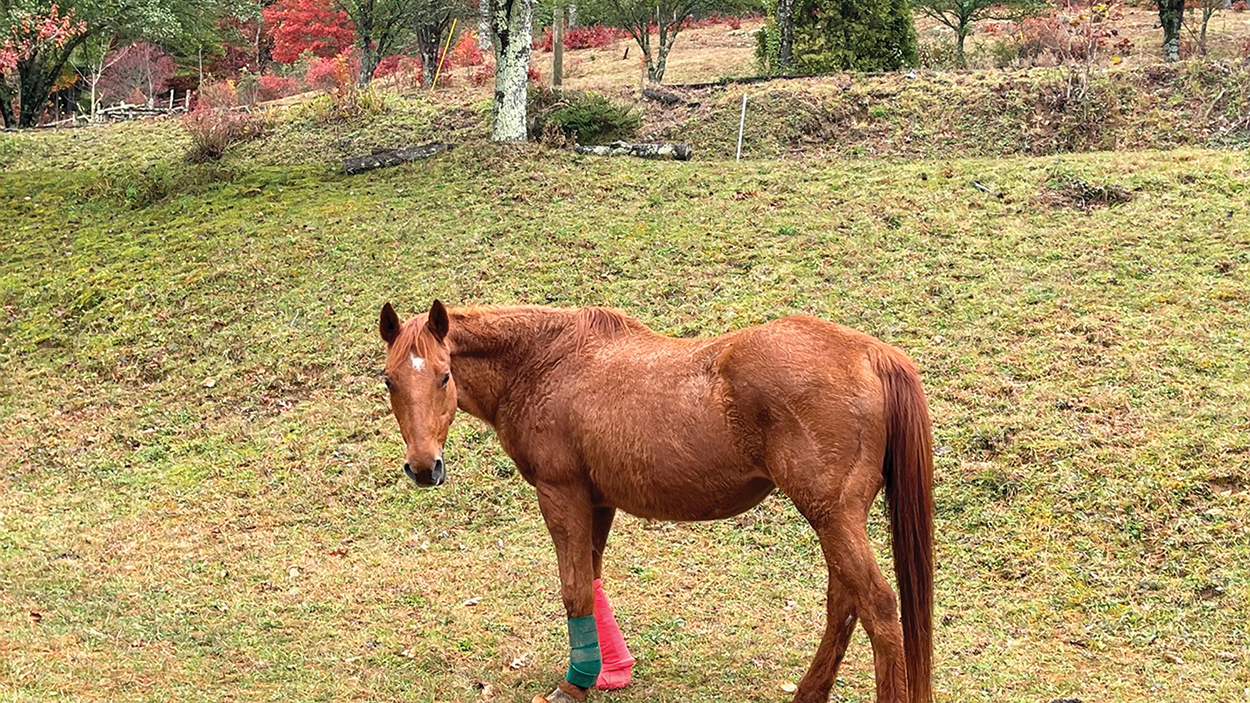 Written By: Sue Blair - Carpe Diem Farms | Issue: March-2022
The gentle lessons that sweet Sweet Pea imparted to everyone she encountered will enrich lives for years to come, both on the Plateau and far beyond.
---
She arrived with her mother, Fast 'n Easy, at Carpe Diem Farms, a two-year-old filly. An American Quarter Horse bred to be a racehorse. 
She didn't get the memo and instead was a short, stocky little mare. She and her mother joined our two horses, Delta and Gracie, to become our herd of four in the spring of 1997. Together they became the teachers for all who attended programs, camps, workshops, and conferences. 
Because she was only two when she arrived, she gave me the opportunity to learn the skills necessary to develop my abilities in working with young and older untrained horses.
Sweet Pea was every little girl's delight! Calm and steady. I used her to teach beginning students, children, and adults alike.   
She had some of the worst feet of any horse I have had, which gave her the opportunity to teach me a lot. 
She's been the model for three different types of Easy's Slipper. Now other horses around the planet are being helped by her!
In the few months prior to her death, she added to the knowledge I was gaining from Tracy: what to do to support a horse with a subluxation of the fetlock joint. In her case, like Tracy, the interior of the hoof had deteriorated so much that it can't support the leg. The horse begins to roll the fetlock over, osteoarthritis begins to form around the joint. So, like Tracy, I made her a brace, and she could continue to graze with the herd and walk normally. Because her coffin bone was breaking off in tiny pieces and causing abscesses, I invented a "jelly hoof pad" which I taped on the foot over her Easy's Slipper and the breakage stopped, all infection ceased and soon owners with horses having the same issues will have options! 
She will always be remembered in her finest hours. We had twenty-four-and-a-half years together and she will be missed every day. She loved her family of horses and the people who loved her back. 
Carpe Diem Farms, Exploring the Human Potential Through Equines.
---
---