Spicy Immunity Slaw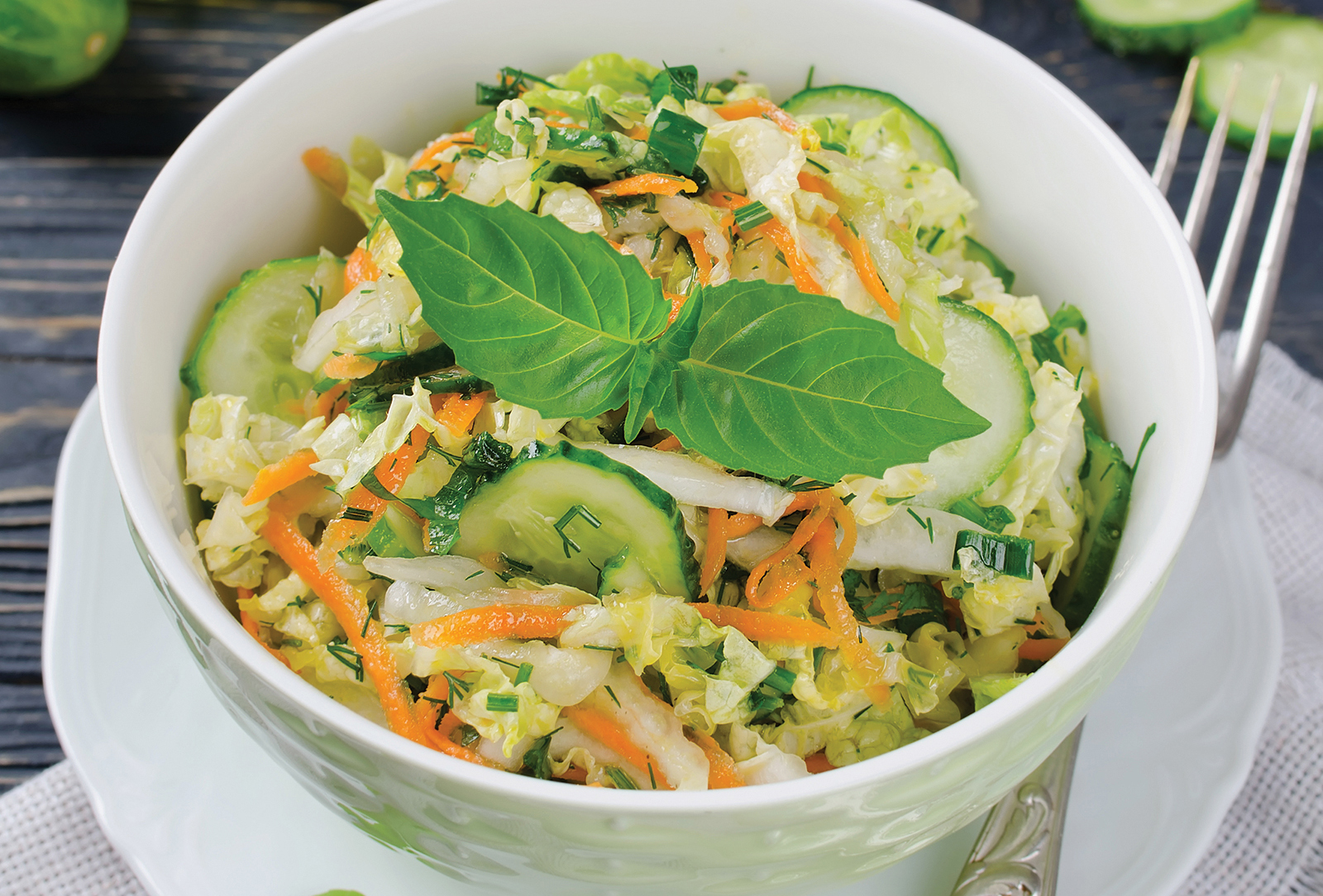 Written By: Dr. Anastasia Halldin - healthymamainfo.com | Issue: 2018/09 - September
When the first chilly winds begin to hit, the colds and the runny noses begin to happen.
There is no better way to enhance your immunity that through eating delicious immunity-enhancing foods. A lot of these foods are combined in this easy slaw. The flavor is absolutely addicting and those that like spicy foods, like garlic and kimchi, will surely appreciate the Spicy Immunity Slaw. The slaw is better made in large amounts and left in the refrigerator, to be eaten over the course of five days. This way it has a chance to ferment and further develop favor.
Recipe amounts are not set in stone. Putting in more radishes and less cabbage, or more leeks and less cucumbers results in a fine slaw, as well. The key is the right balance between the spicy, the sweet and the sour flavors in the slaw. Always taste your Spicy Immunity Slaw to make sure the balance is perfect to your taste.
Ingredients:
3 cups Shredded carrots
3 cups Shredded cabbage
3 medium Cucumbers sliced
1 medium Leek sliced
5 medium Radishes sliced
1/4 medium Onion diced
8 tablespoons Raw apple cider vinegar
2 teaspoons Sea salt
1 teaspoon Red pepper
1 teaspoon Paprika
1/8 teaspoon Cayenne pepper
2 tabespoons Grated fresh ginger
1/4 cup Diced dill
2 teaspoons Coriander seed powder
8 tablespoons Extra virgin olive oil
8 cloves Garlic diced
Preparation:
Combine all ingredients together in a large bowl. Leave in the refrigerator, covered, for four to eight hours to develop flavor.
---
---