Spicy Carrot Smoothie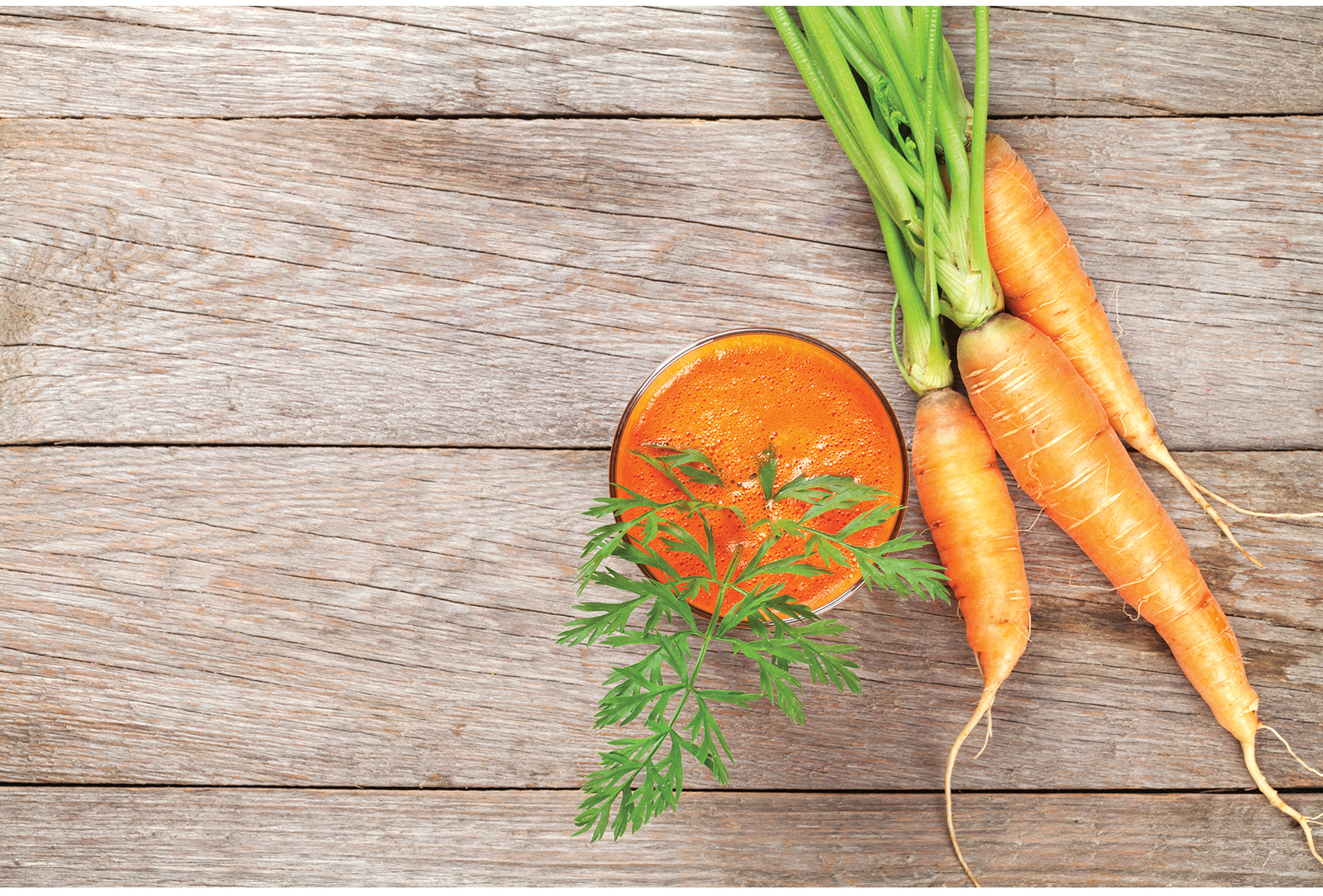 Written By: Dr. Anastasia Halldin - healthymamainfo.com | Issue: 2019/03 - March
The bright carrots remind us of bunnies and Spring. And when the carrots are paired with some warming spices, the resulting drink is not only super-tasty, it also becomes anti-inflammatory. All the ingredients in the spicy carrot smoothie are healing and helpful.
Carrot is full of Vitamin A, and A is a proven vision booster.
Banana is packed in potassium, and can lower blood pressure.
Ginger is a stomach soother, an immune booster, and it also aids digestion.
Pineapple is full of Vitamin C, anti-inflammatory, aids digestion.
Turmeric is an anti-inflammatory, is antioxidant-rich, and can lower cholesterol.
Lemon is full of is full of Vitamin C and antioxidants.
Spicy Carrot Smoothie
Ingredients:
3/4 cup Carrot Juice
1 Tbsp Lemon Juice
1 cup Unsweetened Almond Milk
1 large Ripe Banana, frozen
1 cup Pineapple, frozen
1/2 Tbsp Fresh Ginger, grated
1/2 tsp Ground Turmeric
Directions:
Blend all ingredients until smooth. Add more Carrot Juice or Almond Milk if the mixture is too thick.
---
---