PCC is Becoming BEE-utiful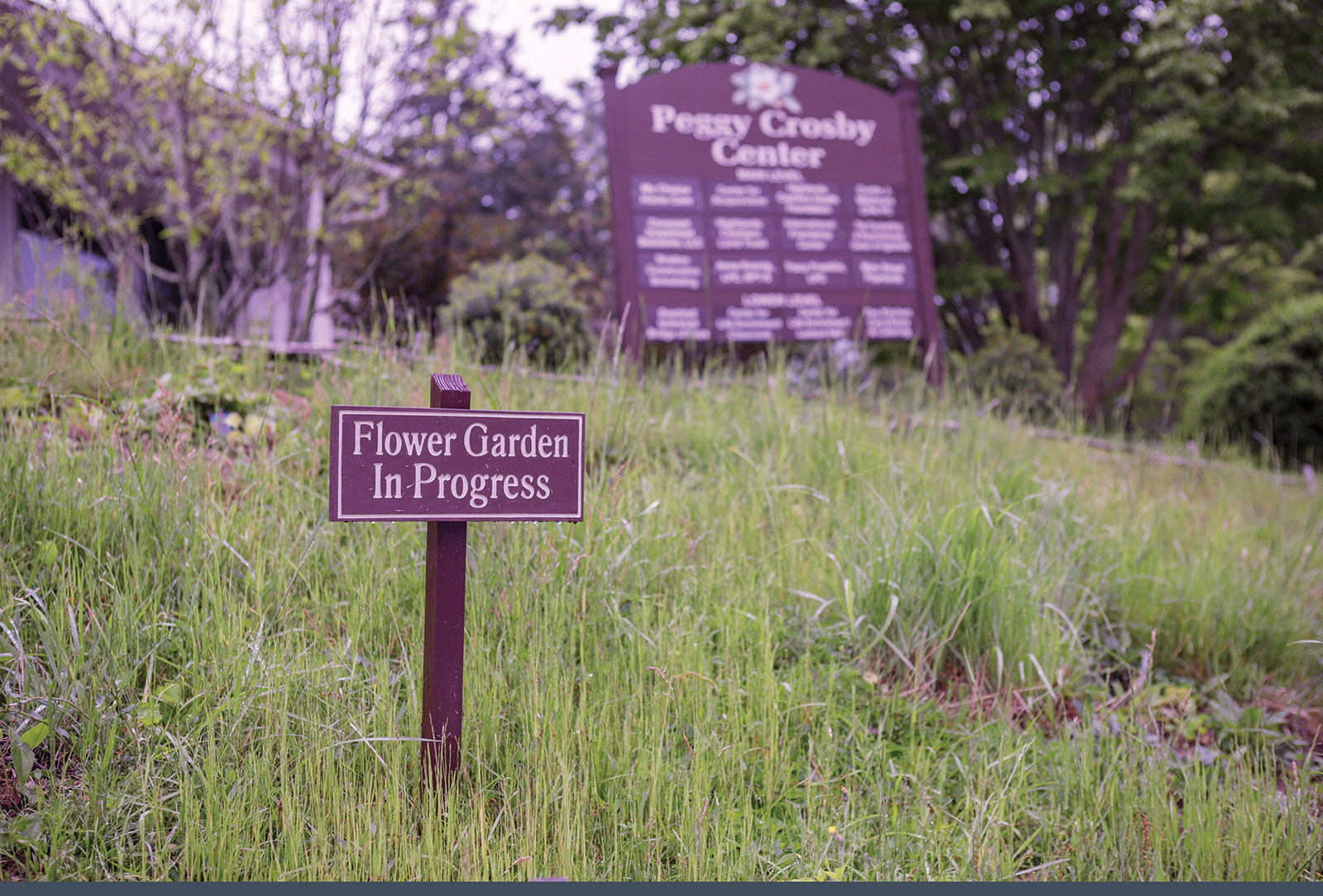 Written By: Ellis McIntyre | Issue: 2019/06 - June
In a collaborative effort, the Laurel Garden Club, noted Landscape Designer Canty Worley, and Highlands Falls Country Club members are creating a "pocket ecosystem" right in the middle of Highlands.
The LGC has generously supported improvements to the grounds of the venerable Peggy Crosby Center, site of Highlands' first hospital, over the past several years through grants. Canty Worley has worked with PCC selecting and installing a captivating mix of flowers and foliage to create this cutting-edge urban ecosystem and developing a pollinator habitat.
Every year Highlands Falls Country Club, through Golf Course Superintendent Fred Gehrisch, selects a local nonprofit to help. The Peggy Crosby Center is the recipient of this year's generous donation of time and labor. This gift will enable PCC to spend more of the Laurel Garden Club's 2019 grant funds on plants to enhance this new urban habitat.
What started as an erosion issue on the grounds of the PCC has turned into a very forward-thinking approach to landscape management. This naturalistic approach to landscape design, referred to as Ecological Planting Design, is beneficial on a wide spectrum from functionality to aesthetics. Using a conservation-oriented approach to the Peggy Crosby landscaping helps PCC by reducing the operational costs of maintenance and watering, helping keep a strained budget in line and helping keep rental rates as low as possible for PCC's tenants – all of whom serve our community. It improves the habitats for native flora and pollinators within Highlands' urban landscape. It also provides an educational opportunity to demonstrate to visitors, passersby, and children from Highlands School how these functional improvements to our urban space can help preserve our native pollinator habitats.
The project on the front bank, while in its beginning stages, has led to interest from other organizations, businesses, and private citizens in the community. We are hoping to pair our efforts with the newly-established Bee City as part of the overall goal of educating our community that beauty and conserving our natural resources for all works in an urban landscape.
---
---