Notes From Cat Companions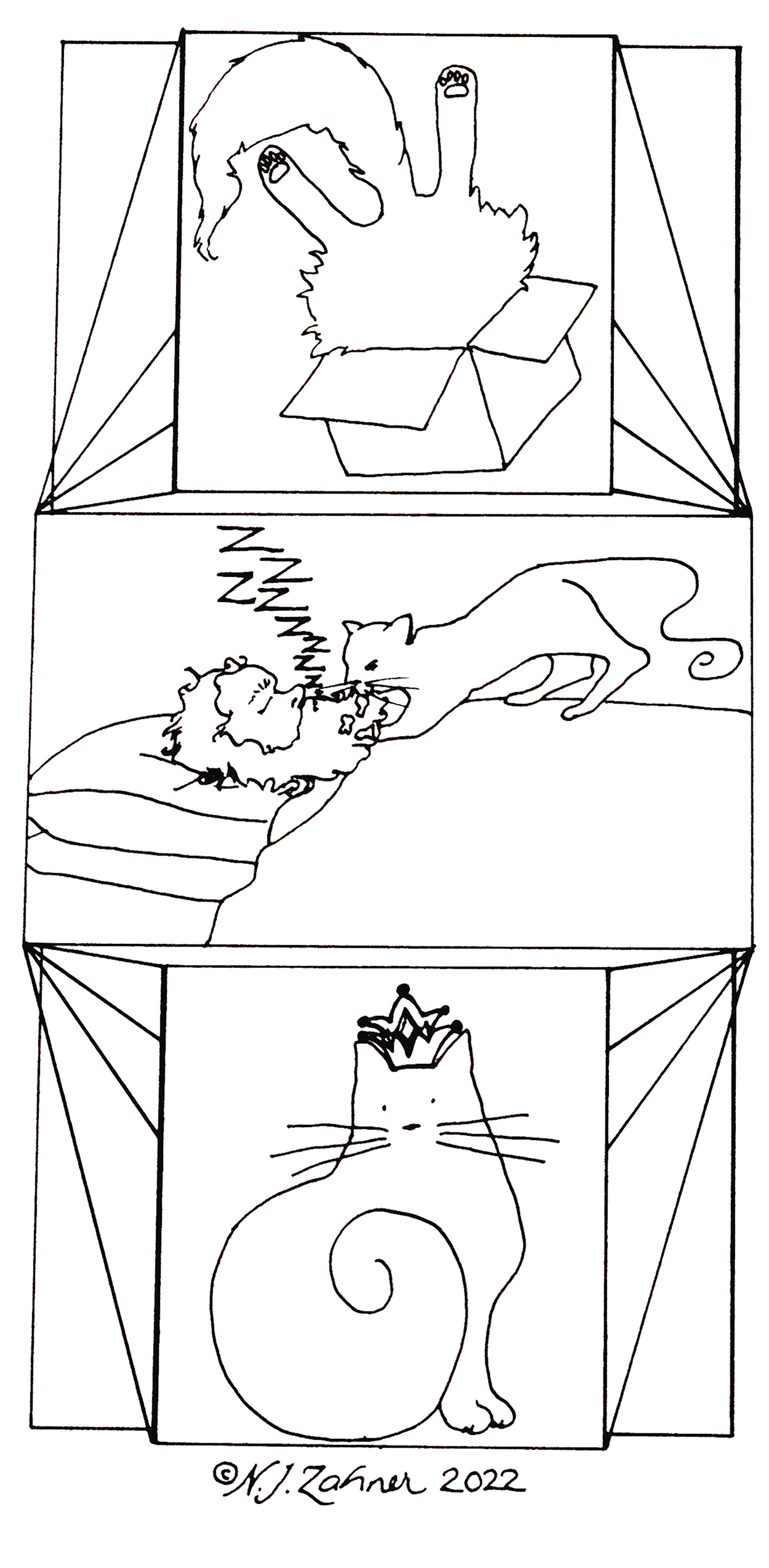 Written By: Donna Rhodes | Issue: April - 2022
Though they'd tell us that every day is National Cat Day, felines across the country are probably overjoyed (it's hard to tell) that the Ladies Who Love Them finally get a day of their own.
---
If you can't conform
To what you have been told, 
Be the round, furry peg
In a big square hole
Move over, human, 
This one is mine
Go find your own circle
Of toasty-warm sunshine.
Advice from your kitty to its peers:
Lay claim to the bed…
Say … ten square feet.
If denied, scratch, shed.
No results? … then repeat.
Hide your owner's skivvies
Stuff kibbles in his beard
Review chapter: "Going Crazy"
In the Feline Book of Weird.
If you fall off of your cat-tree
Or step smack in your poo
Act like nothing's wrong, cuz
That's what you meant to do.
Fashion advice to cat owners:
Toss your sticky lint rolls;
Air spreads hair aplenty. If
You're not fuzzy head to toe,
Then life is pretty empty.
Enthusiastic dogs are cool
They have no reproach
Perhaps you should hire a dog
As Kitty's 9-Life Coach
And speaking of those 9 lives
(Incarnations to adore)
'Tis why cats are the drama queens
Who leave you wanting more.
Love your beastie, treat it well
Like royal ma'ams or sirs.
And while you're at it, ne'er forget
The Power of the Purr.
by Donna Rhodes
illustration by Norma Jean Zahner
---
---