Ninnyhammers Anonymous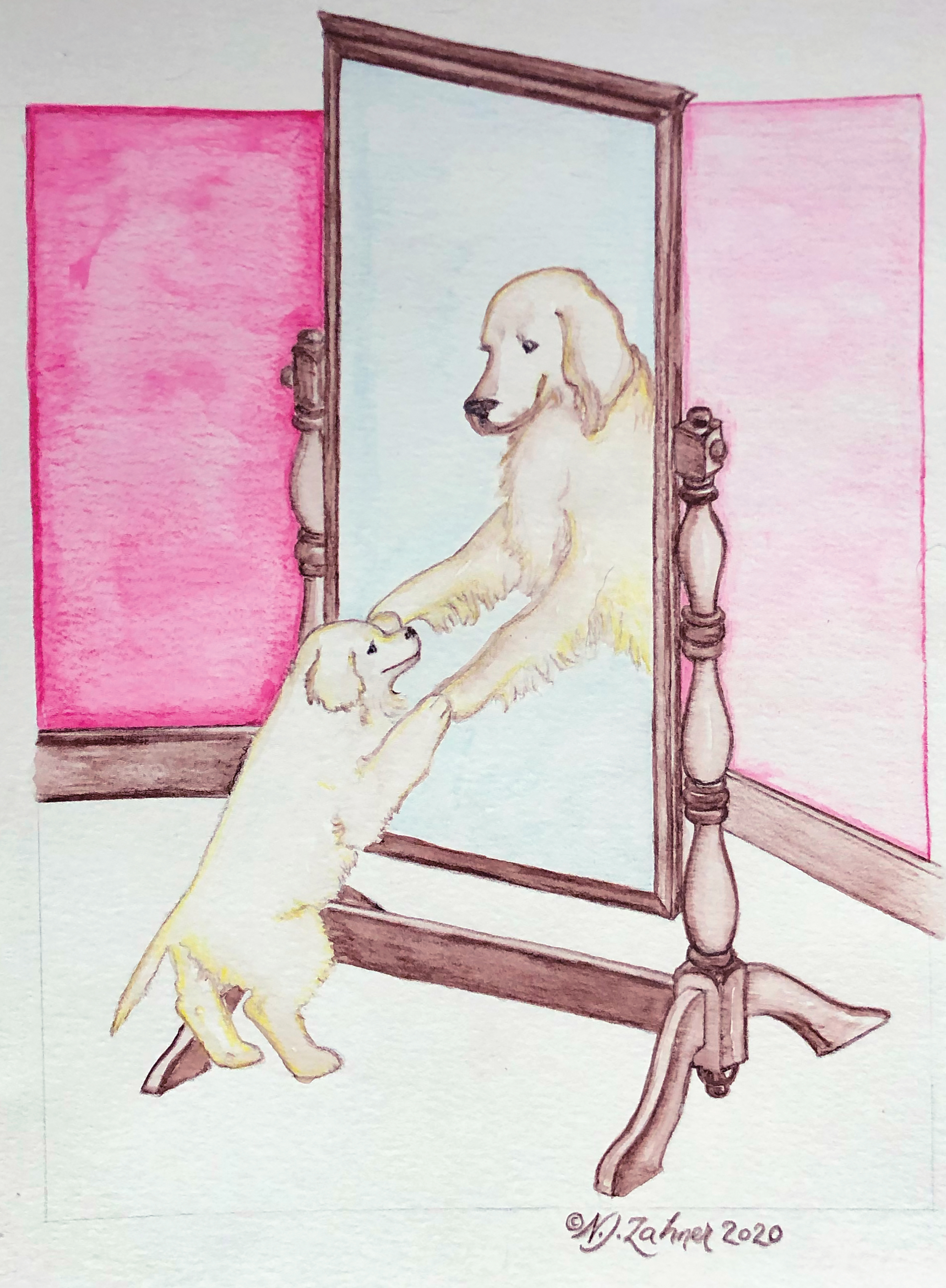 Written By: Donna Rhodes | Issue: 2020/06 - June
What have I been doing this Spring, all locked up in 1,100 square-feet of bore-daciousness? In-between writing, playing solitaire, and surfing the Internet for Covid-19 memes, I kept bumping into a commercial with the opening line, "Is your dog getting older?" 
"Jeepers, no," I answered (and please don't judge me for talking to my computer. Tell me you've never had words with your PC). 
I continued, "As a matter of fact, I built a time machine while waiting for the quarantine to lift, and by-gum-by-golly, after a few T.M. tours, Champ's gotten so much younger, I'm gonna have to fling newspapers on the floor to soak up all his puppy pee."
Writers are starving, yet some guy got paid for that ad's concept. And I, the ravenous journalist, chatted with him. Who's the ninnyhammer now?
That wasn't the only chunk of dumb I slammed into. I read a bundle of news items so absurd even the Darwin Awards rejected them. For the uninitiated, a typical Darwin winner's story might brandish a title like: Rhino Poacher Killed By Elephant and Eaten By Lions. Now that's a dumb cluck's Pullet Surprise right there.
How about the tale of a woman who bought a life-saving tool designed to cut through a car's seat belt in an emergency. Did she keep it in the glove box? In the door pocket? Strapped to the visor? Nope, nope, and nope. She stashed it in the trunk. 
Or the guy walking on the beach with some pals when someone yelled, "Euu, check out that dead bird." 
The guy looked up in the sky and said, "Where?"
But I can't laugh too hard at others' idiocy. Just this morning, half-asleep, I picked up the tube beside my toothbrush and squeezed on a generous dollop of Preparation H. I'll leave you there, wondering if the light dawned before or after I took an energetic swipe at my molars.
by Donna Rhodes
illustration by Norma Jean Zahner
---
---