Mental Health Awareness Month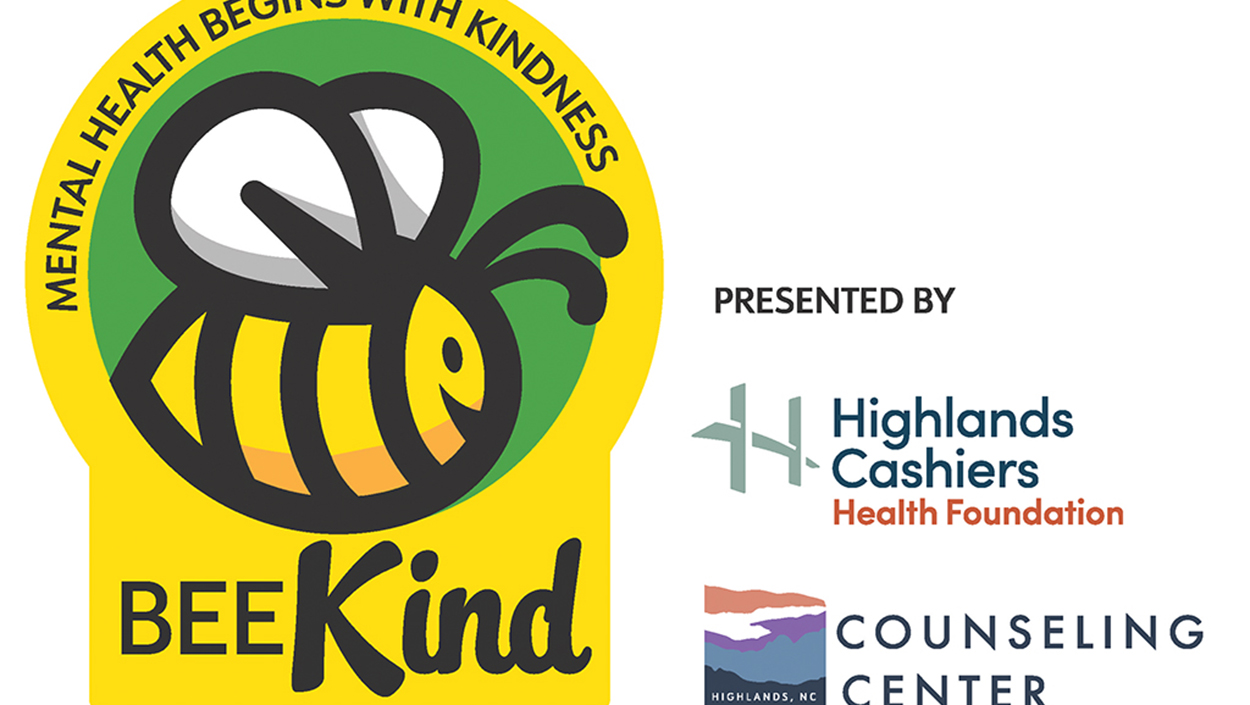 Written By: Josh Bryson, Highlands Cashiers Health Foundation | Issue: May 2023
The mental health concerns of Plateau residents are just as vital as the physical ones.
---
Millions of people in the U.S. are affected by mental illness each year, many of those right here in our community. It is important to talk about how common mental illness is so that we can understand its physical, social, and financial impact.
Highlands Cashiers Health Foundation is committed to raising awareness of Mental Health and Wellness and reducing the stigmas around these extremely important conversations.
Our mental health is vital to our overall health and wellness. The National Alliance on Mental Illness (NAMI) has been collecting data on the impact of mental illness on our society.
1 in 5 U.S. adults experiences mental illness each year.
1 in 20 U.S. adults experiences serious mental illness each year.
1 in 6 U.S. youth (aged 6-17) experiences a mental health disorder each year.
50% of all lifetime mental illness begins by age 14, and 75% by age 24.
People with depression have a 40% higher risk of developing cardiovascular and metabolic diseases than the general population. People with serious mental illness are nearly twice as likely to develop these conditions.
32.1% of U.S. adults with mental illness also experienced a substance use disorder in 2020 (17 million individuals).
High school students with significant symptoms of depression are more than twice as likely to drop out compared to their peers.
Students aged 6-17 with mental, emotional, or behavioral concerns are 3x more likely to repeat a grade.
Suicide is the 2nd leading cause of death among people aged 10-14.
Mental illness and substance use disorders are involved in 1 out of every 8 emergency department visits by a U.S. adult (estimated 12 million visits).
Across the U.S. economy, serious mental illness causes $193.2 billion in lost earnings each year.
These numbers are powerful and give us great insight into how widespread this epidemic has become.
The Health Foundation believes that anything that can raise our collective awareness, reduce mental and behavioral health stigmas, and serve as an advocate for better overall health care is worth our time and energy.
With this in mind, the Health Foundation has invested in grants to support mental health and well-being across the Plateau. Grants for a bi-lingual counselor to the Plateau Behavioral Health Collaborative, a Recreational Therapist with Boys and Girls Club of the Plateau, and a behavioral health and substance abuse counselor at Blue Ridge Health-Highlands Cashiers, just to name a few.
In addition, Highlands Cashiers Health Foundation has partnered with the Counseling Center of Highlands to raise awareness throughout May for Mental Health Awareness Month with the BEE
Kind program.
We BEElieve that mental health awareness begins with kindness. The more kind, empathetic, and curious our community can become, the better we all will be as a Plateau.
Look for the BEEs around in the month of May (and beyond). Join us in participating in BEE Kind activities across the Plateau.  We should all remember that kindness matters. The little things we do for someone may mean more to that person than we will ever know.
---
---