Mental Health Advocacy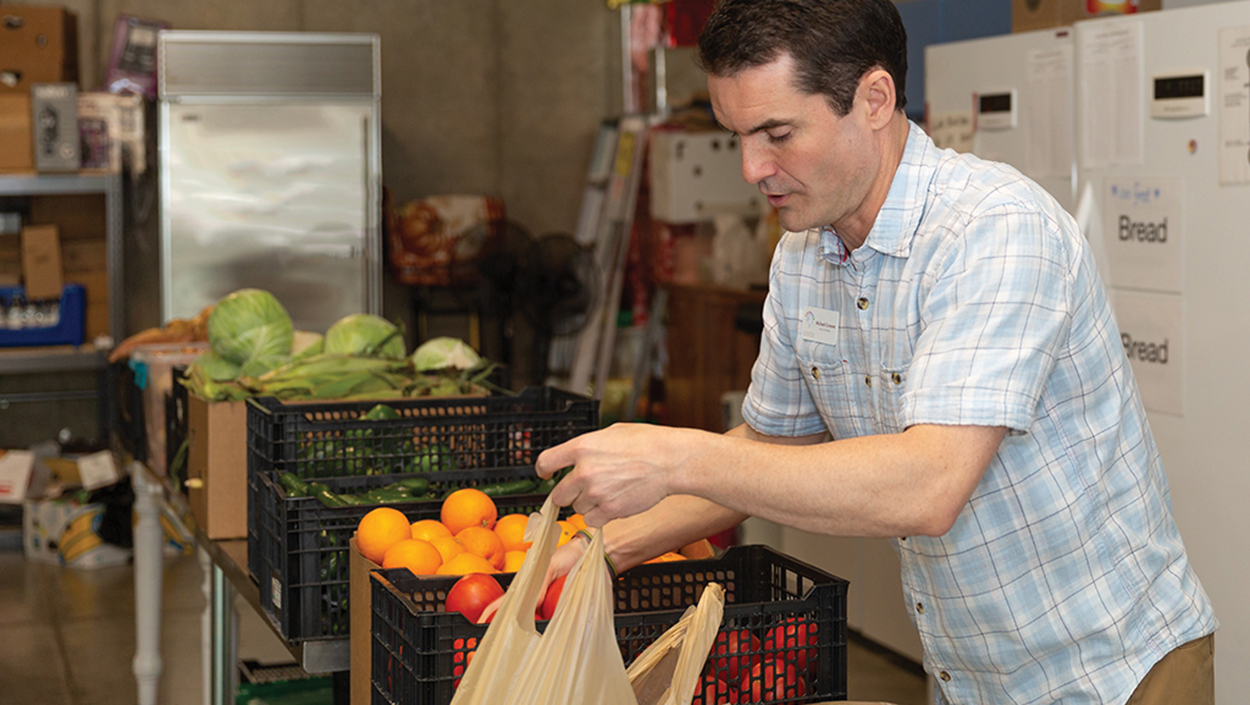 Written By: Jane Jerry | Issue: May 2023
The Plateau's commitment to good mental health is ensured by supportive local nonprofits, a trio of wise counselors and a caring community.
---
In a World Where You Can Be Anything, Be Kind! During the month of May, National Mental Health Month, the Counseling Center symbolizes the philosophy of kindness with a bee.
"We are thrilled to be the lead sponsor of the Counseling Center's May calendar of Kindness activities," said Robin Tindell, Executive Director of the Highlands Cashiers Health Foundation. It's exciting to see how many community organizations are joining hands to encourage people of all ages to be kinder."
Leslie Manning, Executive Director of the Counseling Center beamed as she shared, "Our hive of volunteers has been buzzing with creative ideas, starting with Highlands students who are creating posters to promote kindness."
The Counseling Center, located at the Peggy Crosby Center, 348 South 5th Street in Highlands, strives to strengthen families and individuals by providing access to quality mental health services regardless of financial ability.
Licensed Clinical Social Worker Michael Greene exemplifies the level of compassionate care available here.
"By far the most interesting part of my new career (and the reason I'm still in this area) is the job I was given by the Plateau Behavioral Health Collaborative. The PBHC came about through the incredible efforts of three local non-profit agencies: the Counseling Center of Highlands, the International Friendship Center, and the Community Care Clinic of Highlands-Cashiers. They each needed someone like me, though not full time, so they partnered, hired me, and I now split my time between the three of them. A lot of effort from more than a few folks went into making this happen: the agency directors, their board members, and the many community members who support these agencies. It's really quite remarkable what they did, and I knew from the start that any partnership so committed to its mission of service to the local population (especially those underserved) was something I'd want to be a part of. It's basically a dream job in that I get to work in each of the areas of social work to which I'm naturally drawn: psychotherapy, behavioral health in primary care settings, and helping to provide direct support services to communities," says Michael.
In addition to Michael, the Highlands/Cashiers area is fortunate to have two more licensed counselors. Tracy Franklin, LCMHC, is affiliated with the Counseling Center. The newest arrival to our area is Shannon Schafhausen, LCMHC, who works for the Blue Ridge Medical Clinic at the Jane Woodruff Clinic at the Highlands Cashiers Hospital. In addition to other areas of care, Shannon brings a particular level of focus and experience with substance use. All three counselors can provide therapy at a reduced cost, and in some cases, free, to clients.
---
---