Kid Focused | Highlands Cashiers Health Foundation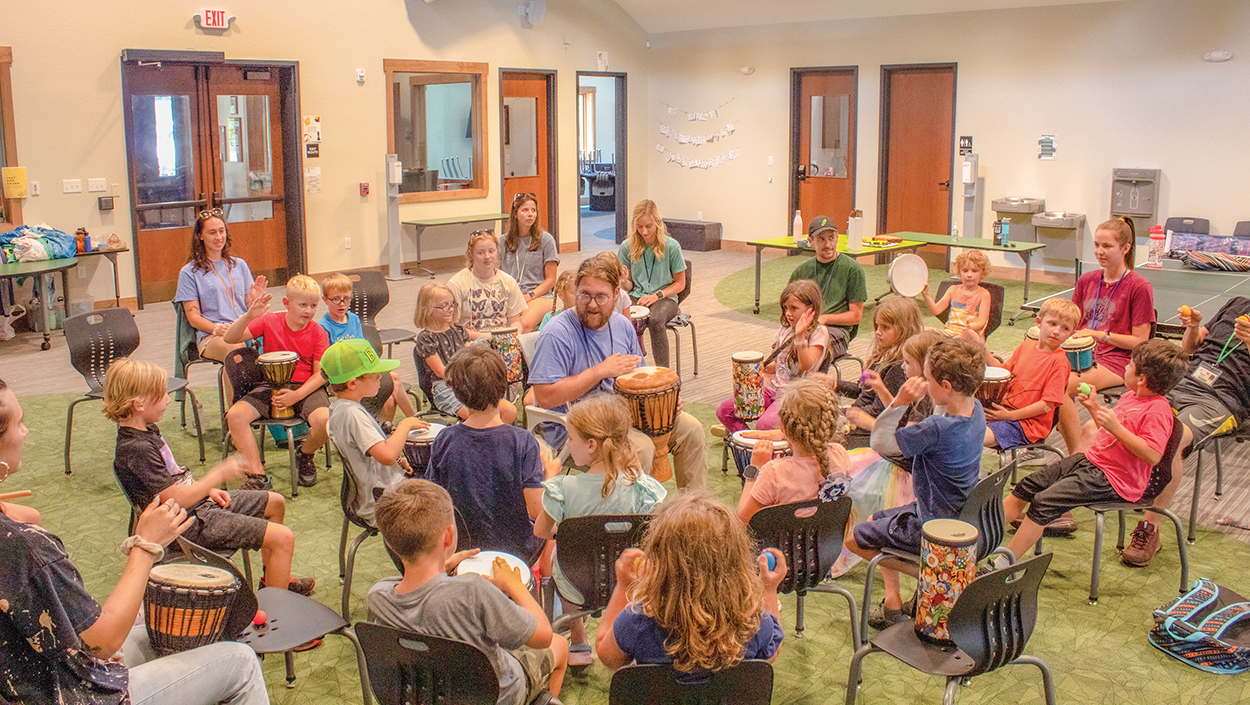 Issue: Winter - 2023
Highlands Cashiers Health Foundation makes good on its promise to serve everyone on the Plateau, including the youngest amongst us.
---
Before the close of 2022, Highlands Cashiers Health Foundation announced it had awarded a grant to the Boys and Girls Club of the Plateau that will fund a new recreational therapist position at its Cashiers facility. One goal of this grant is to improve the physical, mental, and emotional well-being of youngsters from Cashiers, Highlands, and the surrounding communities through mentorship and activities that encourage healthy habits; reduce depression, stress, anxiety; and build confidence and socialization skills.
Headquartered in Atlanta, the Boys & Girls Clubs of America is a national organization of local chapters providing services to young people, including after-school programs. 
"Given our Foundation's expansion to address our communities' growing needs for mental health and wellness services, we are pleased to partner with the Boys and Girls Club of the Plateau on this important initiative," expressed Robin Tindall, CEO and Executive Director of HCHF.  "Their evidenced-based recreational therapy program is an important component to the array of services that support our mission of lifting health and well-being, together."
The club's Director of Health and Wellness Brandon Norwood, LRT, CTRS added: "Too often kids are just written off as just a bad kid. Maybe that kid is just going through some stuff, so let's try to figure out what we can do to help."
Additionally, a new internship program for recreational therapy students at Western Carolina University is being developed. This new program will allow the club to support more youth while providing one of the few local internships available on the Plateau.
Carmen Waite, CEO of Boys and Girls Club of the Plateau, commented that any and all efforts towards assisting, protecting, and equipping struggling children is a win-win for communities: "Having been a volunteer here first, working closely with the kids and now in the chief executive officer position, I definitely see a difference in our kids and the struggles that they face. We really want our kids to reach their maximum potential. To do that, they need to have academic success, but also self-confidence and social/emotional well-being. I really do believe we can make a huge impact in every child's self-esteem here at the club. It's exciting to have a program that we know can make that impact."
Through partnerships with organizations, key stakeholders, and caring donors, the Highlands Cashiers Health Foundation works to make positive and lasting change through investing in projects and programs that advance innovative solutions and improvements in peoples' health and well-being.
---
---