Hustle Down To the Hudson Library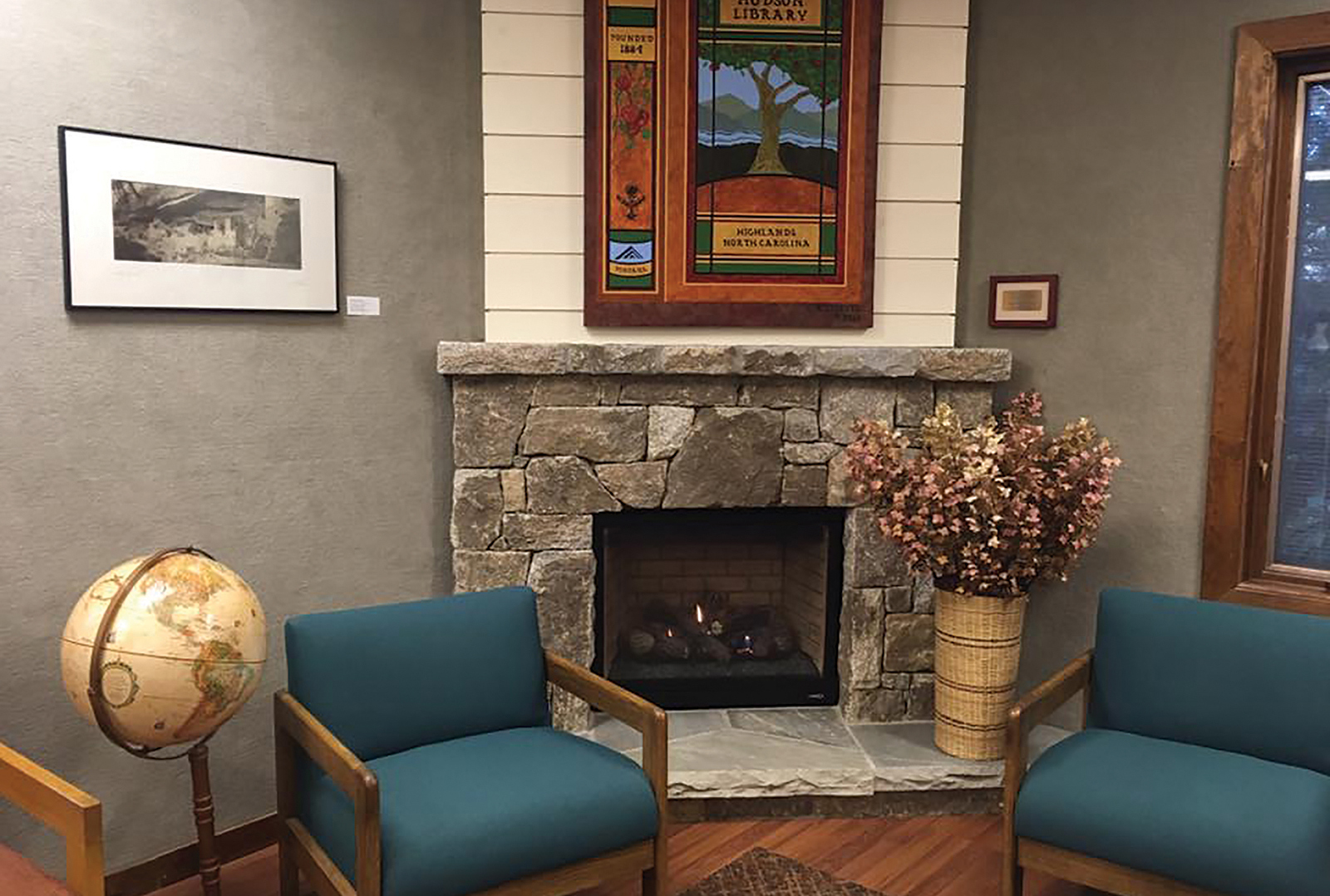 Written By: Emily Crowell | Issue: 2017/12 - December
Well, winter is upon us. Highlands' population has noticeably shrunk, with some businesses closing for the season and our warm-weather friends migrating to the South. Luckily, Hudson Library is still open five days a week and is offering more services than ever to patrons of all ages.
Public school students in Highlands now have library accounts through Fontana Regional Library's StudentAccess program. All the kids need to know in order to use their new account is their student ID number. Through this partnership with public schools in Macon, Jackson, and Swain counties, students can check out up to 10 books and/or e-books at a time and will accrue no overdue fees for anything returned late. What an incentive to read! Hudson Library is always looking for new ways to welcome the community's youth through the doors and into the stacks, and StudentAccess is already proving to be a big help toward achieving that goal.
Another new service being offered by Fontana Regional Library, of which Hudson is a part, is access to the Kanopy Streaming Movie Library. Your library card number allows you to access over 30,000 movies and documentaries, including classics, independent movies, and foreign films that you won't find for free with ease anywhere else. All you need is a library account and access to the internet to stream films on your computer or mobile device. I'm not much of a movie-watcher myself, but I have already watched a couple of Kanopy videos at home when I've needed a diversion, and I can attest that it's pretty cool to be able to have access to such a diverse collection on a whim. It'll also come in handy if we end up getting snowed in for a few days this winter! Kanopy can be accessed at fontanalib.kanopystreaming.com and if you have any trouble, call or visit the library for help, as always.
Hudson Library is located at 554 Main Street and can be reached by phone at (828) 526-3150. If there's snow or ice on the road, it may be a good idea to call ahead or check for updates on their Facebook page (facebook.com/HighlandsLib) to confirm that the staff were able to make it to work before you plan a trip to town just to visit the library.
---
---