Highlands Hurricanes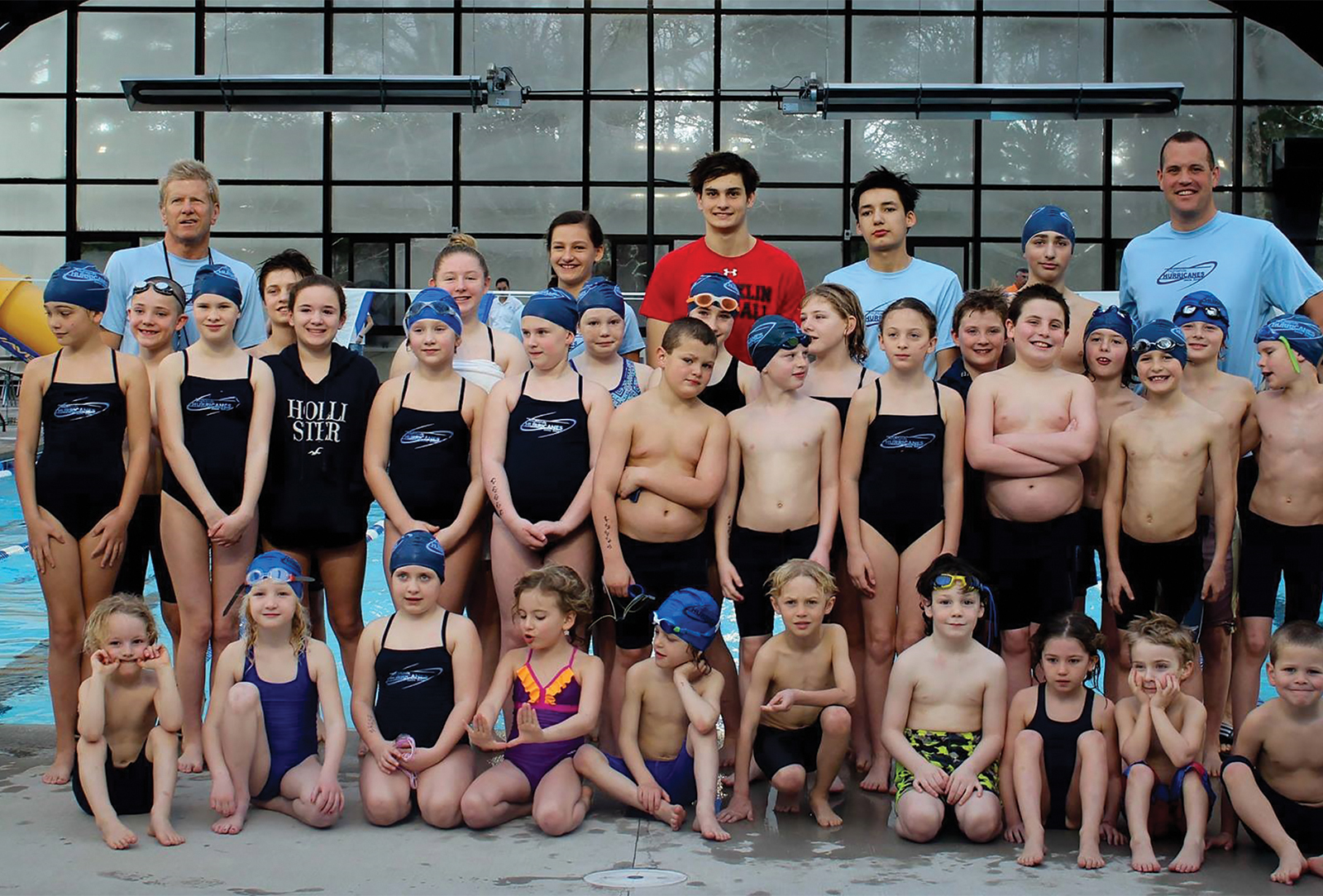 Written By: Jenny King | Issue: 2017/05 - May
News of the Highlands Hurricanes swim team has been splashed all over local news media thanks to their award-winning seasons. They take their competitions seriously, but it's not all hard work.
Head Coach Steve Hott and Assistant Coaches Jordan Kenter, Debbie Kenter, Julie Hughes, Chad Garner, and Seth Curtis have four important rules for their swimmers: have fun, be safe, get tired, and learn something.
When asked why they like being a member of the Highlands Hurricanes, five-year-old Blake Kenter said, "My favorite thing about the swim team is playing with my friends and swimming."
Finneaus Garner, age 10, said, "The water is relaxing and when we are racing there's no anxiety like in other sports because we are racing against the clock trying to improve our times."
According to Debbie Kenter, the team currently has 48 swimmers on their winter roster and they expect that number to increase during the summer season. She says, "With ages currently ranging from four to 17, it's a wide spectrum, but the older and more advanced swimmers always help the younger and beginning swimmers. The Hurricanes compete at meets across all age groups with the youngest swimmers being able to compete and contribute to the team just as much as our older and more advanced swimmers."
In the summer the Hurricanes compete in the Mountain Swim League composed of three other teams – Franklin Amateur Swim Team, Jackson County Swim Team, and Cherokee County Aquatic Club. In the winter, regional teams have meets on a more informal basis. The Hurricanes have also competed against the North Georgia Rapids, and Habersham Rapids in these meets. The Hurricanes have won the last three Regional Meets over the winter.
This year, the Hurricanes are sending their first ever team to AAU Junior Olympics in Detroit at the end of July. They currently have four members that have qualified and are hoping to take a total of 12 swimmers, depending on their times over the next few months.
The Highlands Hurricane Swim Team accepts swimmers all throughout the year, typically having a summer registration in late May. The only requirement is that a swimmer be able to swim one length of the pool (25 yards) unassisted. If you're interested in learning more, please contact Steve Hott at (828) 421-4121.
---
---