Greystone Inn: A Most Beautiful Resort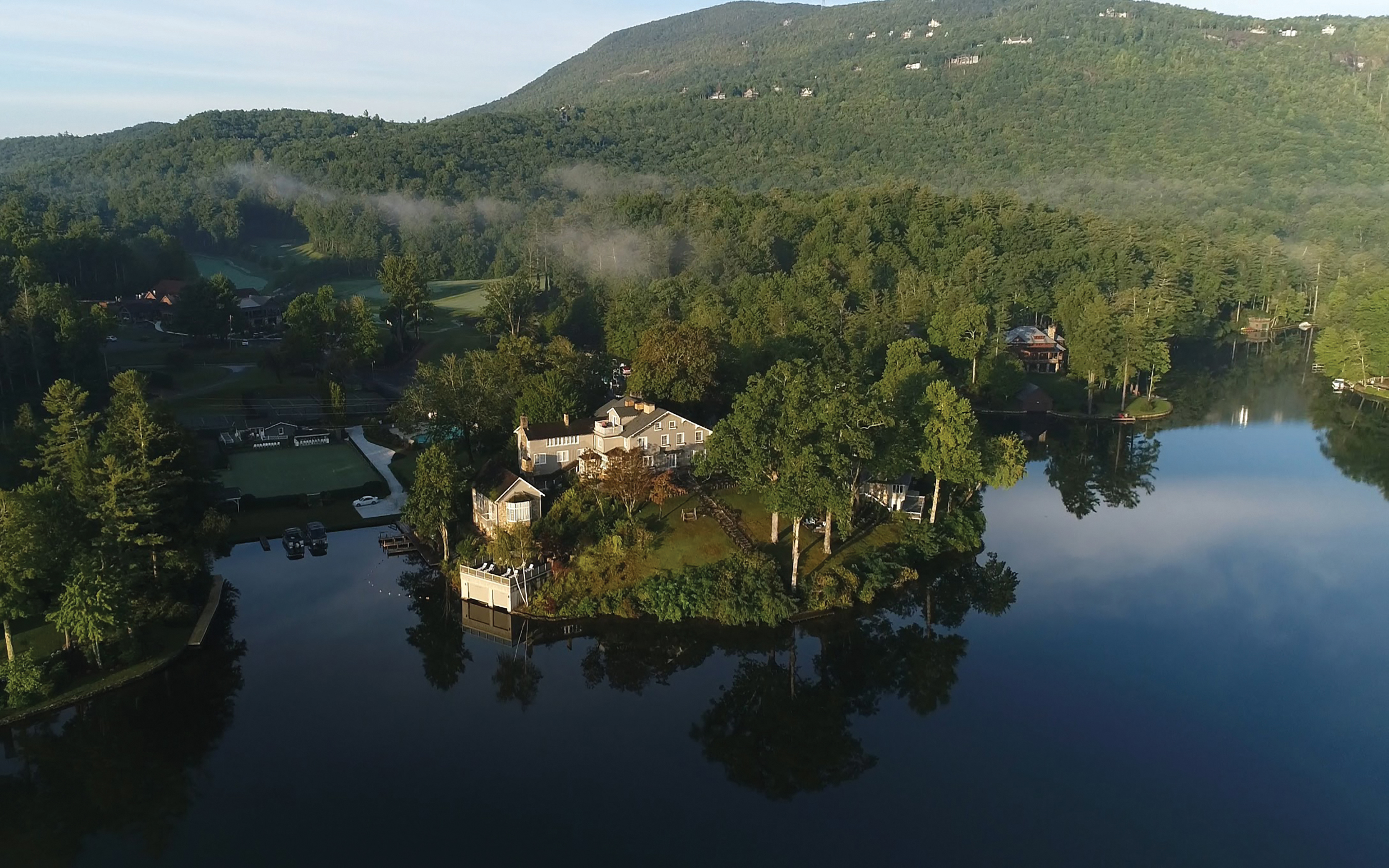 Written By: Luke Osteen | Issue: 2021/11 – November
Just in time for a busy holiday season, Greystone Inn has achieved national recognition. For reservations, call (828) 966-4700 or visit greystoneinn.com
---
For over 100 years, Lake Toxaway has been welcoming guests seeking solace and escape from the rigors of the rest of the world. 
Its siren call's attracted captains of industry, and artists, and those in need of physical and spiritual rejuvenation.
That's a pretty tall order, yet somehow this hushed resort community has always delivered. 
And somehow, even in this odd Covid-shadowed age, the lake maintains its ethereal pull. 
Witness Greystone Inn's being awarded Condé Nast Traveler's 2021 Readers' Choice Award as one of the Top 20 Resorts in the South. In fact, Greystone Inn has pulled off an astonishing hat trick, having earned a place on the Reader's Choice List for 2019 and 2020 as well and far outpacing its competitors in Western North Carolina.
(Just like generations of discerning journeyers before them, the readers of Condé Nast Traveler must have been seduced by the resort's pristine waters – in 2014 they named Greystone Inn as one of the 10 Most Beautiful Resorts on North American Lakes.)
But the honors extend beyond Condé Nast Traveler and its readership. Greystone Inn has also secured a spot on Travel+Leisure's 2021 15 Best Resort Hotels in the South. 
"The top resorts across the American South have one important thing in common, and it's a factor that keeps guests returning again and again: it's unparalleled hospitality, which draws rave reviews from T+L readers year in and year out," said the editors of Travel+Leisure in announcing their decision.
If you'd like to discover what's been attracting generations of travelers to this inn that's perched on the shores of Lake Toxaway, you're in luck.
The Greystone is offering a special Christmas All Month Long Package, December 1 through 25. For reservations, call (828) 966-4700.
But don't think the Good Times are limited to the Christmas Season. 
There's something so peaceful about wintertime in the Blue Ridge.  Warm up by the fireplace, relax in the spa, and enjoy all nature has to offer as we enter a new year.  Experience the serene beauty of Lake Toxaway with The Greystone's winter rates starting at $249 per night
For reservations, call (828) 966-4700.

---
---