For the Students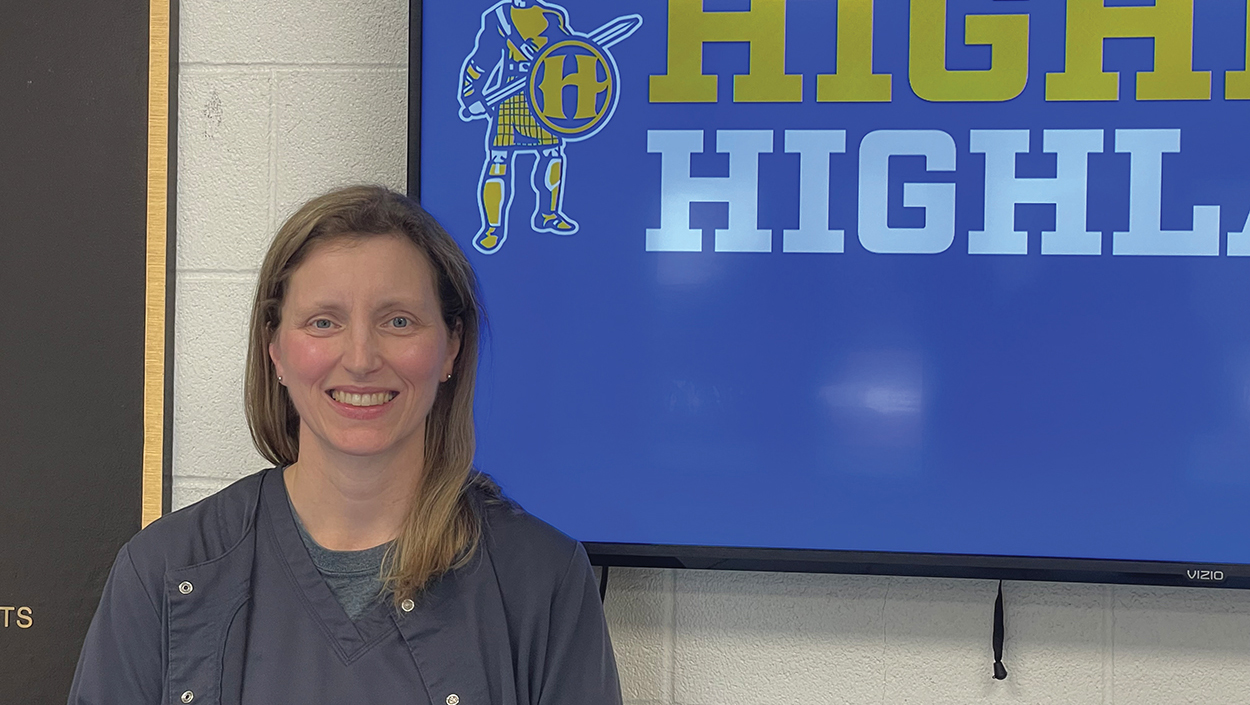 Written By: Luke Osteen | Issue: April 2023
Nurse Martine Salter joins the team at Highlands School to ensure the safety and good health of all students.
---
Highlands Cashiers Health Foundation believes in good health and access to healthcare for everyone in our community.
With this mission in mind, the Health Foundation is excited to provide grant funding for a full-time school nurse at Highlands School.
Macon County Schools has hired Martine Salter, RN, to serve as the full-time nurse at Highlands School.
Nurse Martine received her undergraduate degree from Troy University and her nursing degree from Bainbridge State College. She has been a registered nurse for 14 years. Martine previously worked part-time with Macon County Schools and Highlands School as part of the enhanced protocols during the pandemic.
"I taught school before I became a nurse, so I really enjoy the setting and the culture of a school," said Salter. I am hoping that by having a nurse on campus, anytime an emergency comes up, I will be available to help. I know the need is there because I have been extremely busy since I started."
Like the professional she is, Nurse Martine has a list of goals she's bringing to her job.
"I want to make sure school personnel are trained as far as emergencies and medication knowledge," she says. "I'll be a resource for the children and the staff. I want to increase access to health care, strengthen prevention and population health, integrate students into health care systems, improve academic achievement, and increase time spent in the classroom."
Martine stresses that parents can take comfort that there's a trained medical professional on campus.
"I want people to know that we have a school nurse here in the building, which is a great asset because we have children that have chronic health needs that need to be taken care of as well as unexpected acute things that pop up," she says. "I can offer a variety of services that can provide an early diagnosis and I can make the determination to either notify parents to reach out to their primary care provider or determine if the child is healthy enough to go back to class."
The school nurse has access to Telehealth through the partnership between Macon County Schools and Macon County Health Department.
"With school-based health being a critical need for our young people, our Highlands Cashiers Health Foundation is pleased to provide funding for Highlands School's first full-time nurse," says Robin Tindall, Health Foundation CEO and Executive Director.
---
---