Clean Hands: The Best Medicine
Issue: 2020/07 – July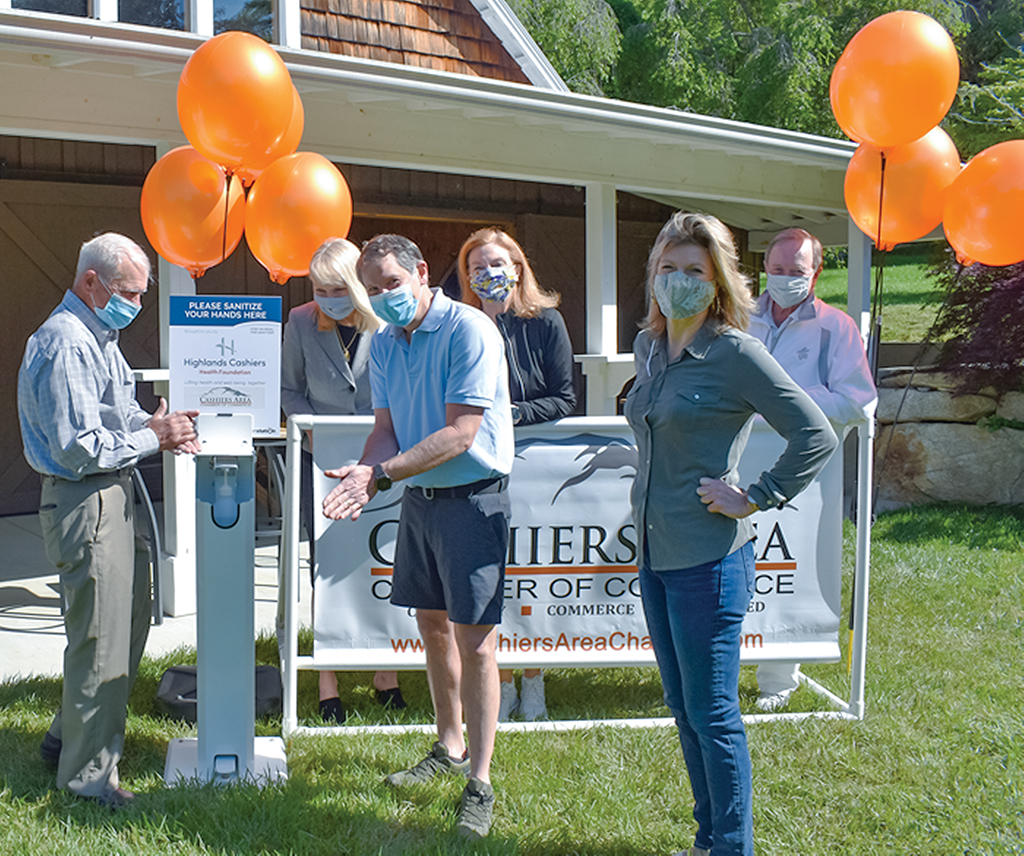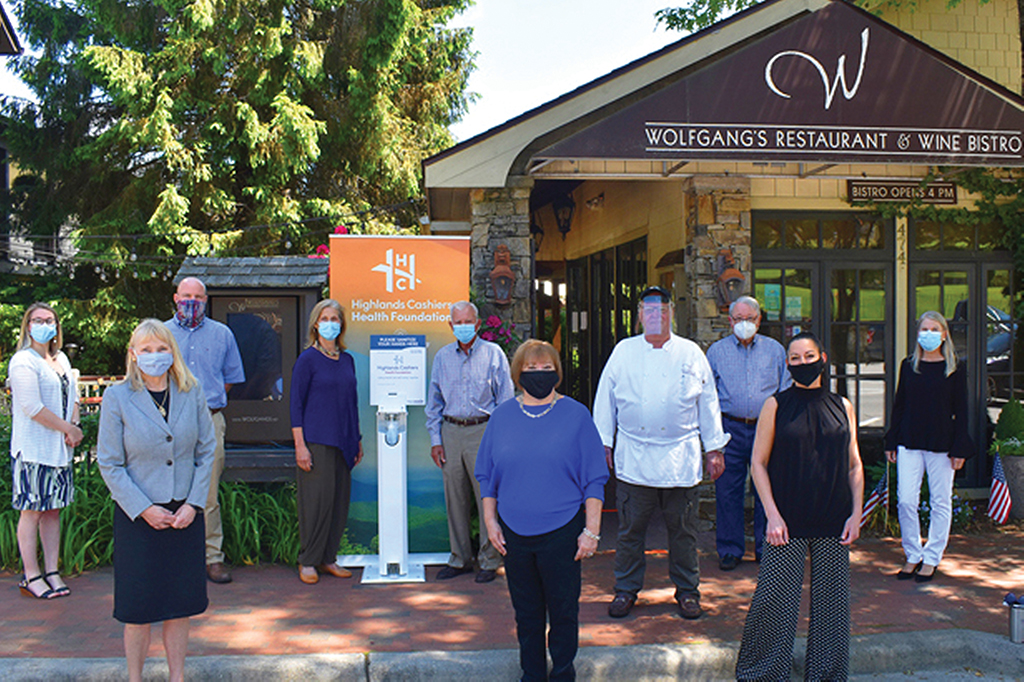 Highlands Cashiers Health Foundation is spreading the word (and the hand-sanitizer) about good health practices in Western North Carolina.
Highlands Cashiers Health Foundation is abuzz.  
"This is an exceptional year of need," says Foundation Chair Dr. Walter Clark.  "With the unprecedented dynamics of Covid-19, we are trying to do everything we can to help our communities be safe and healthy through these unusual times."  
The foundation's board recently voted to pivot a portion of its funding activities to Covid-related initiatives. The first of these involves teaming with four Chambers of Commerce (Cashiers, Highlands, Jackson County, and Macon County) to fund, acquire and place 200 hand-sanitizer stands in restaurants and high-traffic areas across Jackson and Macon Counties.  
In another example, HCHF is sponsoring and coordinating two COVID-19 drive-through testing programs in Cashiers and Highlands. Foundation Board Member Dr. Richard Ellin provided medical guidance to ensure the program followed CDC, FDA and DHHS guidelines.  
A third project under way involves 5,000 two-ounce bottles of hand sanitizers to be used as giveaways — a handy reminder of hand hygiene. 
"This is something everyone can use." says Board Member Chris Byrd, whose leadership and donation were instrumental in making this project happen. "It's convenient and one more way we can help."  
In addition to COVID-19 related issues the Foundation's 2020 focus areas will include health and access  to healthcare; education initiatives; and transformational opportunities to improve our mountain communities.   
The Foundation recently announced a landmark strategy to expand access to health care, partnering with Blue Ridge Health  and Mountain Area Health Education Center.  Over the next several months, the partnership will work toward establishing a rural teaching program in conjunction with UNC Health Sciences at MAHEC and opening a primary care clinic operated by BRH in the Highlands-Cashiers area.  
"This is only a sampling of what's to come in 2020 and beyond, said Foundation CEO Robin Tindall. "We owe an enormous debt of gratitude to our generous community support and our engaged and committed Board of Directors for making it all possible.  Thank you!"  
---
---