Chief Holland
Written By: Donna Rhodes | Issue: April 2023
Highlands Police Chief Andrea 'Sissy' Holland puts a sunny face on a grueling job.
---
Every day on the news we see tempers flaring-up and metro-cities melting down. In spite of all the madness, Andrea Holland, Highlands' Chief of Police, has a hopeful vision for our nation's future policing. She believes the small, remote towns across America are law enforcement models from which big cities can learn, and thus, reset their broken-down systems.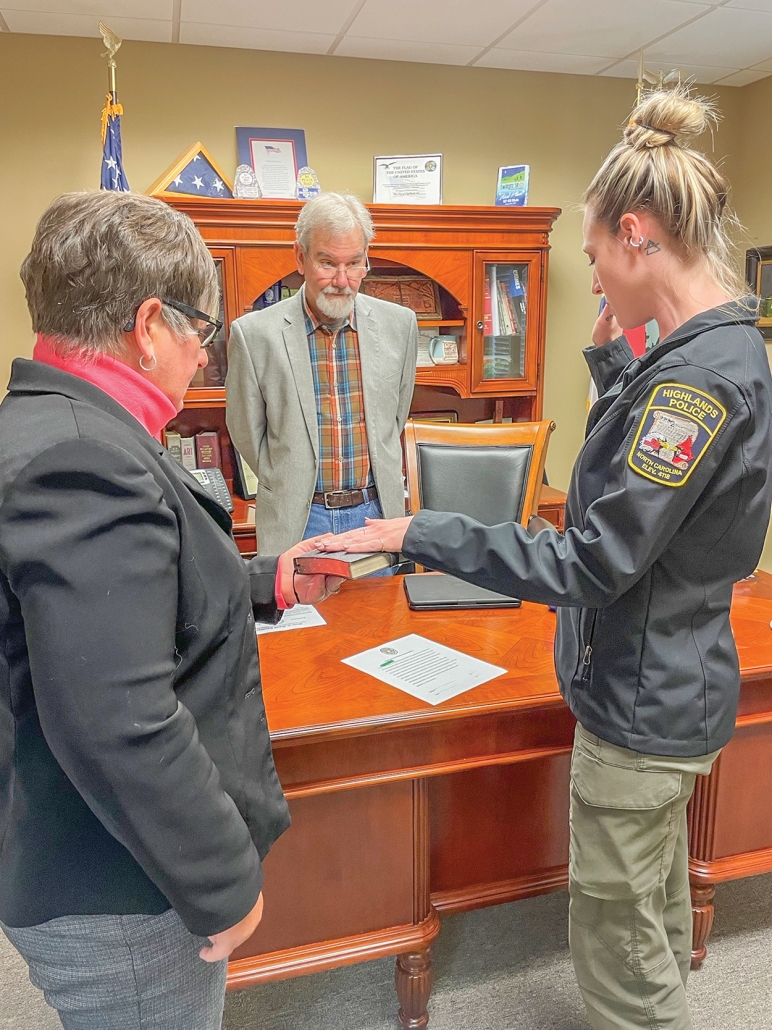 "Growing up I wanted to be a productive member of society," says Andrea Holland (who's known to Highlanders of all ages as Sissy), now three years into her service as Highlands Police Department Chief. "I wanted to be a pillar of the community – to help it and be involved in it. I wanted to make things better for all. Law enforcement was the way to reach the goals I set for myself, and I am fortunate to have met every challenge all the way up the ladder. Police Chief was the only goal I hadn't actively sought, but I'd put in the work, and Highlands does not discriminate, so I was elated, and a little bit scared, when I was awarded the Chief position."
"I had a life plan that I would enter military and then go into law enforcement," she continues. "My military career was cut short, when luck took a wonderful turn – motherhood and a beautiful daughter. When she started school, I began working at the sheriff's department. By 2004, I'd shifted my workplace to the jail and was promoted to court bailiff."
Over the past few years, Sissy's acquired degrees supporting her career objectives. This May she'll be awarded her master's in criminal justice with leadership focus. She, among many, are moving away from old-school, militaristic, bureaucratic law enforcement into a more civilized service-before-self mindset. Chief Holland believes knowledge is the key to change and success. "I require my officers/staff to pursue their professional paths. I never ask anyone to do anything that I wouldn't do myself. I lead by example."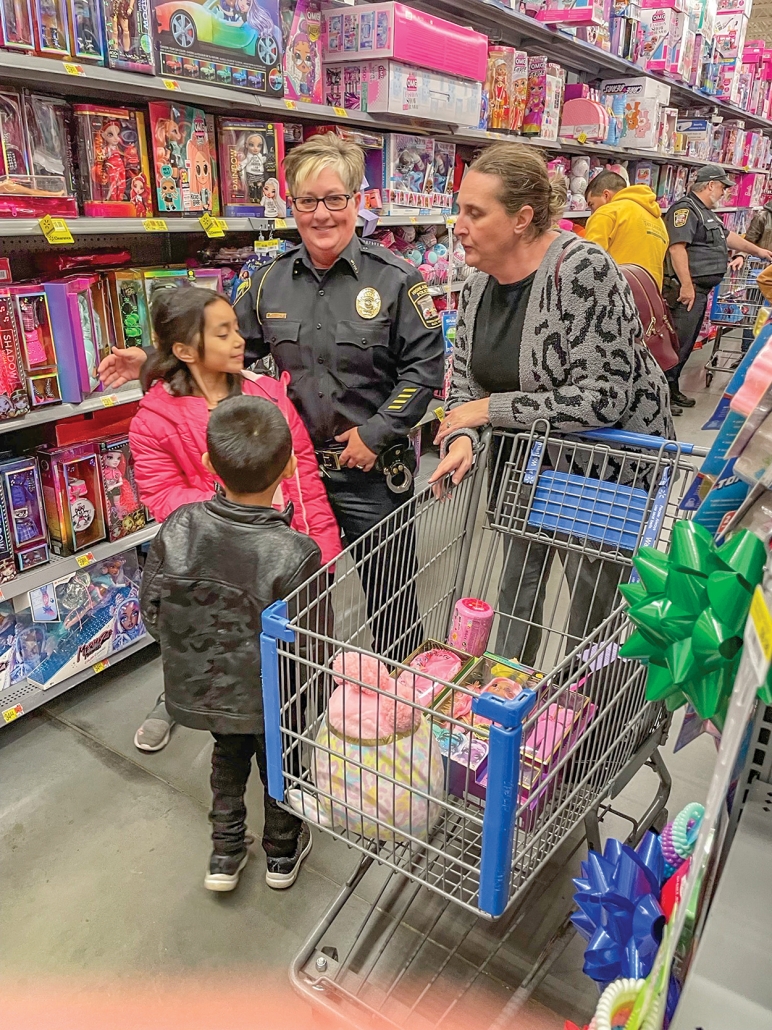 With 13 full-time and 9/10 part-time employees, she's proud of her department's diversity, currently 36% women. Studies confirm women's contributions to law enforcement: public communication skills; calm management of domestic crises; problem-solving skills; multi-tasking abilities. To broaden her team's diversity, she's encouraging other groups/ethnicities in the community to consider police work.
There are always bumps in the road (for example, trying to protect her officers and residents during Covid), but she finds joy daily, often through giving a hand-up to those in crisis. One brave young boy puts a smile on her face. He was in an abusive situation. It took a few months, but Holland worked through the system to get him into a safe environment. To this day, when he sees her, everything falls away, tears well, and he gives her a million-dollar hug. If you asked the incarcerated about their experience with Chief Holland, they are likely to say, "She talks to me like I'm somebody."
What a contrast to nightly news. Sissy is building one of those small town teams that's a shining example of how to turn lives around with compassion. A little kindness goes a long way – hopefully all the way to metropolitan areas. It's the little towns that sometimes have the quiet, but bigger voice.
---
---