Cherries & Chocolate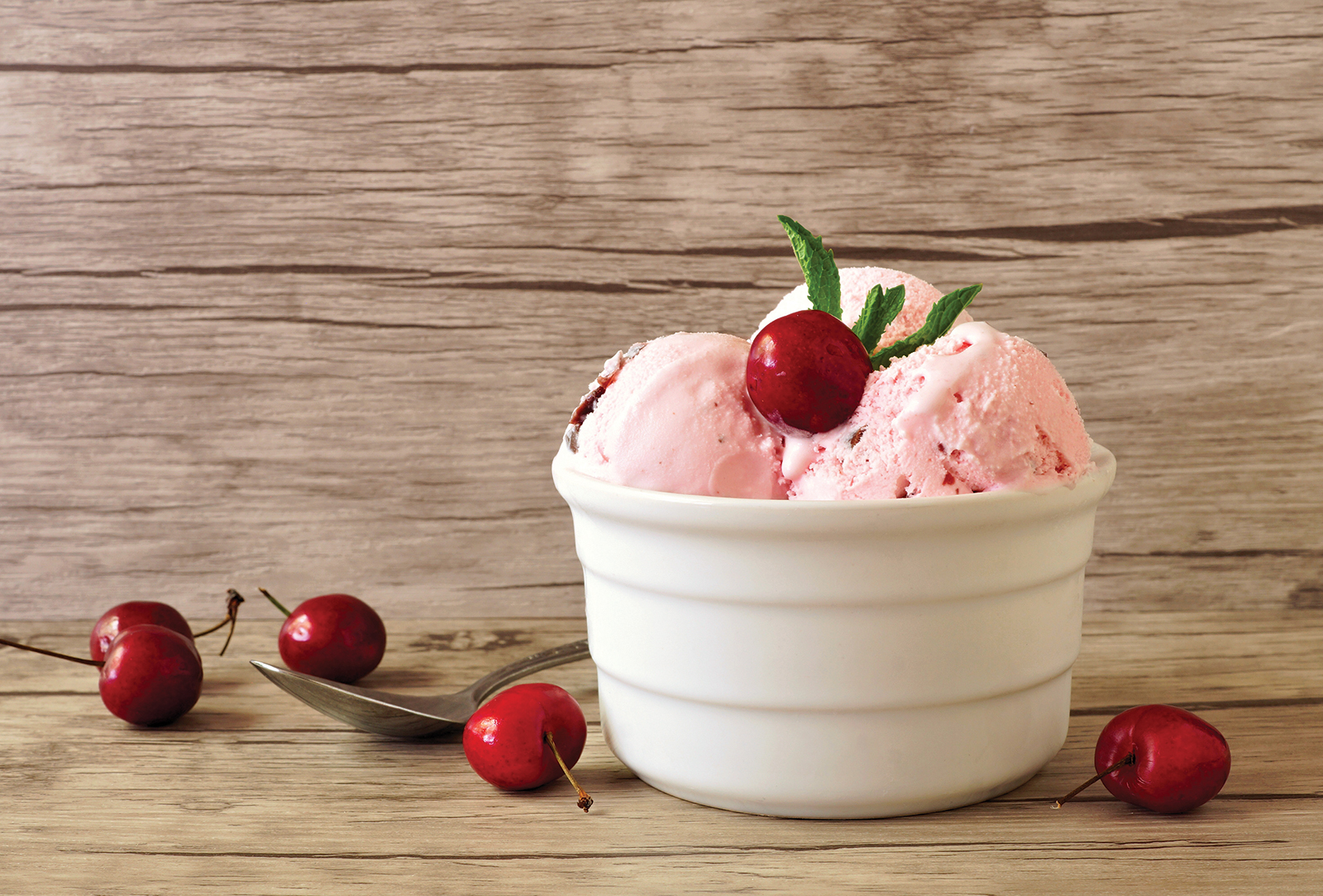 Written By: Dr. Anastasia Halldin - healthymamainfo.com | Issue: 2019/07 - July
On a slow summer day, what could be better than a bowl of creamy, tasty and surprisingly healthy ice cream? This ice cream can be made without the ice cream machine, and whomever you serve this ice cream to will never guess that it was made without any dairy and/or sugar.
Ingredients
1 1/2 cups 100 percent Pure Tart Cherry Juice
3 cups Raw Cashews presoaked for at least 4 hours, drained and rinsed
1 1/2 teaspoons Pure Almond Extract
optional: 3 teaspoons Grated Fresh Beet for color
1-2 tablespoons Stevia or other Granulated Sugar Substitute ( or Maple Syrup) (taste to make sure you like the sweetness level)
10 oz. Frozen Cherries lightly chopped
1 (3.5-ounce) Bar Non-Dairy Dark Chocolate finely chopped
Instructions
Blend the first five ingredients until smooth.
Gently mix in the chopped cherries and the chocolate pieces.
Transfer the mixture to Tupperware and freeze for at least five hours.
Gently thaw at room temperature for at least 20 minutes before scooping or serving. 
---
---