Celebrating Mission's Volunteers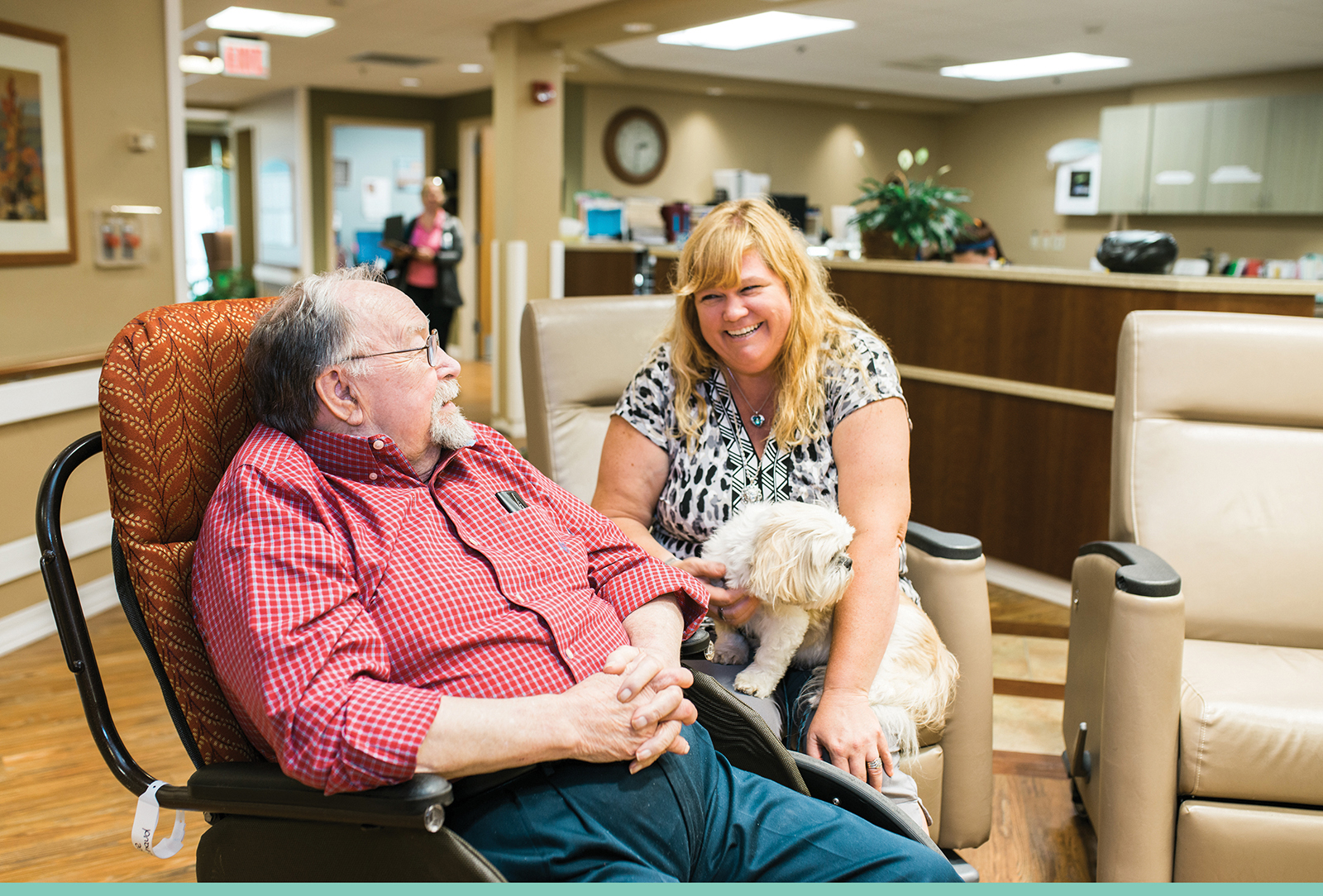 Written By: Donna Rhodes | Issue: 2019/04 - April
Mission Hospital and Eckerd Living Center celebrate National Volunteer Month this April by recognizing those who assist their staff and patients in marvelous, magnanimous ways.
One of their most outstanding Eckerd volunteers is Amber Hornbarger. Her husband required rehab. She accompanied him for his sessions and became acquainted with staff and patients. It wasn't long before she was assisting others, wheeling patients to activities, aiding the staff and rehab personnel.
"I really enjoyed my time," she said. "I reached out to find a way to give back a little. I got such a good vibe that I wanted to be a part of the team. Over the months following, I got my official badge and spent time helping people with all kinds of things. Everyone is extremely wonderful to work with. It's almost a guilty pleasure being part of the Eckerd community."
Amber says that the Eckerd crowd is the most fun group of people she's ever
been around.
"The staff truly sees residents as family. They go out of their way to make sure patients are engaged and active." She adds, "We do tons of arts and crafts . . . Hands-On work. Sometimes I give manicures. I enjoy the one-on-one time, getting to know residents individually. I see how staff members connect with every single resident. I've made some great friends up there, and I cherish it."
Dennis Bowman, head of Mission's Volunteer Services, agrees that the hospital and Eckerd Living Center have a committed, caring group of volunteers. He's working on expanding that program to include more young people to help with activities, music, walks, conversations, and caregiver assistance. By showing young volunteers the facilities and introducing them to different departments such as therapies and vocations ranging from entry-level attendants to RNs and MDs, he hopes to encourage them to join the medical field as they consider possible careers.
He adds, "Volunteering here is a marvelous way to fulfill senior community service hours for graduation."
To learn more about Mission's Volunteer Services, contact Dennis at [email protected]. To be part of the team, fill out an online application at careers.mission-health.org. For more information, call Dennis at (828) 526-1376.
---
---