Cashiers Dog Park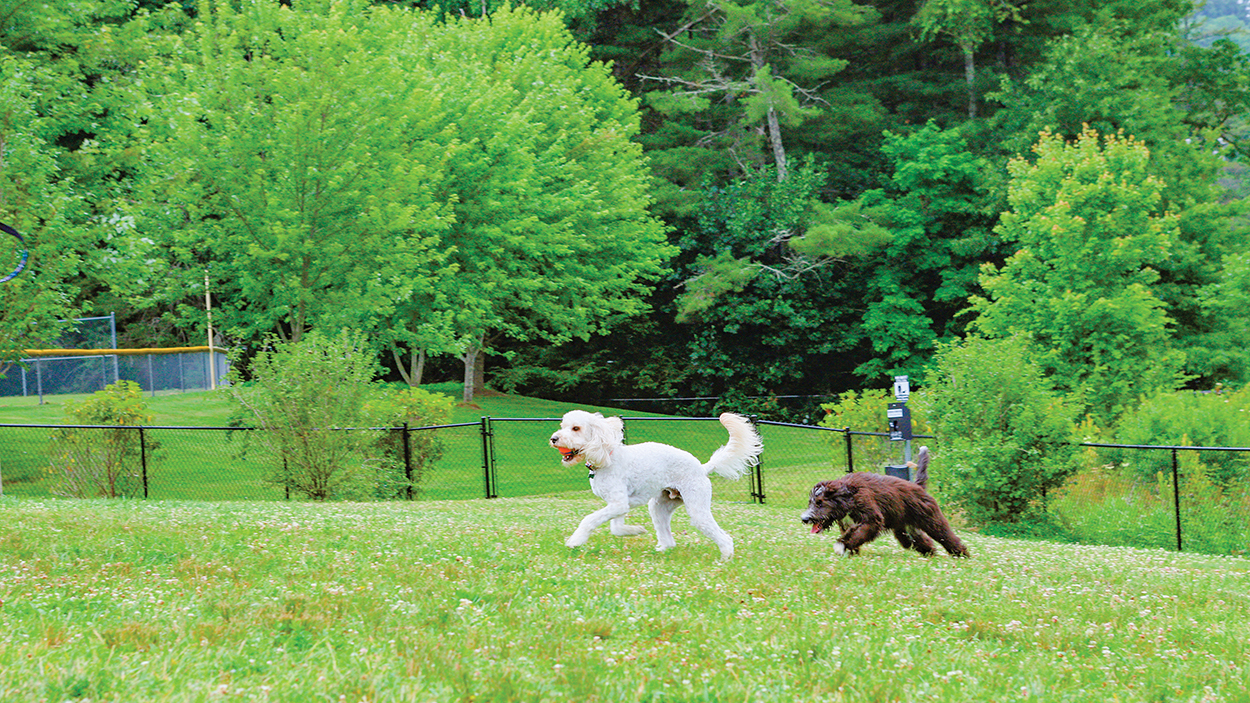 Written By: Luke Osteen | Issue: 2021/08 – August
The Dog Days of Summer are friskier thanks to the opening of the Cashiers Dog Park, located next to the Rec Center.
---
If every dog has its day, then it's only logical that Cashiers dogs have probably earned their own park.
The new Cashiers Dog Park has to be what local pooches dream about when they're softly barking and twitching their legs when sleeping.
The Dog Park, a just-completed collaboration between the County Parks and Recreation Department and Vision Cashiers, is located next to the Cashiers Rec Center between the ball fields and across from the soon-to-be-completed Boys and Girls Club of the Plateau.
It features both a space for large dogs and a second space for smaller dogs – the total area is about 1/3 of an acre. It provides a safe and clean environment for dog owners and their furry friends to socialize and exercise.  Included in the design are multiple benches, a water fill station, waste area,  and open play space.
Jackson County built the park with funds raised by Vision Cashiers and will maintain it going forward.  A picnic area and a water fountain will be installed soon.
Vision Cashiers was tasked with raising the expected budget of $50,000. Vision Cashiers is a not-for-profit organization led by volunteers and devoted to improving the Cashiers community.   
The group chose to solicit donations from $100 to $1,000 and raised almost $63,000 in a few months.  The 166 donors, referred to as "Puppy Patrons," are listed along with the names of their dogs on the sign welcoming visitors to the park.
A public art project and collaboration with the Cashiers-Highlands Humane Society are also in the planning stages. To learn more about the Cashiers Dog Park or how to get involved in community task forces, visit visioncashiers.com.
---
---