Carrot Soup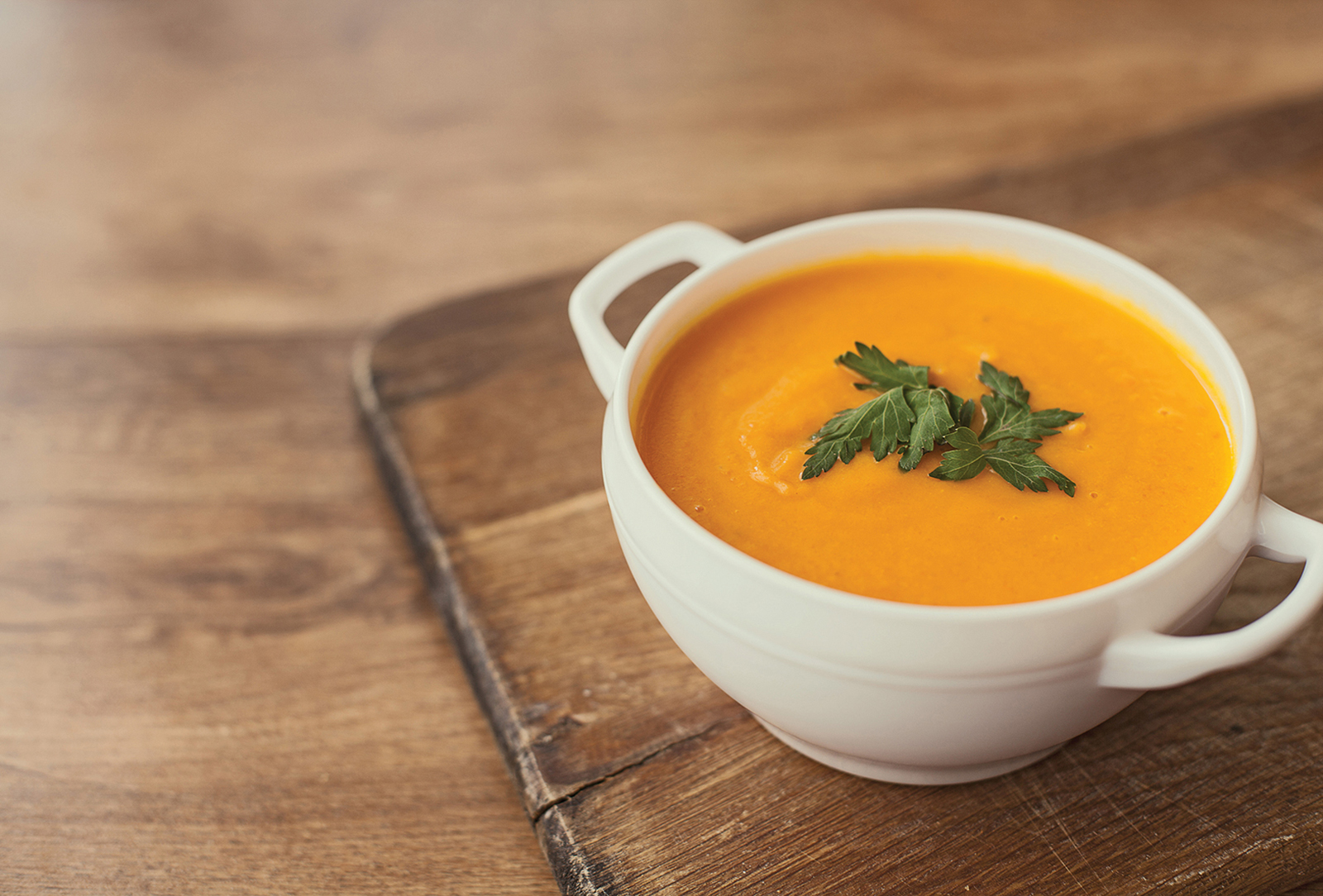 Written By: Dr. Anastasia Halldin - healthymamainfo.com | Issue: 2017/10 - October
When the days are becoming shorter, the nights are getting cooler and the fall leaves are everywhere, the color orange begins to dominate both outside and in the kitchen.
Roasted carrot soup is rich and earthy in its deep flavor, yet exceptionally simple, with an easy, clean ingredient list. This soup is good enough to serve at a fancy dinner party. Because of its sweetness, the soup can also be enjoyed by children. Dairy-free and gluten-free, the roasted carrot soup is very versatile and can be served with croutons or carrot chips on top.
Yields: 1 large soup pot; Serves: 6
Ingredients:
10 large Carrots chopped
1/4 cup Extra Virgin Olive Oil or Butter
1 medium Yellow Onion chopped
2 cloves Garlic diced
1 inch long Piece of Ginger diced
7 cups Vegetable Stock
To taste: Sea Salt
Instructions:
Turn on the broiler. Toss the carrots with two tablespoons of olive oil or butter on a cookie sheet. Broil the carrots until they brown and soft, turning them over every five minutes. This should take 15 to 20 minutes.
In a large pot, saute the onion, the garlic and the ginger in olive oil or butter for five minutes. Place the roasted carrots into the large pot with the onions. Add stock and bring to a boil. Simmer for five to 10 minutes, until the carrots are soft enough.
Blend everything until smooth. Add salt to taste and serve.
---
---