Beautifully Designed. Perfectly Detailed.
Issue: 2021/10 – October | Photograph By: Gil Stose
Black Rock Design Build's expanding portfolio of design fields reflects the dynamic creative energy of owners Donna and Kevin Bradley, and Designer Gregg McLain.
---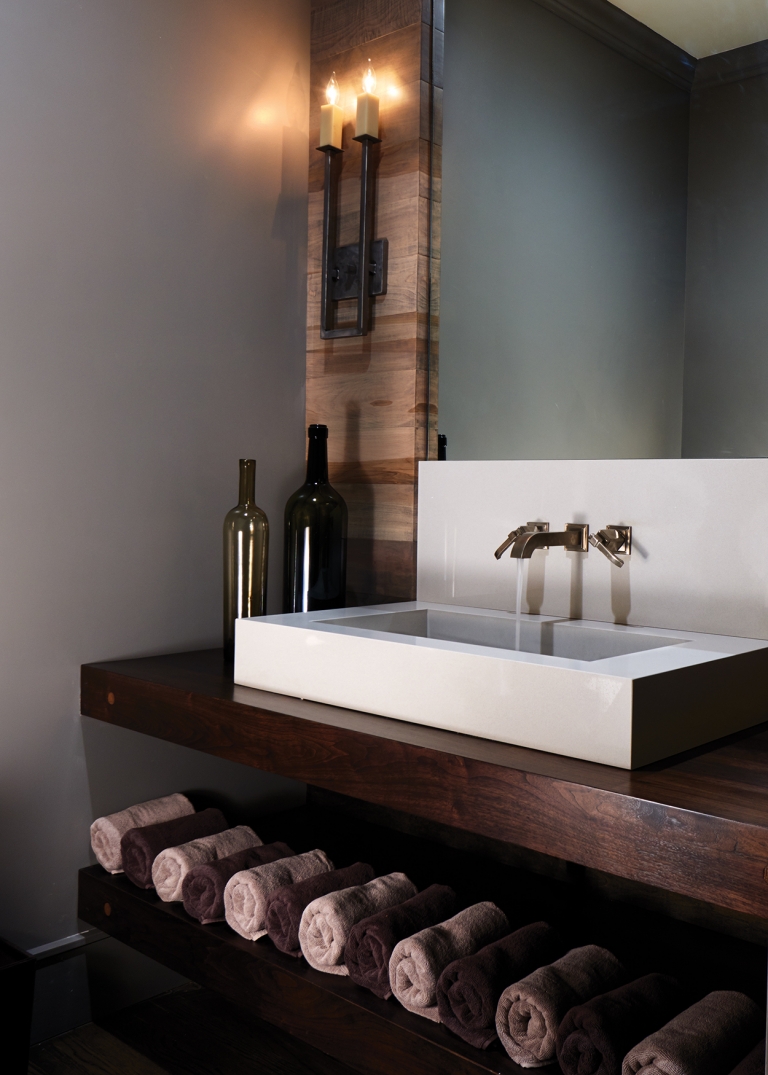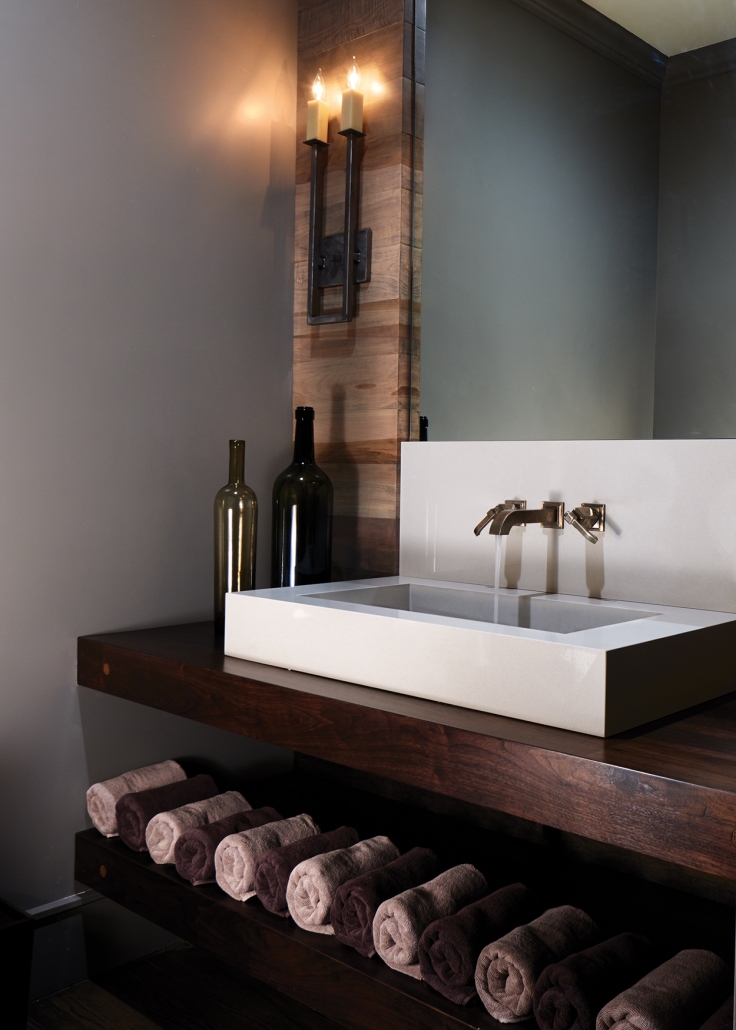 The year 2007 brought Kevin and Donna Bradley to the Highlands area to embark on a new beginning. Having lived in and owned businesses in Florida and Michigan, "the mountains are calling and we must go" was motivation enough to make this move. 
Black Rock Granite and Marble was born at 2543 Cashiers Road in Highlands in 2009 as Kevin decided to continue in the artistry and business of stone procurement and fabrication. The couple's hard work ethic fostered successful growth that has evolved into Black Rock Design Build, offering a multiple-showroom campus along Route 64 connecting Cashiers and Highlands.
With the Granite Shop thriving, adding cabinetry was a natural complement. Donna applied her design background and introduced Kitchen and Bath design to the business. 
In 2011 they purchased the two-story colonial at 2251 North 4th Street to convert it into a full custom kitchen and bath showroom. The couple hired Gregg McLain to assist with the design of the promising new space. Gregg had founded and owned a Kitchen and Bath Design Studio in Bluffton, South Carolina, where he brought his special talent for showroom design and custom residential work to clients in the Hilton Head / Savannah markets.
For the next few years, the three worked on developing the showroom. The Kitchen and Bath Design Studio celebrated its grand opening in October 2014. It features kitchen displays with Miele appliances, custom fabricated lighting fixtures, beautifully-articulated, artisan-quality work by the Stone and Granite Shop and handcrafted cabinetry.
The new Design Studio was well-received and the Kitchen and Bath business was flourishing. This led to homeowners requesting additional remodeling work beyond installing new cabinetry and stone countertops. Projects evolved into reworking floor plans, moving walls, and adding footage to homes to make them more functional for the family gatherings and mountain escapes that define our resort town. People wanted more from the dated, older homes they had inherited or acquired. Gregg's architectural background combined with Kevin's construction experience allowed clients to reap the benefits of both design and renovation services while also taking advantage of the full range of products available through Black Rock.
By 2016 a third showroom was added to the campus at 2220 North 4th Street, directly across from the Design Studio. It features curated natural, porcelain, and ceramic tiles, as well as examples of boutique vanity cabinetry fabricated from wormy chestnut and other rustics in Black Rock's custom shop. The ability to customize cabinetry and millwork for feature pieces, islands or vanities opens many design possibilities to make every project unique. Fabricating stone on the premises allows Black Rock to offer highly customized options for countertops, showers, fireplaces, feature walls, furniture, etc., examples of which are on display in all three showrooms.
Most recently Black Rock acquired a local metal fabrication facility, which they renamed Southern Steelworks. This addition to the family enables Black Rock to integrate metal doors, windows, and railings, custom hoods, table and island bases, fireplace screens, and decorative metal work into projects, adding to the diverse, exceptional work this firm is producing.
Today, Black Rock Design Build is positioned to partner with clients on full renovation projects that often include kitchens and one or more baths, as well as master-planning the repurposing of interior spaces and constructing additions. 
With three designers on staff and a full range of interior architectural products, Black Rock's Design Services offer a unique one-stop shop experience. Visit the website at blackrockdb.com to see their sophisticated Mountain Contemporary look. Call Black Rock Design Build at (828) 482-4424 to schedule a consultation for your remodeling project. They hold NC General Contractor's License #81039.
---
---