About Trout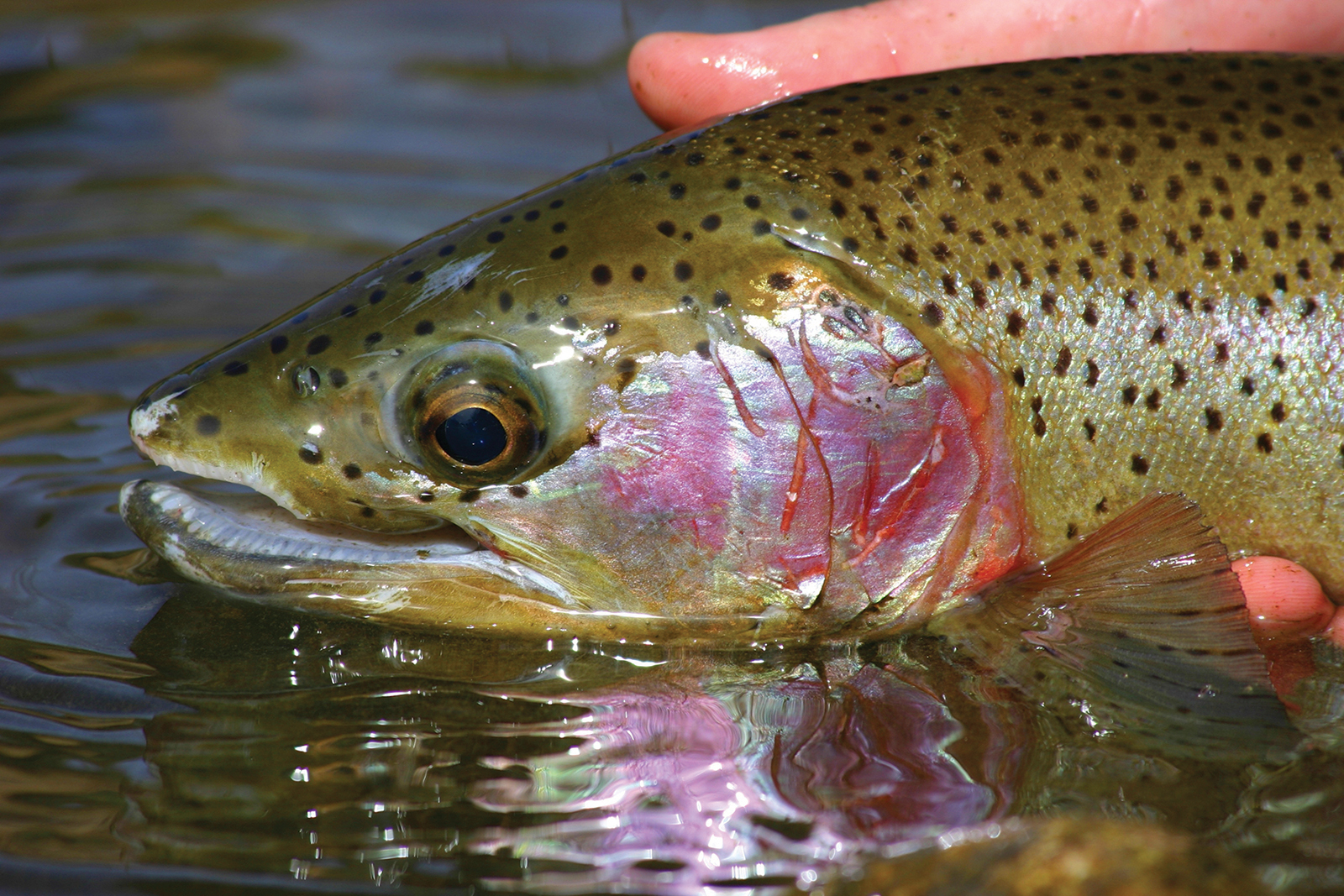 Written By: Donna Rhodes | Issue: 2016/03 - March
Trout fishermen rejoice! It's that time of year when the North Carolina Wildlife Resources Commission releases trout in mountain streams, among them, the
Cullasaja River.
North Carolina Wildlife Biologist Powell Wheeler, says, "It's a non-natural thing, but something sportsmen really enjoy."
The inland fishing industry pumps millions of dollars into North Carolina's economy, so the effort is not only well-received amongst anglers, it is a financial boon to all of us.
N.C. Wildlife Coldwater Research Coordinator Jake Rash says, "We provide Delayed Harvest Trout Waters dates in advance. The weeks of Hatchery Supported Trout Waters stockings, which continue through July, are available for anglers to search and are updated each day."
Visit ncwildlife.org/Fishing/HatcheriesStocking/NCWRCStocking.aspx.
When Wheeler's not managing his fishery duties, he's doing a bit of sleuthing for the sake of the native brook trout, his passion. He is also very concerned about an invasive parasite, gill lice, in the Cullasaja.
Here's where you can help. If you catch a trout whose gills are gray (not the usual red), notify Wheeler or Rash by e-mail promptly.
"Taking a photo and contacting us is the best procedure for gill lice or any invasive," says Rash. "The risks of an unintentional-invasive introduction via transfers between water basins is possible, so do not move potentially infected fish around. Documenting your encounter with a photograph and descriptions of where the fish was caught (stream, landmarks, etc.) can provide considerable assistance."
In addition, if you see someone compromising our pristine waters notify a wildlife officer immediately.
Wheeler and Rash place a high value on public assistance. There is not enough time or biologists to study the hundreds of streams in Western North Carolina, many of which are private and require an invitation from landowners anyway.
Next month, we'll explore the repopulation of remote streams on private land. Learn how you can be part of important genetic research, which will revitalize streams that have become bottlenecked and inbred.
Contact [email protected] or [email protected] if you have information regarding our native trout population. Visit ncwildlife.org/fishing/trout, a resource dedicated to trout fishing information.
---
---