A Tale Destined to Be Told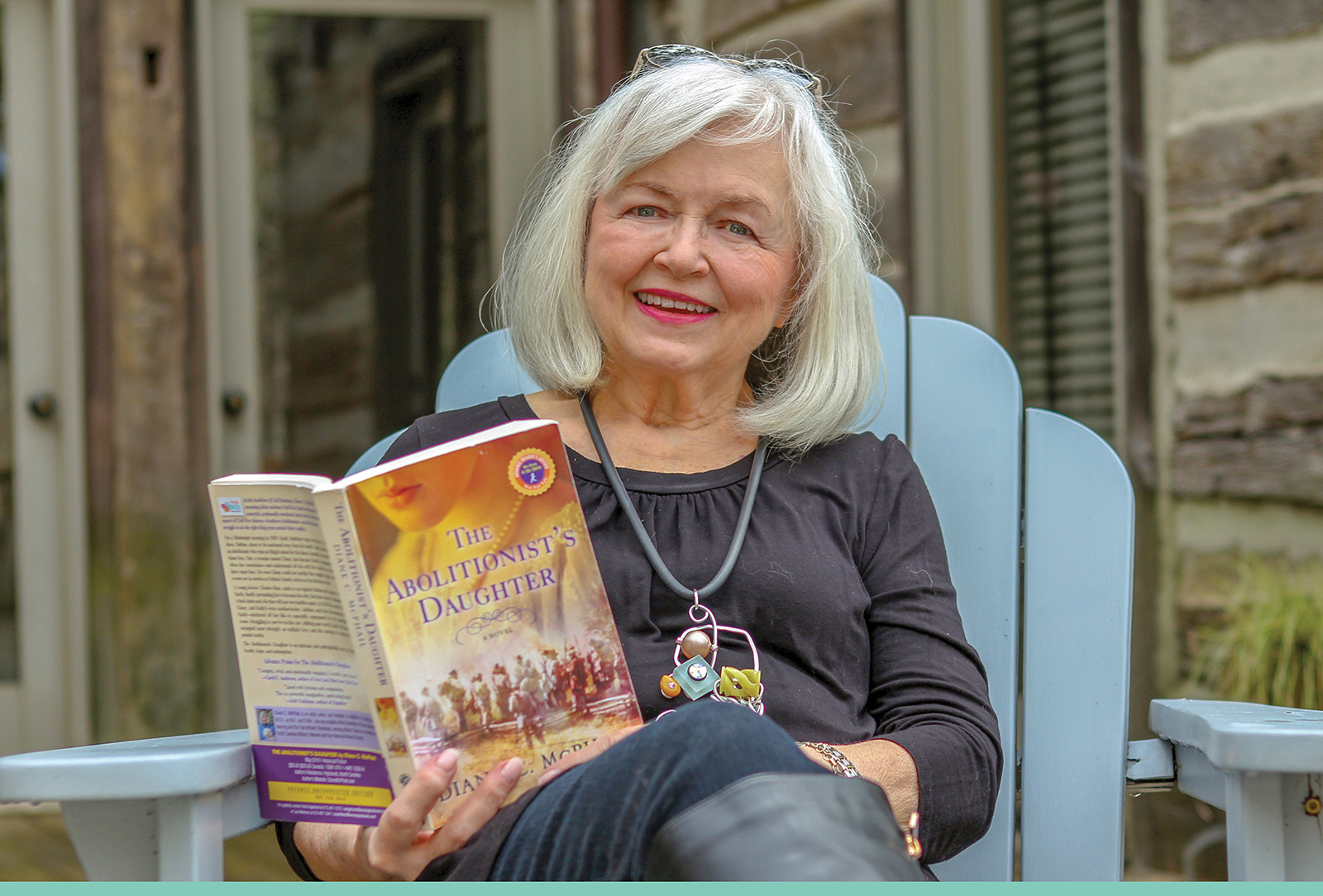 Written By: Ashley Stewart | Issue: 2019/04 - April
I love reading in all genres, but historical fiction is my guilty pleasure.
I'm always fascinated with other time periods, and I live vicariously through the characters of my favorite books. My most recent foray into days gone by was the humbling opportunity to read Diane McPhail's latest novel, "The Abolitionist's Daughter," which is coming out on April 30 from Kensington Publishers.
This is a heart-wrenching tale of love and family set during the tumultuous years of the Civil War. The story follows Emily Matthews, the sheltered daughter of Judge Matthews, a staunch abolitionist whose hands are tied by 1850's laws that forbid freeing slaves. Judge Matthews takes it upon himself to illegally educate his slaves and works at his risk to see them freed.
As the Civil War erupts, Emily's family is torn apart. Violence flares between Emily's family and that of her newlywed husband, all because of a simple lie. In the aftermath, Emily finds herself facing the harsh realities of life in the frontier town of Greensboro, Mississippi. Emily struggles to survive in this harsh, shifting world alongside her companion, a slave named Ginny, and her mother-in-law, Adeline.
"The Abolitionist's Daughter" is loosely based on a true story. There really was a short-lived feud between two families in Civil War Mississippi. The son and daughter of a family with no land married the son and daughter of a landed family. Tensions came to a head over inheritance, resulting in these women burying husbands, sons, and father—five men in all—on the same day.
This story has stuck with Diane her entire life, constantly tugging on her sleeve, begging to be told. As a therapist, she was deeply interested in the psychological depths and complex relationships around this violence and trauma. In her research, she was surprised to discover that she was directly descended from the young woman forced to bury the men of her family.
Diane begins her eight-week book tour on April 30, in Oxford, Mississippi, not far from where the story takes place. Her cross-country tour will include an interview on Live Talk LA in California and a panel for the National Historical Society in Washington, D.C. For more information on Diane, her books and her tour, visit dianemcphailauthor.com.
---
---